Bristol City Council announces new policy to prioritise public health by taking junk food out of the spotlight and setting the stage for healthier food. The restrictions come two years after the Mayor of London's policy across the Transport for London network.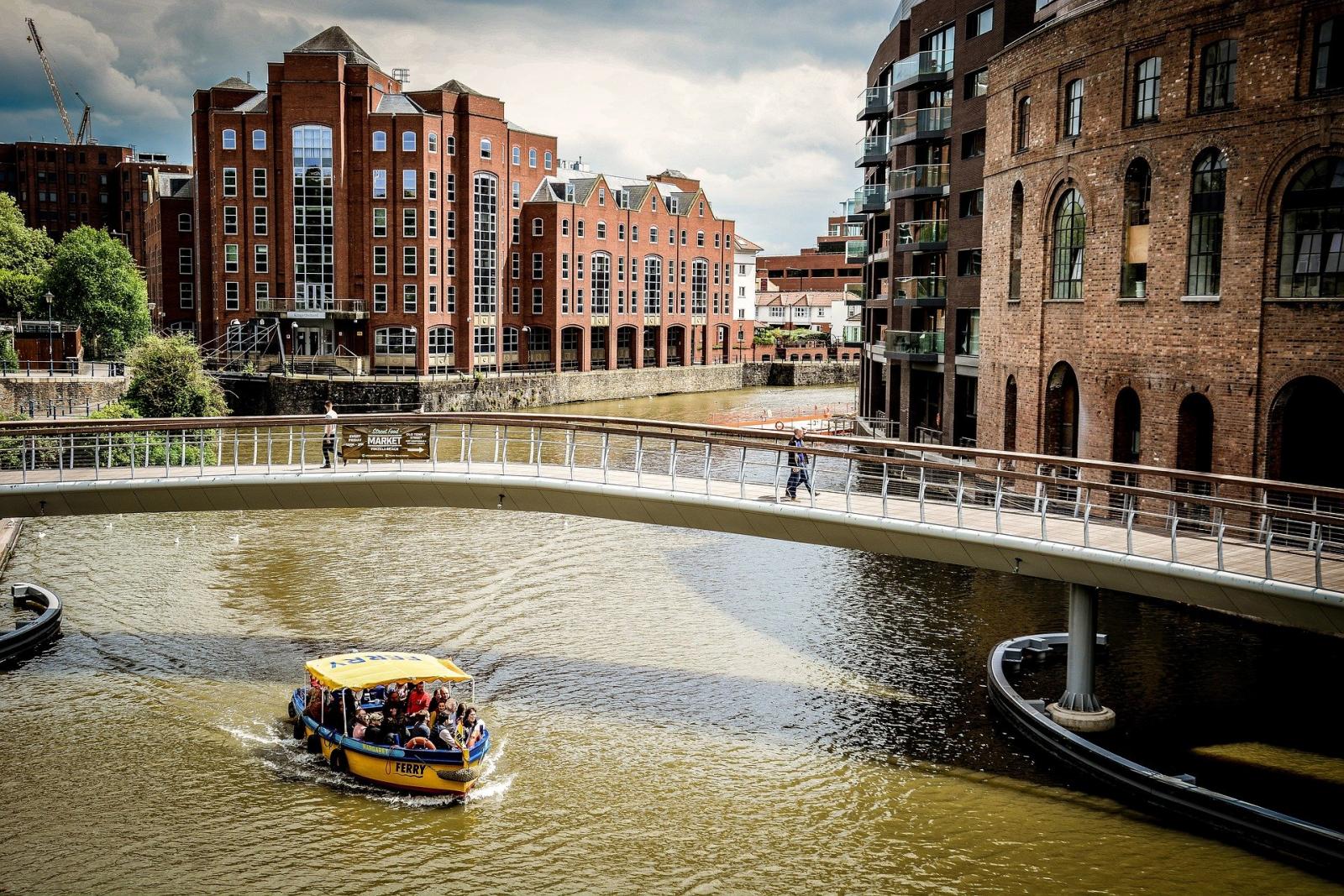 Bristol Harbour Credit: David Harper, Pixabay
On Tuesday, Bristol City Council received full Cabinet approval of its Advertising and Sponsorship policy which will restrict the marketing of food and drink products high in fat, sugar and/or salt (HFSS). The policy will affect any advertising generated by the Council itself and advertising and sponsorship by third parties on council-owned spaces, assets and events.
This landmark decision builds on the Transport for London's Healthier Food Advertising Policy which was implemented with the support of Sustain in February of 2019. Despite initial criticism from the food and drink and advertising industries which cited potential financial losses, their advertising revenues have gone up since the policy was implemented.
The Mayor of London's restrictions have paved the way for local government to consider implementing their own advertising policies. Since February 2019, there has been a wave of interest across local authorities with more than 50 directly contacting Sustain for support; many of these are now working towards implementing their own policy. Haringey, Southwark and Merton have all introduced Healthier Food Advertising policies, making Bristol the fourth local authority to do so, and the first outside of London.
National governments have also started taking action on outdoor advertising. The Scottish Government committed to implementing HFSS advertising restrictions in September 2019 which were to be brought in "as soon as practicable", but last year, controversially announced - to much criticism from health campaigners - that it would put the plans on hold. The Welsh Government has committed to implement restrictions on HFSS advertising, sponsorship and promotions by 2030, and will be exploring implementation with transport networks in 2022.
Fran Bernhardt, Children's Food Campaign Coordinator at Sustain, said:
We're delighted to see Bristol join the movement of councils prioritising their communities' health and the environment ahead of corporate interests. Junk food advertising puts unhealthy and unsustainable products in the spotlight which is bad news for us and the planet. Bristol's new Healthier Food Advertising policy sets the stage for healthier food, helping Bristolians to lead more healthy and sustainable lives.
Councillor Asher Craig, Deputy Mayor with responsibility for Communities, Equalities and Public Health said:
We take the health of our residents seriously and have been working with our local public health experts for some time to find ways to support the health of our citizens. One of the ways we intend to do this is to restrict the most harmful types of advertising from city centre banners, digital screens and bus stop adverts.

Through the Bristol Eating Better and Going for Gold initiatives we have been working with food businesses that sell healthier food options, helping Bristol become a healthier and more sustainable food city and this new policy will support those activities. By putting people's health first, we have made Bristol's policy one of the strongest in the country.
Bristol's Going for Gold is to attain the top award for a Sustainable Food Place, a network run jointly by Sustain with Soil Association and Food Matters.
Jenny Howard Coles, Adblock Bristol said:
Advertising is all around us in Bristol - it's unavoidable. Billboards often push products that damage the environment and our health, and make us feel bad about ourselves because we don't have the latest shiny thing.

Today we are celebrating a double success, as the Council has committed to keep parks ad-free following our 4,000 signature petition in 2018, and it has agreed to ban certain types of advertising for harmful products including junk food, alcohol and gambling.

This is a good start. But what we really need to see is a wholesale reduction in the amount of corporate outdoor advertising on our streets, and a ban on climate-wrecking products across the whole city.
Support our campaign
Your donation will help us champion children's rights, parent power and government action to improve the food environment children grow up in.