Junk food advertising will be banned on the entire Transport for London (TfL) network from 25 February under groundbreaking measures to help tackle child obesity, the Mayor of London, Sadiq Khan, confirmed today. Read Sustain's response.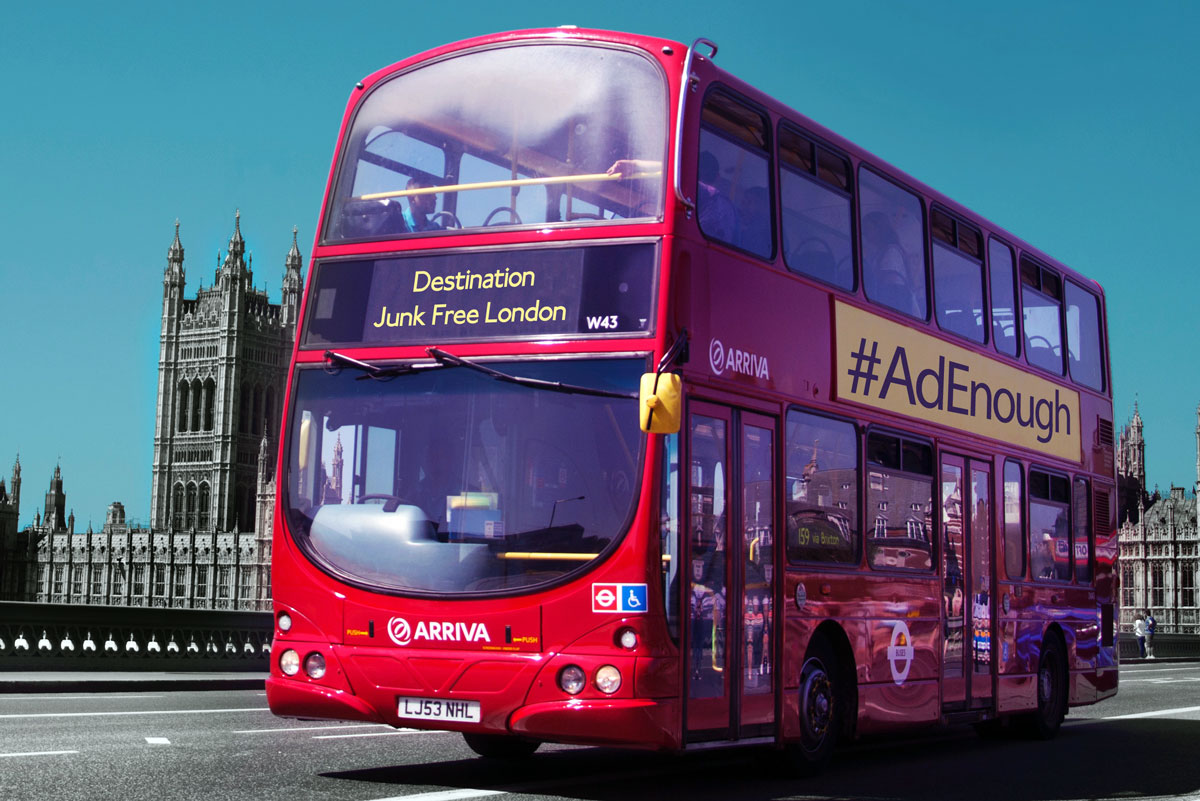 The decision follows a public consultation launched in May which found overwhelming support from Londoners for a ban, covering all adverts for food and non-alcoholic drinks high in fat, salt and / or sugar and considered "less healthy" under Public Health England guidelines. Examples of products that would not be accepted are sugary drinks, cheeseburgers, chocolate bars and salted nuts, while unsalted nuts, raisins and sugar free drinks would be accepted.

Ben Reynolds, of Sustain, welcomed the proposed ban but was wary that food companies may try to circumvent any new rules. He said: "This is going to be world-leading and will play a really important part in a whole package of measures that are happening nationally.

"It's designed to get the most unhealthy foods off our advertising, and it will help shift towards a greater proliferation of healthy food being visible. This in turn starts to change people's purchasing behaviour and that leads to healthier lifestyles.

"There isn't a silver bullet, whether it's school food or advertising, but this will play its part, and this bold move shows what can be done. The Mayor, with this proposal, is certainly shifting the mood music."

Food and drink brands, restaurants, takeaways and delivery services will only be able to place adverts which promote their healthier products, rather than simply publicising brands.

From 25 February, the restrictions will apply to advertisements on all modes of transport controlled by TfL, including the Underground, Overground, London buses, TfL Rail, trams and river services. The Mayor's online Talk London platform, which offers Londoners the chance to have their say on issues in the capital, alone received 1,500 consultation responses with 82 per cent supporting the proposals.

London has one of the highest child overweight and obesity rates in Europe, with almost 40 per cent of the capital's children aged 10 and 11 overweight or obese. Children from more deprived areas of the capital are disproportionately affected, with young people in Barking and Dagenham almost twice as likely to be overweight as children from Richmond.*This week, new figures from Sustain member Diabetes UK revealed a huge rise in the number of children and young people across the country diagnosed with Type 2 diabetes. Nearly 7,000 young Britons are now suffering with the disease, linked to obesity.

There is a growing body of evidence that the more children are exposed to advertising for less healthy foods, whether on TV, on the internet, or via outdoor advertising, the higher the risk of increasing their consumption of those foods and of becoming overweight or obese. A report published earlier this year by Cancer Research UK found young people who recalled seeing junk food adverts every day were more than twice as likely to be obese. The same study found 87 per cent of young people found adverts for high fat, salt and sugar products appealing, with three-quarters tempted to eat a product after seeing such an advert.**

The Mayor of London, Sadiq Khan, said: "Child obesity is putting the lives of young Londoners at risk and placing huge pressure on our already strained health service. It is absolutely imperative that we take tough action against this ticking timebomb now, and reducing exposure to junk food advertising has a role to play in this - not just for children, but parents, families and carers who buy food and prepare meals.

"It's clear that advertising plays a huge part in the choices we make, whether we realise it or not, and Londoners have shown overwhelming support for a ban on adverts for junk food and drink on our transport network.
"It's completely unacceptable that in a city as prosperous as London, where you live and the amount you earn can have a massive impact on whether you have access to healthy, nutritious food. I'm determined to change this."

Jamie Oliver, chef and campaigner, said: "This is an amazing move from the Mayor and TfL, and they've got overwhelming support from Londoners who've said loud and clear they want a transport system with healthier ads and messages. Yes London!"

Hugh Fearnley-Whittingstall, chef and campaigner said: "When it comes to tackling childhood obesity, we need to pull all the levers possible, which is why I'm delighted to hear that not only are the Mayor of London and TFL removing junk food ads on their network, but they're actually going to promote vegetables instead! This is a real victory for veg; let's hope TFL paves the way for others to follow."

Lilli Matson, Director of Transport Strategy at TfL, said: "As the capital's strategic transport authority, we have a crucial role in the health of Londoners. We also have a large advertising estate with a very diverse audience covering all ages.

"By only allowing healthier foods and drink to be advertised across our network, we will utilise our assets to help make London a healthier place. This builds on the work that we already do to improve health and make our city a better place through encouraging people to choose more active and sustainable ways of travelling around the city."

Professor Dame Sally Davies, Chief Medical Officer for England said: "Child obesity remains a concern to me, particularly the persistently high levels amongst London's most disadvantaged communities. Evidence shows we need to take action on a number of fronts, and it is clear that the Mayor's action is an important step in the right direction."

Claire Pritchard, Chair of the London Food Board, said: "The London Food Board has worked hard highlighting the importance of making it easier for all Londoners to eat more healthily, so I am delighted that the Mayor is taking such a major step to help tackle child obesity in London.

"In addition to removing pressure on people from marketing of less healthy food and drinks, it is hugely encouraging that healthy foods will be promoted on the TfL network, so what we can begin to change the food environment across London for the benefit of everyone who lives and works here."


Support our campaign
Your donation will help us champion children's rights, parent power and government action to improve the food environment children grow up in.