New research from Sustain's member Action on Salt has exposed the shockingly salty reality behind many plant-based and vegan meals presented as healthier menu options in restaurants, fast food takeaways and coffee chains.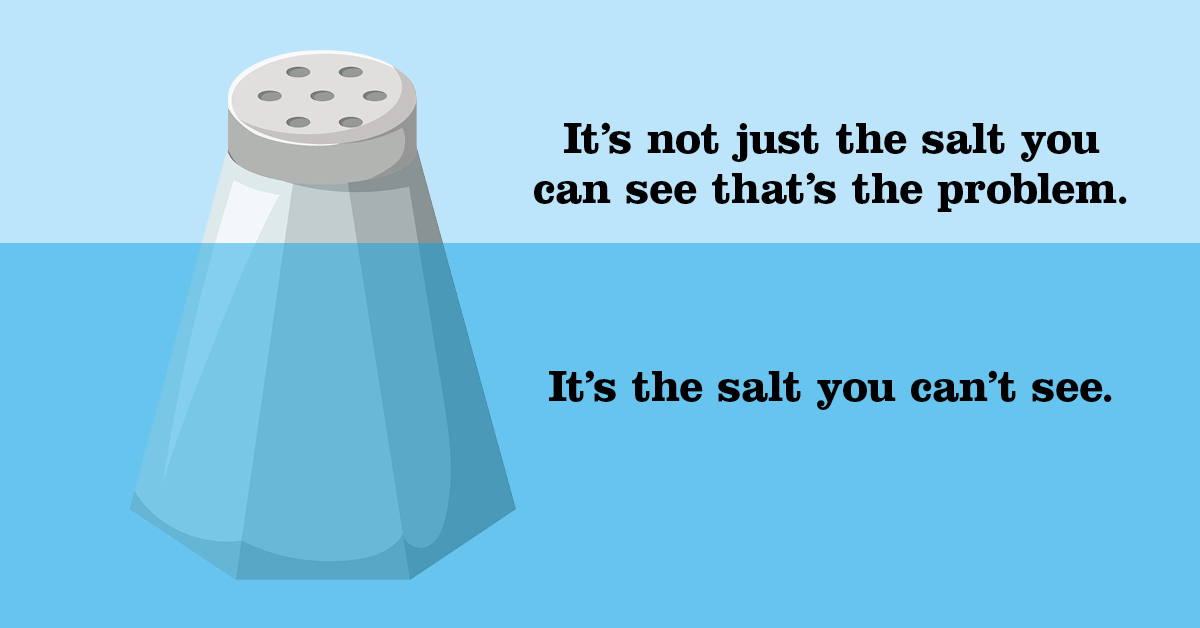 Copyright: Action on Salt
A survey of 290 plant-based and vegan menu items from 45 different restaurants, cafes and fast food chains has revealed that one in five dishes contain more than the recommended total daily salt intake (6g) for an adult. Excess salt in diets can cause high blood pressure and increase the risk of strokes and heart failure.
The research, carried out by expert nutritionists at Queen Mary University London's unit Action on Salt, shows that three out of five plant-based restaurant meals contained more than 3g salt per single meal, with 19 dishes containing more salt than an adult is meant to eat in the whole day. Meanwhile two thirds of foods sold by fast food outlets would carry a red nutritional warning label if they were sold in shops.
Action on Salt's Campaign Manager Sonia Pombo says,
"This survey highlights that some restaurants are always looking for new ways to produce unhealthy dishes, this time hidden under a vegan health halo, but continuing to drown us in salt and saturated fat just the same. Eating a more plant based diet can and should be beneficial for a number of reasons, but whether you are looking to eat less meat for animal welfare, sustainability or health reasons, it is important to know a 'plant-based' or 'vegan' label does not automatically qualify a product as healthy. It is time for restaurants and cafes to step up and start making food that is healthy for us and better for the planet"
The research has been launched as part of Salt Awareness Week, which is supported by Sustain's Children's Food Campaign. The campaign is calling for the Government to enforce more robust salt reduction targets and bring the eating out sector into line with the retail sector, where more progress in removing excess salt from salt levels has been made. Children's Food Co-ordinator Barbara Crowther says,
"From children's meals and snacks to processed foods, excessive quantities of salt are lurking in our everyday foods. The food industry is failing to achieve voluntary salt reduction targets, and too many companies are still not using traffic-light colour coded labelling to warn shoppers about high salt levels. That's why the Children's Food Campaign is backing Salt Awareness Week's calls for mandatory labelling and new business levers for change."
For more information, visit the Action on Salt website and Salt Awareness Week 2020 site
Support our campaign
Your donation will help us champion children's rights, parent power and government action to improve the food environment children grow up in.