McDonald's uses British chicken for London 2012 Olympic and Paralympic menus
London 2012 Olympic sponsor McDonald's has pledged to increase the amount of chicken produced by British farmers to be served at the London 2012 Games.
Olympic sponsor McDonald's has pledged to increase the amount of chicken from British farms to be served at the London 2012 Games.
A spokesperson for McDonald's said today, "I can confirm that we will serve British, Red Tractor certified chicken in our four restaurants at the London 2012 Olympic and Paralympic Games. This will come from our existing UK supply and is possible because of the recent increase in volumes of British chicken breast meat that we have been purchasing."
As a result, 90% of the chicken served at the four McDonald's outlets at the Olympic and Paralympic Games will be British and from Red Tractor Farm Assured farms, up from a publicly stated commitment earlier this month that only 10% of the Olympic chicken served by McDonald's would be from British farms.
Jenny Jones, a Green Party member of the London Assembly and London Mayoral candidate, had previously called the fast-food chain a "disgrace" and attacked its "dismal failure" to back British farmers. Her comments came during a question-time session at London's City Hall at the beginning of March, at which Lord Sebastian Coe, Chair of the London Olympic and Paralympic organising committee (LOCOG) was quizzed about the food sustainability achievements of London 2012. At that time, Lord Coe said that McDonald's had committed to serving only 10% British chicken.
McDonald's had also been lobbied during 2011 by Rosie Boycott, chair of the London Food Board and advisor to the London Mayor Boris Johnson on food issues, to use the London 2012 Games as an opportunity to improve their food sourcing standards and support British farmers. Rosie Boycott was a member of the London 2012 Food Advisory Group that helped LOCOG develop its London 2012 Food Vision.
The London 2012 Food Vision, which sets out LOCOG's baseline and aspirational standards for food to be served at the London 2012 Games, commits London 2012 caterers to using British Red Tractor meat as standard, with a proportion coming from production that meets higher welfare standards, such as RSPCA Freedom Food certified or Organic. The announcement today now means that McDonald's will be able to meet the baseline standard for most of its chicken. However, it has not made a commitment to use a proportion of higher welfare RSPCA Freedom Food certified chicken.
Asked about whether this support for British chicken farmers would continue beyond the London 2012 Games, McDonald's stated, "We have increased the amount of chicken that we buy from Britain over the last 12 months, but we do not expect any significant change to that in the near future... We expect to continue to purchase chicken breast meat from the UK and a number of other countries."
On hearing the news that McDonald's had increased the amount of British chicken to 90%, London Assembly member Jenny Jones said, "This is a real success for British farmers and the people of London."
"However, British Red Tractor was the absolute basic sourcing standard for Games chicken anyway, and in my opinion, well short of the Games' aspirations of high animal welfare standards. McDonald's should now go much further and stop using intensively reared chicken from broiler sheds where a chicken may only have the equivalent space of an A4 piece of paper."
"It's time for McDonald's to do the right thing and switch to Free Range or RSPCA Freedom Food assured British reared chicken as their minimum welfare sourcing standard."
Additional news in March 2012: McDonald's is putting funds into agricultural training in an effort to boost the industry and attract more young people into farming. The fast food chain will invest £1 million in several projects, including a 12-month training placement programme for agricultural students spanning the supply chain from farm to restaurant. In addition, more than 200 farmers will trial a carbon calculator, developed to help livestock farmers measure their farms' carbon emissions and take steps to reduce the environmental impact and make their businesses more efficient [read more...]
Sustain annual conference - 8 December

Book now
Published 19 Mar 2012
Food Legacy: The campaign, launched October 2011, is inspired by the London 2012 Food Vision adopted by the organisers of the London 2012 Olympic and Paralympic Games. Food Legacy asks caterers, restaurants, event organisers and hospitality organisations to commit publicly to taking steps to improve the healthiness, ethics and sustainability of the food they serve.
Event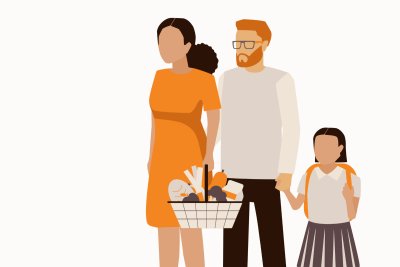 Sustain annual conference - 8 December
Support our charity
Donate to enhance the health and welfare of people, animals and the planet.