Get ready for Sourdough September!
Raising dough, awareness and dough (the other sort) since 2013.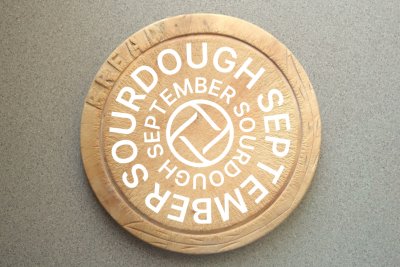 Under starter's orders. Credit: Chris Young / www.realbreadcampaign.org CC-BY-SA-4.0
The 10th anniversary of the Real Bread Campaign's annual, international celebration of the oldest way of leavening a loaf is only weeks away!*
If you run a bakery, baking/cookery school, mill or other business/organisation, please let us help you share details of your class, event or other activity today!
Post details on the Real Bread calendar
We mine this for when media types ask what will be going on – free publicity!
* It was about 12 weeks away at the time of writing...
What is Sourdough September?
In case it's news to you, the Real Bread Campaign created and runs Sourdough September to encourage people to:
Make genuine sourdough bread.
Buy genuine sourdough bread.
Support the Real Bread Campaign.
It's the same gist as Real Bread Week, only longer and focused on just sourdough.
Get involved!
We'd love you to get involved in support of these aims in whatever way(s) work for you and (if applicable) your business. Ideas (and you might come up with your own) include:
Running a sourdough class.
Giving away pots of your starter, with care guide and basic recipe.
Hosting a sourdough pizza night.
Putting a special on your menu for the month.
Offering a range of free samples to show that sourdough isn't a flavour or style.
Dough monsters
Something we'd love to see this year in particular is bakers sharing their love of sourdough bread making with children. One way to do is guiding kids in nurturing a sourdough starter from just flour and water, perhaps adding fun by calling the living thing they create a dough monster.
If you don't have a child or two knocking about at home, you could contact a local school or community group to see if they want to work with you on this.
Sourdough bread for all
We're busy writing our Real Bread For All guide to bridging the gap between what it costs a micro/small bakery to make bread, and what people on tighter budgets can afford. Watch this space for when it's ready to download.
Raising dough for your Campaign
Whatever activity you run, please have a think about how you might use it to raise money for Sustain, the charity that runs the Real Bread Campaign. This could be as simple as inviting people to make a doughnation when they take something you give away, or suggesting they add a bit when customers pay for something – set up a key on your till or payment gizmo.
More about how YOU can support our charity's work.
Make some noise
Whether or not you get involved, please take and make every opportunity you can to use whatever means you have to let other people know it's #SourdoughSeptember, that its run by the Real Bread Campaign and why we do so.
Campaign supporters can login to download the Sourdough September logo to use in the marketing materials. We'll be adding artwork for a poster and 'say no to sourfaux' stickers closer to the time.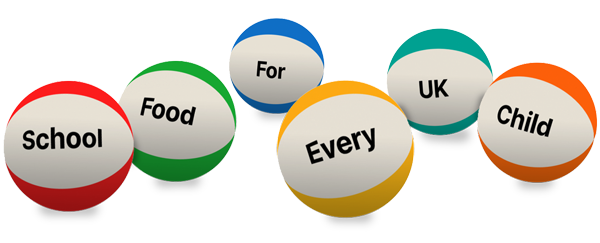 Ask your MP to end the school food postcode lottery now
Support our charity
Your donation will help support the spread of baking skills and access to real bread.