Celebrities become evil veg in new TV advert to launch third year of 'Eat Them To Defeat Them' campaign
An army of warrior kids vows to vanquish a legion of evil vegetables in the brand new TV advert for ITV and Veg Power's highly effective Eat Them To Defeat Them campaign.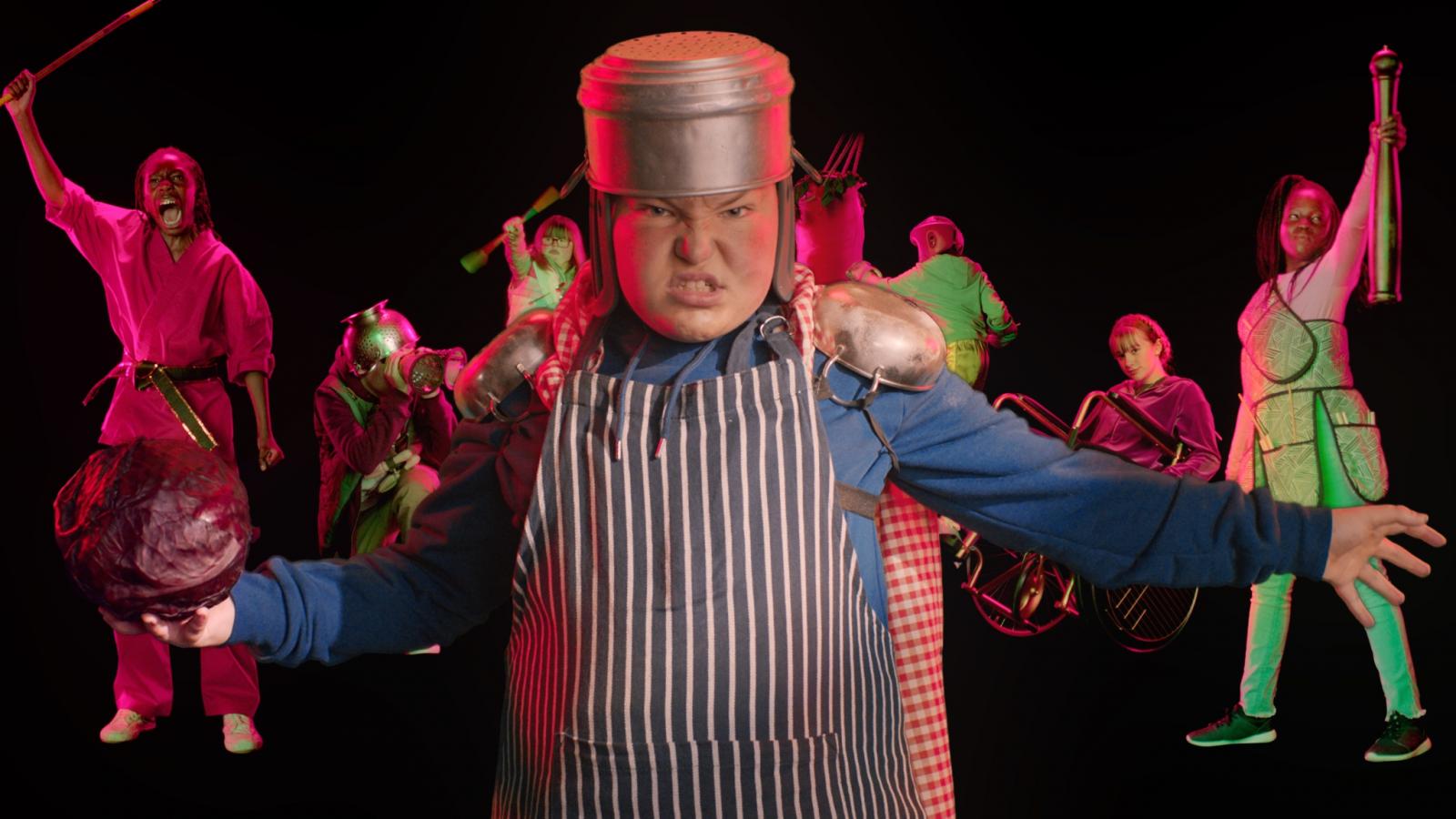 Credit: EAT THEM TO DEFEAT THEM
The cackles, grunts and groans of the evil attacking vegetables have been hilariously voiced by top celebrities including Dame Emma Thompson, Amanda Holden, Jamie Oliver, Stephen Mulhern, Giovanna Fletcher and Ranvir Singh in a bid to build on previous successes in getting children to eat more vegetables. One in three children leaves primary school overweight or obese, and eating vegetables is core to a healthy diet.
This comes with a new report, 'Veg Facts 2021', from the Food Foundation and Peas Please Partnership showing almost a third (29%) of children aged 5 to 10 years old eat less than one portion of vegetables a day.
Called 'Prepare for Battle', the campaign carries on the successful strategy of positioning the evil vegetables as an enemy where the children become the heroes and have to EAT THEM TO DEFEAT THEM. This counter-intuitive approach has already proven to be very effective with kids, parents and schools all confirming it actually gets kids to eat more vegetables. 81% of school staff stated that the campaign was more popular than other healthy eating initiatives. 76% of kids in schools said the campaign made eating veg more fun.
Since the campaign debuted in January 2019, it has led to sales of over 517 million additional children's portions of vegetables worth £63m. This year the campaign is rolling out into 1,900 primary schools with veg tasting sessions, posters, teaching aids and games, and into the homes as 500,000 children will be given a vegetable reward chart and sticker pack, alongside a puzzle book co-created and funded by Public Health England's Change4Life campaign.
Jason O'Rourke, Head of Washingborough Academy said: '
The EAT THEM TO DEFEAT THEM campaign is one that the whole school community look forward to every year. The impressive resources are really engaging and provide staff with excellent ideas to support learning in the classroom. It is wonderful to see how enthused the children are and how excited they get about the great message of eating more vegetables.'
Hugh Fearnley Whittingstall, writer and chef, said
"It's time to defeat those dastardly veg – and eat them again!! It's been great to be part of the Veg Power team and watch this funny, irreverent and counter-intuitive ad come together, following the success of the first Eat Them to Defeat Them campaign. We know kids are enjoying these spots, and relating to them, and even more importantly, we know many of the kids who are seeing these ads are indeed eating more veg. Long may it continue."
The EAT THEM TO DEFEAT THEM campaign shows how advertising can be used to inspire kids to eat a healthier diet. The situation does not improve with teenagers with only 6% of teenagers aged 11-16 years old currently eating enough veg to hit the recommendations in the Government's Eatwell Guide.
Research conducted by YouGov, commissioned by ITV and Veg Power for the campaign found that 35% of parents worried about their children's diets during the pandemic.
Published 2 Jun 2021
Veg Cities: We need your help to get your city or local area growing, cooking, selling and saving more vegetables.
Action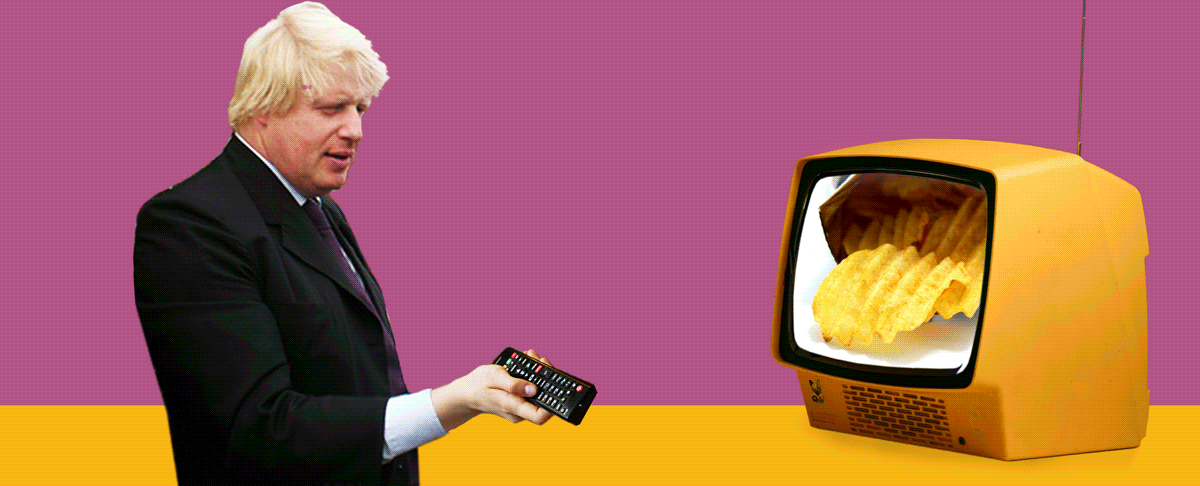 Tell Boris no #ChildHealthUTurn
Support our charity
Your donation will help communities across the UK to increase the availability and consumption of vegetables.