Salads becoming saltier
New research from Action on Salt shows that average salt content of restaurant and fast food salads has increased 13% since 2014.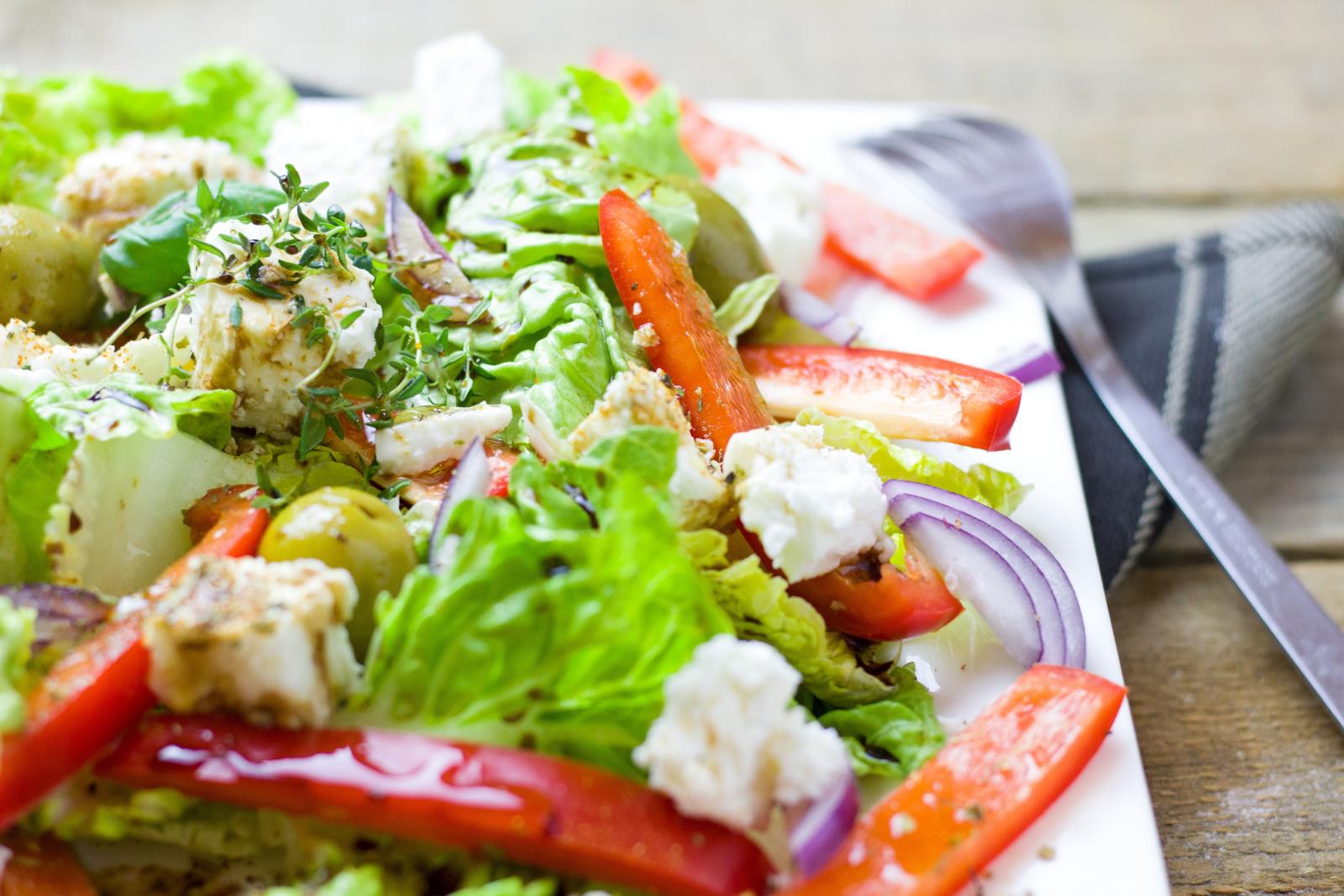 Action on Salt, who are a member of Sustain, have been researching the salt content of salads since 2005. Previous results showed salt content slowly reducing but the new survey reveals the average salt content of restaurant and fast food salads has increased by 13% since 2014 and the salt content of supermarket salads has remained unchanged. One salad in the survey (Abokado's Teriyaki Chicken on Rice) has 6.5g salt per portion - more than three times as much salt as a Big Mac.

Mhairi Brown, Nutritionist at Action on Salt said that "up to 75% of our salt intake comes from salt added to food by manufacturers and this survey demonstrates just how easy it is to unwittingly eat excess salt, with such high amounts added to our go-to 'healthy' choice of salads. This survey highlights the urgent need for Public Health England to reinvigorate the UK's salt reduction strategy."

Action on Salt are calling on the government and the food industry to commit to further salt reduction efforts. They also want traffic light labelling to be made available in the out of home sector. Of the 21 out of home outlets they surveyed only one had colour-coded labelling available.

Sarah Alderton, Nutritionist at Action on Salt commented:
"Salads are typically considered to be a healthy option, but restaurants and retailers are continuing to add unnecessarily high amounts of salt and saturated fat to their salads and putting the health of their customers in jeopardy. We want the food industry to be transparent by displaying clear, colour-coded nutrition information on front of pack or at the point of sale, to help consumers make a more informed decision wherever they choose to eat."
Graham MacGregor, Professor of Cardiovascular Medicine at Queen Mary University of London and Chairman of Action on Salt said that salt levels need to decrease for our nation's health and economy: "reducing salt is the most cost-effective measure to reduce the number of people dying or suffering from strokes or heart disease. We are now calling on Public Health England to take immediate action."
Top Tips To Ditch the Salt from your salad:
•Check the label for salt and use the FoodSwitch app to find the healthier supermarket salads
•Avoid salads with salty ingredients (e.g. feta, parmesan, olives, sundried tomatoes, bacon)
•Use salad dressing sparingly or better still none at all if it's provided in a pot on the side. Go for ones without dressing where possible. When eating out ask for the dressing on the side so that you can determine how much (or little) to use
•Beware of misleading portion sizes- nutrition info 'per serving' may be for ¼ or ½ pot etc and not the whole pack, so check to see if you're eating this amount or more
•Make your own! You can control what you put in – choose less salty ingredients like beans, chickpeas, plenty of fresh colourful vegetables, salad leaves, lean meat and unsmoked fish. Add herbs, balsamic vinegar or lemon juice for flavour instead of dressings and sauces like mayo which can be high in fat and salt.
---
16/06/2018
Children's Food Campaign
SHARE
---
Children's Food Campaign: Better food and food teaching for children in schools, and protection of children from junk food marketing are the aims of Sustain's high-profile Children's Food Campaign. We also want clear food labelling that can be understood by everyone, including children.