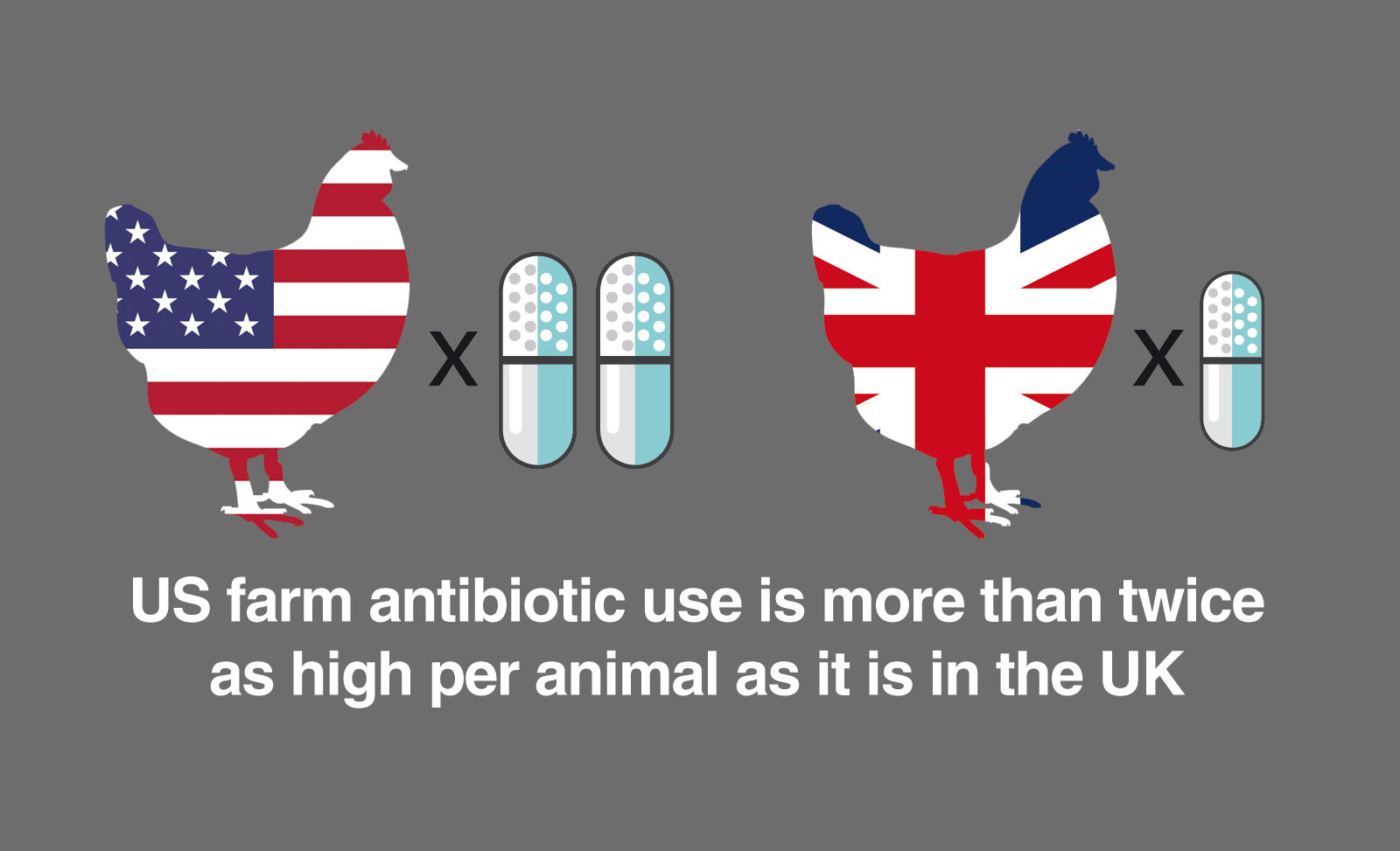 The ads seek to reassure shoppers about antibiotic residues in the meat they're buying, but don't talk about the real issue – the over use of antibiotics on farms being a major cause of human drug resistance. They're funded by Elanco, a multinational animal drugs company that sells antibiotics for use on livestock. The company operates in more than 70 countries and in 2015 accounted for 13% of the veterinary pharmaceuticals market. You can find the full story in the Guardian here
Kath Dalmeny, CEO of food and farming alliance Sustain said:
"These big pharmaceutical companies appear to be muddying the waters about the use of antibiotics in meat in order to hoodwink shoppers. The point is not that antibiotic residues are present in meat, but rather we risk the precious antibiotics we need to keep humans alive becoming ineffective because they're being used to mask less hygienic farming practices and increase profits.
"British consumers have already made it clear they don't want to lower food standards in exchange for trade – and we know that the US, for example, uses an average of five times the level of antibiotics in farming as the UK. British farmers have been reducing their dependence on antibiotics and trade deals for antibiotic-intensive cheap meat risks undermining their good work."
"If you'd like to join us in calling for open trade talks where we can discuss this and other priorities, then please click here: https://sustainweb.eaction.org.uk/lobby/brexit_trade
Following this article, Kath was invited to write an opinion piece for the Guardian on how we support farmers who use fewer antiobiotics. You can read her piece here