The Children's Food Campaign today welcomes the High Court ruling (by Mr Justice Linden) in comprehensively dismissing all grounds for Kellogg's judicial review case against the Government's new regulations on limiting HFSS food and drink promotions.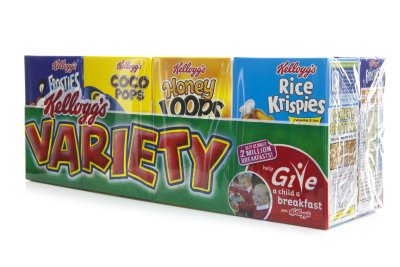 Kellogs cereals. Copyright: urbanbuzz | Shutterstock
Amongst other arguments, Kellogg's had argued that breakfast cereals should be treated as a dehydrated product, like rice or pasta, and the use of milk should be included in how it is assessed by the Nutrient Profile Model. However, as the final judgement stated, Kellogg's had not responded directly to the 2019 consultation about the new regulations, nor raised this point at the time, but had only objected "at the eleventh hour".
Barbara Crowther, Children's Food Campaign Co-ordinator says:
"Today's judgement is a victory for public health and common sense. As a household brand, Kellogg's has the power to be a champion of healthier food options and children's health. Sadly, rather than focussing energy on removing more sugar from breakfast cereals, they've become a "cereal offender" in trying to disrupt the Government's obesity strategy, and in wasting huge amounts of time and money with unhealthy, distasteful litigation."
In his judgement, Mr Justice Linden dismisses the case on all grounds, saying "Looking at Kellogg's arguments and evidence more broadly, there was nothing which caused me concern that there may be unfairness to Kellogg or arbitrariness in the effects of the NPM on its business. On the contrary, the public health case for the approach under the 2021 Regulations is compelling and I am quite satisfied that it is both proportionate and rational."
We're glad that Justice Linden has thoroughly reviewed the robustness of the new legislation and dismissed Kellogg's case on all grounds. We hope that will be an end to this matter, and Kellogg's will join other companies in now moving forward constructively to put healthier products in the spotlight for us all."
Sustain annual conference - 8 December

Book now
Published 4 Jul 2022
Children's Food Campaign: Better food and food teaching for children in schools, and protection of children from junk food marketing are the aims of Sustain's high-profile Children's Food Campaign. We also want clear food labelling that can be understood by everyone, including children.
Event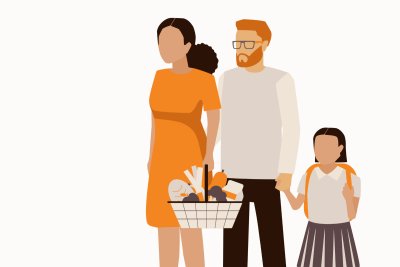 Sustain annual conference - 8 December
Support our campaign
Your donation will help us champion children's rights, parent power and government action to improve the food environment children grow up in.