News / Children's Food Campaign
New report from The Food Foundation reveals the dangerous impact of the nation's diet and the urgent need to overhaul the food system
Broken Plate report presents the strongest arguments so far for a change in the nation's food policies to give everyone in the UK access to a healthy diet that avoids further damage to global climate and environment.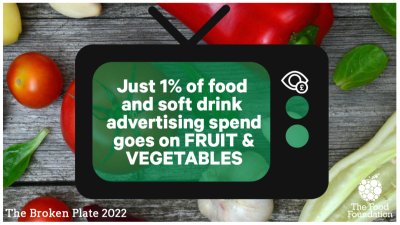 Broken Plate 2022 Food Foundation report. Credit: The Food Foundation
Broken Plate, the latest report by The Food Foundation highlights the wide range of damaging effects caused by poor nutrition and the absence of a coherent UK food policy, leading to problems which include stunted growth in our children and record-breaking levels of amputations linked to the complications of obesity.
Broken Plate presents a bleak picture of the consequences of our broken food system and argues that regulation is needed to create structural change in the food system if we are going to provide a healthy future for our population. Some of the key findings are:
On current trends more than 80% of children born in 2022 who survive to the age of 65 will suffer poor health with overweight or obesity. At least one in 20 of them will already have died.
Poor nutrition is causing stunted growth. British five-year-olds are shorter than five-year-old populations of our European neighbours with significant height variation between poor and wealthy areas within this country.
Healthy nutritious food is nearly three times more expensive than obesogenic unhealthy products, with more healthy foods costing an average of £8.51 for 1,000 calories compared to just £3.25 for 1,000 calories of less healthy foods. Between 2021 and 2022 healthier foods became even more expensive, increasing in price by an average of 5.1% compared with 2.5% for the least healthy foods.
One in five households would have to spend almost half their disposable income on food to achieve the government-recommended healthy diet, leaving little money for energy and other household bills. By contrast, the wealthiest fifth of the population would need to spend just 11% of their disposable income.
Fast food retailers gravitate to areas of poverty: 31% of food retailers in the most deprived areas are fast food outlets compared with 22% in the least deprived areas. As fast-food consumption is closely linked with increased risk of obesity, it is likely that this higher availability of fast food is a contributing factor to socio-economic health inequalities.
Only one in four state schools in England is known to be meeting school food nutritional requirements, despite calls for the Government to mandate an accreditation scheme so that compliance with standards can be more regularly checked in all schools. Childhood is a critical time for development and suboptimal nutrition can have irreversible lifelong implications.
Breakfast cereals and yogurts are foods that parents often give their children in the belief they are relatively healthy, but only 7% of breakfast cereals and 4% of yogurts marketed for children are low in sugar. Some breakfast cereals and yoghurts supply almost the entire recommended daily allowance (RDA) of sugar in one portion: Kellogg's Froot Loops Marshmallows 17.0g (89% of a 4–6-year-old's maximum recommended intake); Nestlé Smarties Vanilla Flavour Yogurt 16.5g (87% of a 4-6 year old's maximum recommended intake)
Anna Taylor, Executive Director at The Food Foundation, said: "This report provides the strongest evidence to date of the worsening crisis affecting our food system and the health of the UK population. It is vital that the incoming prime minister takes urgent action to address the issues raised by the National Food Strategy with the development of a new plan for primary legislation."
Sustain's Children's Food Campaign Co-ordinator Barbara Crowther welcomed the new Broken Plate report, saying:
"This report once again lays bare the huge imbalance between healthy and unhealthy food in our shops, on our streets and even still in our schools, despite the adoption of School Food Standards. Everyone wants every child to have a healthy life, but it's made so much harder amidst constant streams of advertising and misleading healthy claims on products that in reality are laden with sugar. From our shops, to our streets and our schools, we need a proper food strategy that addresses the huge inequalities in diet and healthy food access, and with a vision of good, sustainable food available to all."
You can read the report in full here
Sustain annual conference - 8 December

Book now
Published 19 Jul 2022
Children's Food Campaign: Better food and food teaching for children in schools, and protection of children from junk food marketing are the aims of Sustain's high-profile Children's Food Campaign. We also want clear food labelling that can be understood by everyone, including children.
Event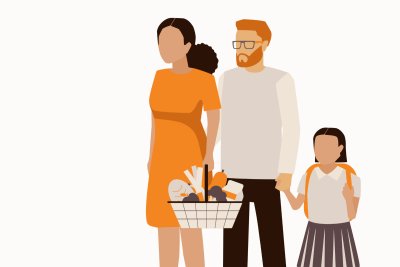 Sustain annual conference - 8 December
Support our campaign
Your donation will help us champion children's rights, parent power and government action to improve the food environment children grow up in.