The Food and Drink Federation has published a report "Eating into Household Budgets" about the cost of current and planned Government measures to tackle obesity and reduce pollution and waste. Sustain responds.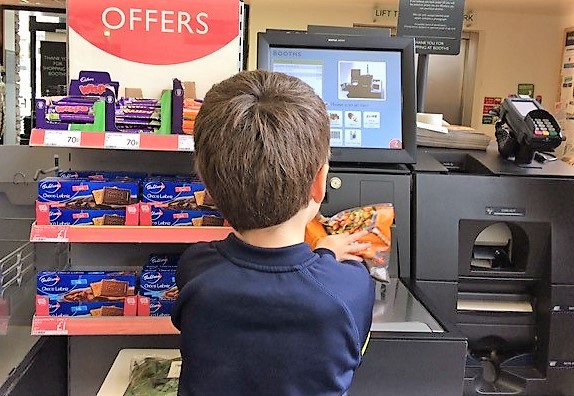 Photo:Sustain/Carrie Stebbings
The Food and Drink Federation's report Eating into Household Budgets, has targetted seven Government measures that are being implemented or introduced by 2024 in order to address the industrial levels of plastic waste in the food system, as well as to tackle healthier eating and reduce junk food marketing as part of the Government's obesity strategy.
In response to the report, Ben Reynolds, deputy CEO of Sustain, says:
"What this report fails to consider is that any cost to food industry profits are hugely outweighed by existing and future health and environmental costs that have to be picked up by taxpayers and affect the quality of people's lives. This report is a recipe for inaction, to justify slow or no progress amongst the laggards in the food industry whilst discouraging those businesses who are leading the way."
Barbara Crowther, Children's Food Campaign Co-ordinator, says:
"In the midst of a climate emergency and health crisis, it's shameful this report has selected all the measures designed to tackle obesity and reduce industrial levels of pollution and waste. People are fed up with constantly being bombarded by junk food marketing, and the proposed restrictions on advertising and promotions are hugely popular with the public. We agree that healthy food must be affordable for those on low incomes, but it's unhealthy food and drink packed with sugar, salt and saturated fat that is the target of Government measures. The report is an ill-disguised attempt to undermine Government regulations and put industry profit margins and shareholder returns ahead of public health and protecting the planet."
Notes to editors:
The Food and Drink Federation argues that the cost of these measures to the food and drink manufacturing industry may lead to an increase in food prices equivalent to £160 per household, should business pass on the full costs of all Government measures to consumers in increase to retail prices, as opposed to invest in them from their own profit margins.
The report highlights that Government policies are just 1 of 10 different ways that food prices are determined, and that commodity prices, energy prices, international trade, weather conditions, stock levels, exchange rates and global demand all hugely influence pricing.
Despite this, the report specifically selects measures designed to address public and planetary health, despite the main burden and impact of these also being felt disproportionately by the lowest income, most deprived parts of the population, and therefore who stand the most to gain from a healthier, cleaner food environment. The measures they target are:
Reforming Extended Producer Responsibility
Deposit Return Scheme
Plastic Packaging Tax
Soft Drink Industry Levy
Online advertising bans of foods deemed to be high in fat, salt or sugar
9pm watershed broadcast adverting ban of foods deemed to be high in fat, salt or sugar
Price and location promotions of foods deemed to be high in fat, salt or sugar
Support our campaign
Your donation will help us champion children's rights, parent power and government action to improve the food environment children grow up in.