Fresh analysis from Action on Sugar and Action on Salt has found that 92% of cereals marketed towards children still contain high or medium levels of sugar, with only two cereals ticking all the boxes for a healthy choice.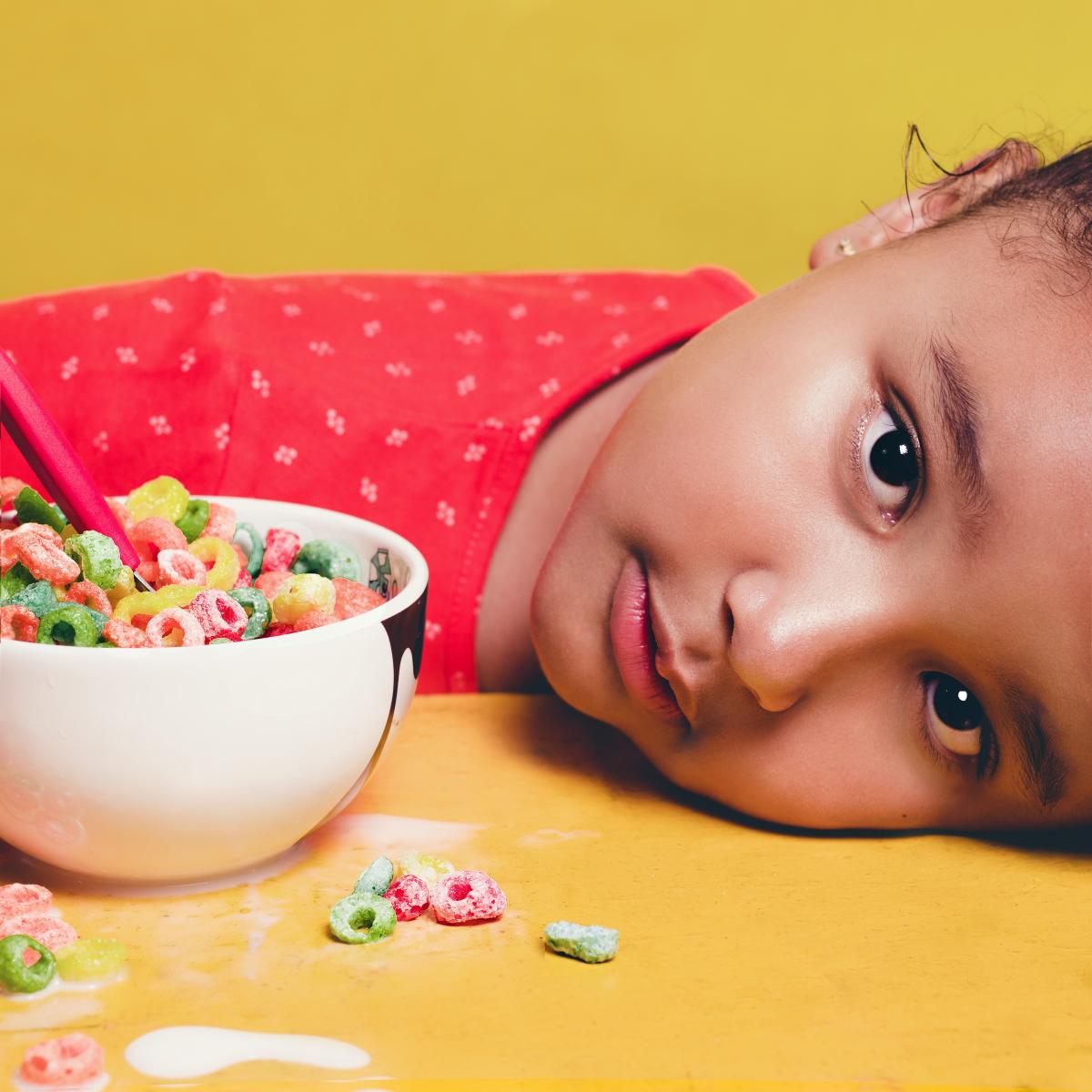 credit: pexels-tiago-pereira
Action on Sugar is calling for all cereal manufacturers to remove child friendly images from less healthy products as progress in salt and sugar reduction stagnates and for the immediate removal of these sugary products from the breakfast cereal aisle.
Despite effort by some food manufacturers to improve the nutritional quality of breakfast cereals with child friendly packaging, progress to reformulate these products in line with government guidance has stagnated.
92% were still high or medium in sugar in 2021 (compared to 91% in 2020 and 97% in 2019) – with one of the worst offender's being Malt O Meal Marshmallow Mateys containing 12g of sugar per serve
60% were medium or high in salt in 2021 (compared to 59% in 2020 and 86% in 2019). The worst offender being Malt O Meal Marshmallow Mateys containing 0.5g of salt per serve
45% were low in fibre in 2021 (compared to 38% in 2020 and 48% in 2019). The lowest fibre cereal being Morrisons Free From Honey Loops with 0.3g of fibre per serve
Nearly half (43%) were chocolate-flavoured breakfast cereals, despite being targeted toward children
Katharine Jenner, Campaign Director at Action on Sugar and Action on Salt says, "Our new Secretary of State for Health and Social Care must confront the food companies promoting and profiting from unhealthy processed food which, as we know, can lead to obesity and the worse outcomes from Covid-19. With ten children out of every class of thirty leaving primary school with overweight or obesity, and the overall cost of obesity to wider society estimated at £27 billion , food companies should be forced to provide healthier choices. Surely Mr Javid believes every child has the right to grow up healthy?"
Anna Taylor OBE, Executive Director of the Food Foundation says, "While it is really encouraging to see so many retailers act to remove cartoon characters from children's cereals, the fact that this year 92% of cereals marketed towards children contain high or medium levels of sugar shows that much more work remains to be done. Progress is simply not happening quickly enough, and it's concerning to see that the fibre content of these cereals remains low. Bold action will be required from both government and businesses if we are to safeguard the future health of our children - but this is by no means impossible."

The new data analysis featured in The Food Foundation's new 'Broken Plate' 2021 Report, published today.
Support our campaign
Your donation will help us champion children's rights, parent power and government action to improve the food environment children grow up in.