Locations of 50 new drinking water fountains for London revealed
Green spaces, busy high streets, stations and business districts among the locations for the next 50 public drinking fountains in London.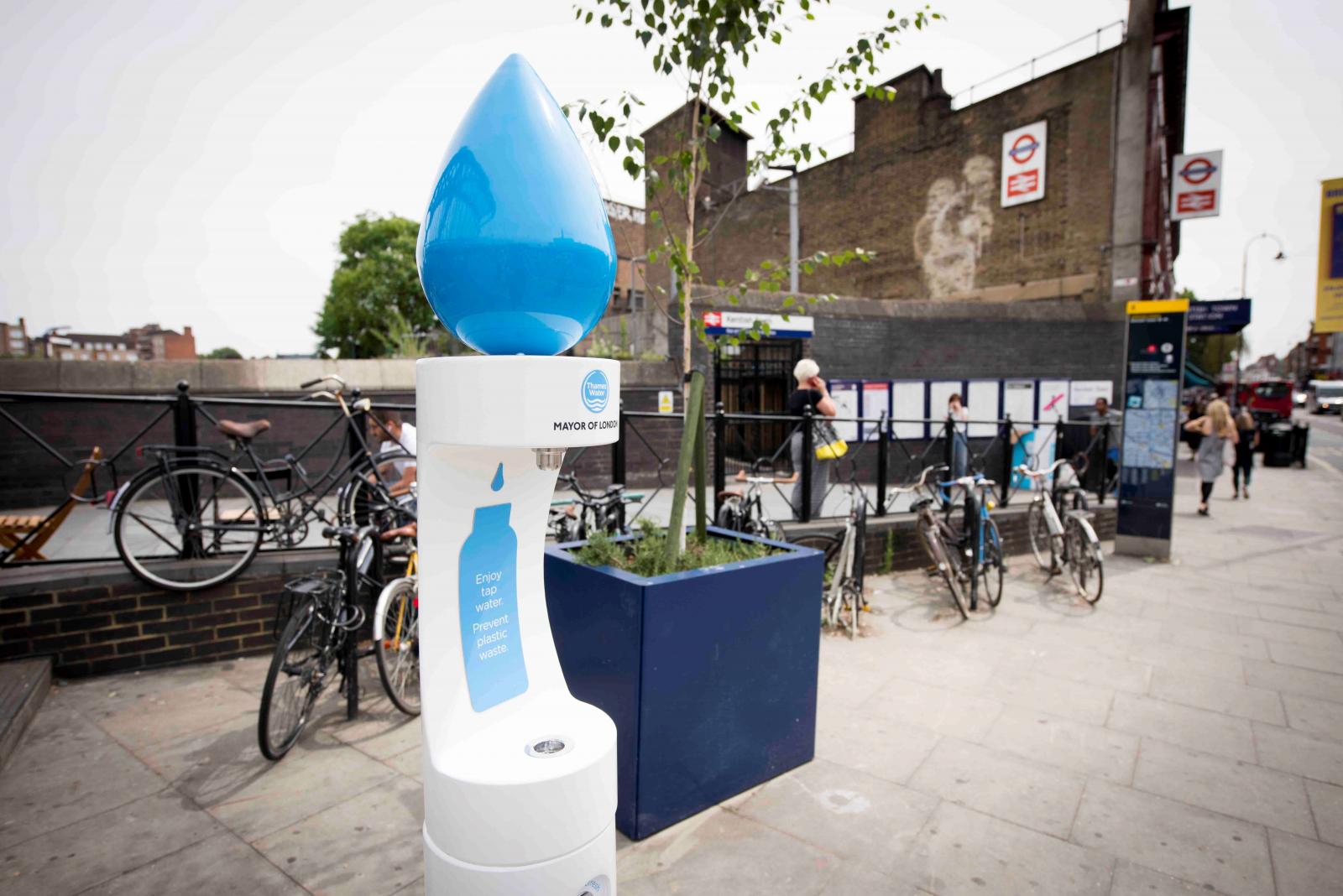 In a move to reduce single use plastic bottles the Mayor of London, Sadiq Khan has revealed the locations of 50 new public water fountains being installed across busy areas of London. The new fountains will be added to the existing 28 already installed through the Mayor's initiatives.

Sustain recently published a drinking fountains guide on how best to install public water fountains.

For this new wave of fountains Sadiq Khan has partnered with Thames Water. The average Londoner currently buys more than three plastic water bottles every week - a massive 175 bottles every year per person – and the Mayor wants to encourage Londoners to use refillable water bottles instead.
Ben Reynolds, Deputy CEO of Sustain, commented:
"We applaud the Mayor and Thames Water for investing in a new wave of drinking fountains. The design is deliberately bold to counter a historical problem with water fountains - their visibility. All too often water fountains blend into the background, sometimes deliberately so, making them near invisible and often unused. We would love to see investment into a nationally recognisable design and a new wave of thousands of fountains rolled out across the UK, something as iconic as the red phone and post boxes."
Hugh Fearnley-Whittingstall commented:
"More drinking fountains around London is definitely good news for the war on plastics. 50 of them is a great start, and, let's hope, the first step towards city-wide free water refills."
Londoners can also access free drinking water from more than 2,500 cafés, shops and businesses offering free tap water through the Refill London scheme, with participating outlets putting easily identifiable Refill stickers in their windows. Sustain will be announcing a new partnership initaitive with City to Sea/Refill in the Autumn.
---
21/07/2019
London Food Link
SHARE
---
London Food Link: This is the umbrella for all of Sustain's initiatives in London. Our work includes helping to influence local government policy, hands-on food growing training, running sessions for public sector caterers, creating guidance for independent eateries and food producers, public awareness campaigns, and joining the dots between people around specific food issues. The LFL supporter network is open to everyone who grows, produces, teaches, peddles, promotes and simply enjoys good food in the capital.