Bakery pulls ad following Real Bread Campaign action
Roberts removed the promotion from its website in the wake of our investigation and complaint to the Advertising Standards Authority.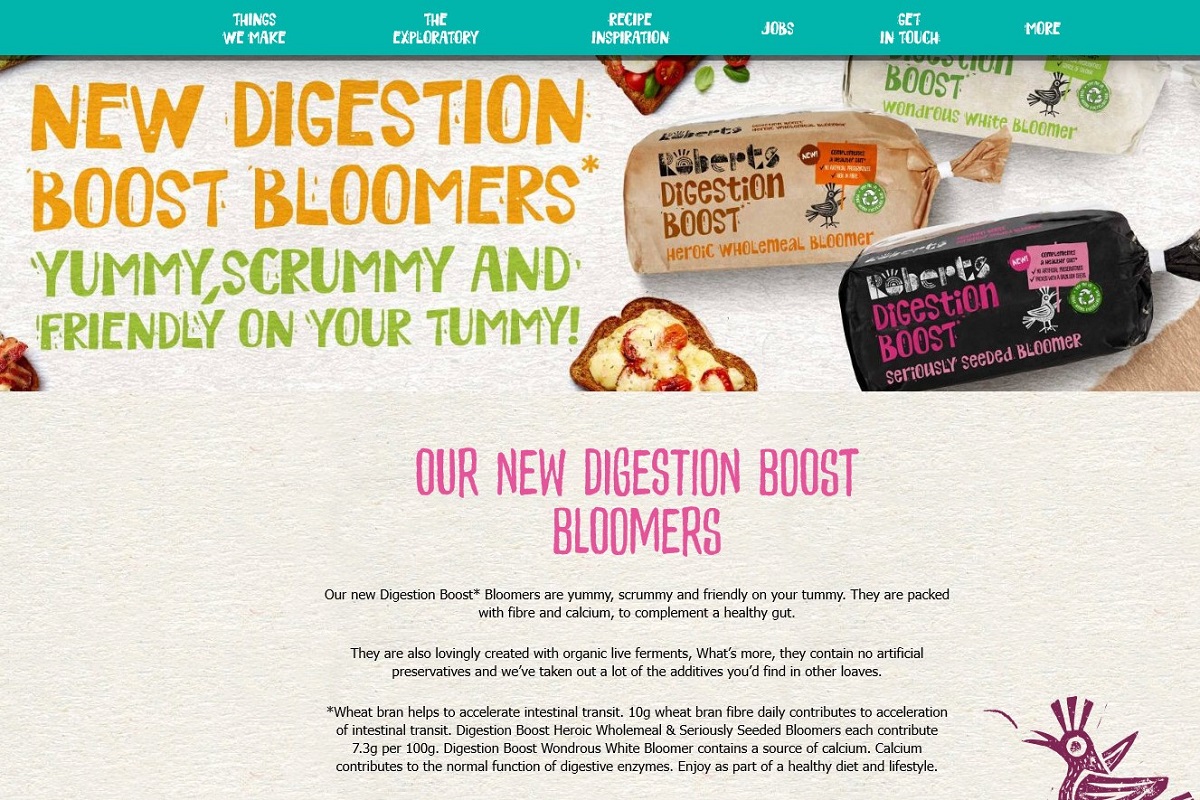 Snapshot of the ad on the Roberts Bakery website before it was removed
As we reported in May 2019, Roberts Bakery advertised a range of factory loaves with claims including: "Our new Digestion Boost Bloomers are yummy, scrummy and friendly on your tummy. They are packed with fibre and calcium, to complement a healthy gut. They are also lovingly created with organic live ferments, What's more, they contain no artificial preservatives and we've taken out a lot of the additives you'd find in other loaves."
We contacted the company about the range and its claims, but declined to answer all of our questions. Believing the promotion to be misleading, we then submitted a complaint to the Advertising Standards Authority (ASA).
On 3 July, an ASA complaints executive advised that, during the course of their investigation, the bakery had removed the advertisement from its website.
She went on to note that, as the ad was no longer live, "..it would appear that there are no grounds for ASA intervention and we will not be pursuing any further action."
Real Bread Campaign coordinator Chris Young said:
"While we welcome the company removing this particular advertisement, it is frustrating that the ASA declined to pursue the case. If, as we believe, the marketing was misleading, the company has got away scot-free for what it did and with nothing to dissuade it from repeating the claims in the future."
Support our charity
Your donation will help support the spread of baking skills and access to real bread.