Real Bread attitude at Latitude
From 15-18 July 2018, more than 600 Latitude Festival goers enjoyed sessions curated by the Real Bread Campaign as guests of Theatre of Food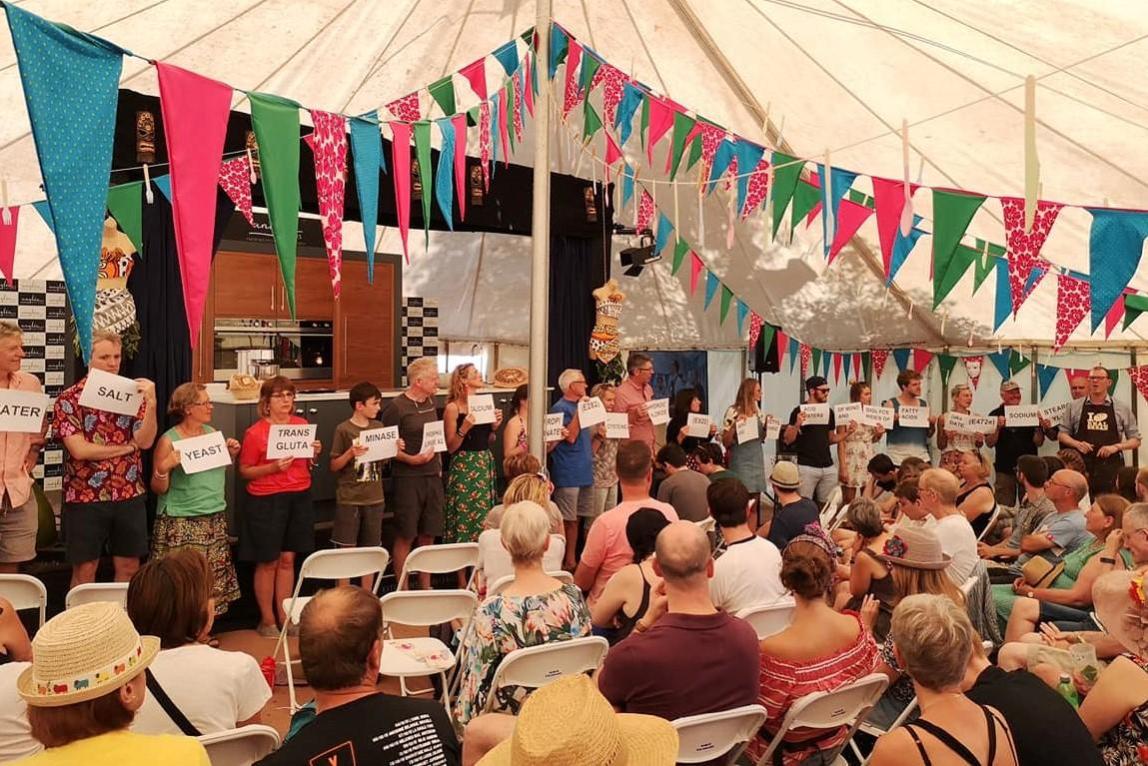 Chris Young shows a packed tent just some of the stuff that may be used in an industrial loaf. Photo © The Theatre of Food
Over the weekend, Real Bread Campaign coordinator Chris Young was joined on stage by Two Magpies Bakery's Rebecca Bishop, The Cake Shop Bakery's David Wright, and Christoffer Hruskova from The Bread Station, who all ran Real Bread baking demos.
Chris was also in conversation with Abi Aspen Glencross, co-founder of The Sustainable Food Story and Our Field, on the future of bread. On the Saturday afternoon, Chris, Christoffer and Rebecca were joined by Guardian regular food writer Felicity Cloake to answer queries from the audience during bakers' question time.
Each of the five sessions was enjoyed by between 120-140 festival goers.
Support our charity
Your donation will help support the spread of baking skills and access to real bread.