Sustainable Fish Legacy 2012 report presented to UN
Sustainable fish campaigners have presented a report on the Sustainable Fish Legacy from the London 2012 Olympic and Paralympic Games, to the head of the United Nations Environment Programme.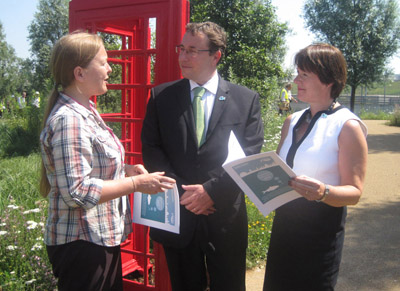 Sustainable Fish City presented our new Sustainable Fish Legacy 2012 report [1] to Achim Steiner, Executive Director of the United Nations Environment Programme (UNEP) and
Under-Secretary-General of the United Nations. The presentation took place on a sustainability tour of the London 2012 Olympic Park on the day before the Opening Ceremony.
Kath Dalmeny, convenor of the Sustainable Fish City campaign [2], thanked Achim Steiner on behalf of the campaign for the United Nation's vital work in bringing to the attention of the world the crisis facing fish stocks and marine ecosystems [3]. She also congratulated UNEP for adopting a sustainable fish policy for UNEP's own catering for meetings and events [4], and encouraged Mr Steiner to use his influence with other UN bodies to see this policy adopted in many other international institutions.
"Sustainable Fish City and London 2012 [5] have shown that the buying power of large organisations has a crucial part to play in securing the future for precious fish stocks," she said. "The UN's reports on the state of the world's fisheries make sobering reading and give us the impetus to change. This crisis is happening on our watch, so it is a great task for our generation to bring all fisheries under sustainable management and to use the power of food buying by companies, caterers and retailers to accelerate that change."
The picture shows Sustainable Fish City's Kath Dalmeny (left) congratulating UNEP Executive Director Achim Steiner (centre) and Defra Minister Caroline Spelman (right) on adopting sustainable fish policies for their own catering.
Also present at the sustainability event was Secretary of State for the Environment, Food and Rural Affairs, Caroline Spelman MP. Sustainable Fish City also thanked Caroline Spelman for Government Buying Standards, introduced in 2011, that adopted London 2012's sustainable fish standard for one third of government catering [6]. Kath Dalmeny challenged Caroline Spelman to take action to secure the sustainability of all fish bought with public money, including fish served in schools and hospitals [7].
---
Notes to editors
Sustain annual conference - 8 December

Book now
Published 26 Jul 2012
Food Legacy: The campaign, launched October 2011, is inspired by the London 2012 Food Vision adopted by the organisers of the London 2012 Olympic and Paralympic Games. Food Legacy asks caterers, restaurants, event organisers and hospitality organisations to commit publicly to taking steps to improve the healthiness, ethics and sustainability of the food they serve.
Event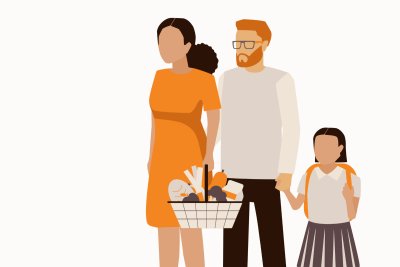 Sustain annual conference - 8 December
Support our charity
Donate to enhance the health and welfare of people, animals and the planet.