Sustain's work presented at the APPG on school food
Right to Food project coordinator presents Sustain's work at January's All Party Parliamentary Group meeting on School Food.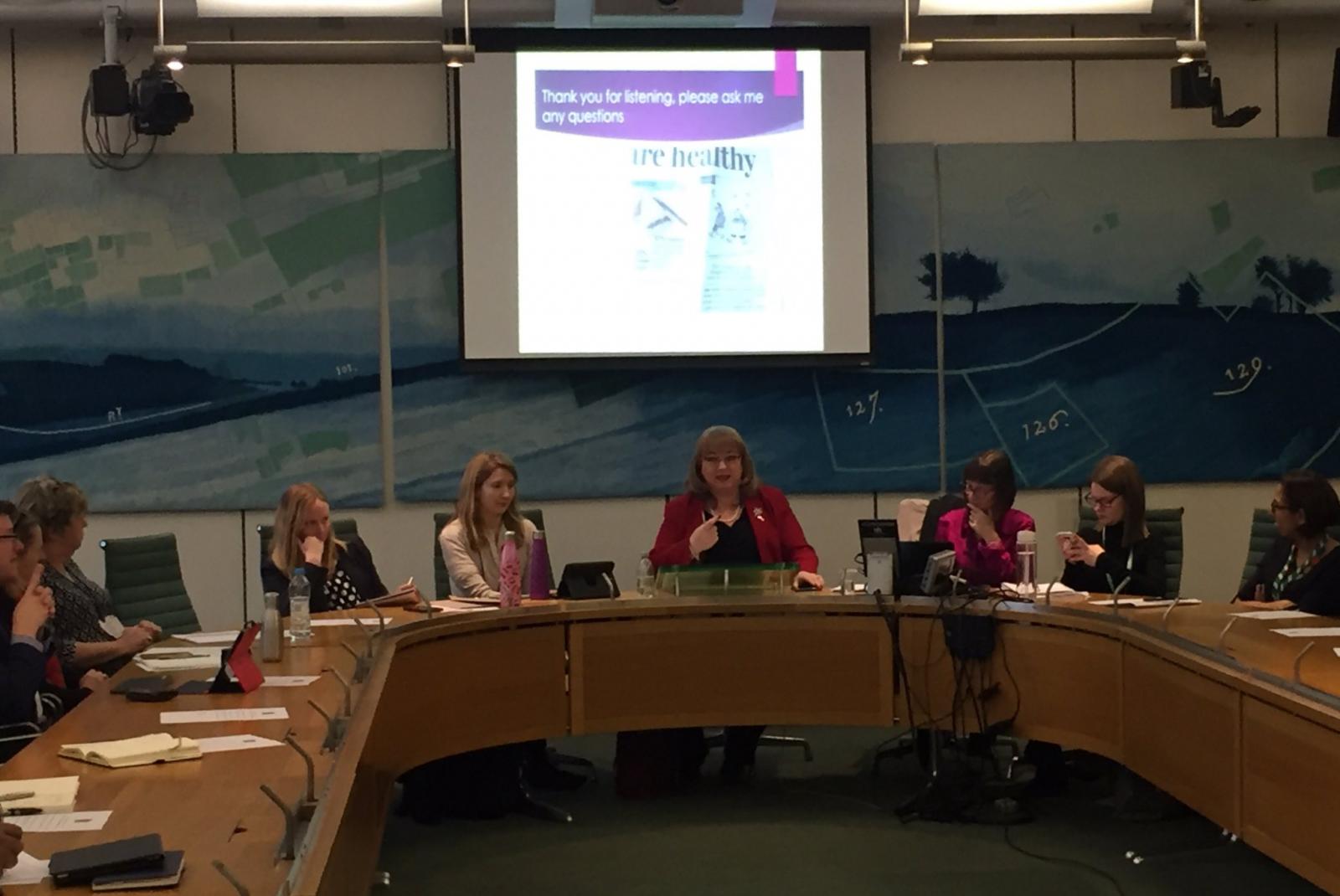 At this meeting chaired by Sharon Hodgson MP, Sustain's Right to Food project coordinator Imogen Richmond-Bishop presented alongside Stephanie Woods from Sustain member organisation School Food Matters, colleagues from the Department of Education, as well as Dr Charlotte Evans from the University of Leeds.
Her presentation covered the Right to Food programme's work on school meals, in particular on the limited access children who have No Recourse to Public Funds have to free school meals as well as the School Fruit and Vegetable Scheme.
Right to Food and school meals
The UK has ratified a number of international treaties that refer to the right to food and broader socio-economic rights these include the International Covenant on Social economic and cultural rights, the convention on the rights of the child or the convention on the rights of people with disabilities.
The right to food is more than just the right to be fed. It is about ensuring that all people regardless of their gender, race, immigration status, or age are able to access food in a dignified way. This will look differently for different people, but it will be underpinned by a work and welfare system that provides adequate incomes. For children it will also include the provision of a healthy and sustainable school meal.
In order to meet our international human rights commitments, the Government should be taking a number of steps on school food that include promoting healthy school food environments; developing nutritious school meals through nutritional guidelines and standards; integrating food and nutrition education in the school system; as well as stimulating sustainable procurement.
You can find more information about our work on the Right to Food here.
No Recourse to Public Funds and school meals
Along with colleagues from Project 17, we have written a briefing on School Meals and the immigration condition No Recourse to Public Funds (NRPF). This paper follows on from a briefing written with Project 17 and CAWR on the Right to Food and NRPF.
'No recourse to public funds' (NRPF) is an immigration condition imposed on undocumented migrants and people who have leave to remain subject to a NRPF restriction.
In order to be eligible for free school meals after the universal free provision a child's parent or carer needs to be in receipt of qualifying benefits or section 95 asylum support. It has been estimated that hundreds of thousands of children, despite living in poverty, are not currently eligible for free school meals, and are therefore often forced to skip lunch as their parents cannot afford the cost. These children include those whose parents have NRPF.
Research by the Family and Food in Hard times study at UCL found that two children whose parents had NRPF reported that 'they do not eat at school and sometimes not at weekends. One says he has not had fruit for four months.' As well as hunger, children who cannot afford to eat alongside their peers at lunchtime often experience feelings of shame and exclusion.
Some schools provide free school meals to children affected by NRPF out of their own budgets but this is dependent on a school having the funds available, and some London boroughs provide universal free school meals to primary school age children in order to ensure that children don't go hungry during school time.
You can find our briefing on the school meals and NRPF here, and our briefing on the right to food and NRPF here.
School Fruit and Vegetable Scheme
As only 20% of children reach the recommended 5-a-day the School Fruit and Vegetable scheme is an important contributor to young children consumption of fruit and vegetables.
The School Fruit and Vegetable Scheme offers every child aged 4 to 6 attending a fully state-funded infant, primary or special school in England a free piece of fruit or vegetable each school day. Currently 16,600 primary schools (circa 2.3M children) take part in the scheme in England.
The latest evaluation by consultancy BDRC in 2015 concluded that the scheme is almost universally considered to be important by schools and parents, and schools feel it has impacted positively on children eating healthily.
Current issues with the scheme (highlighted recently by the Soil Association) are lack of consistency in the quality of the produce and a high % of the produce sourced from outside the UK therefore missing the opportunity to link a statutory scheme to wider objectives e.g. promote more agroecological fruit and vegetable production in the UK.
Over the coming year Sustain wants to work with partners interested in the idea of expanding and improving the School Fruit and Vegetable Scheme including:
Expand the scheme to all children in primary school and countries in the UK paid for by ring-fencing some of the funds from the SDIL- Sugary Drinks Industry Levy.
A percentage of produce to be UK grown, seasonal and organic (Pesticide Action Network estimated that it cost as little as 1p/per child/per day to switch to organic fruit and vegetable.
To find out more about our work on the School Fruit and Vegetable Scheme contact Sofia Parente.
Sustain annual conference - 8 December

Book now
Published 24 Jan 2020
Right to Food: Everyone has the right to enjoy safe, nutritious and sustainable food. This project advocates the realisation of the Right to Food in UK law.
Event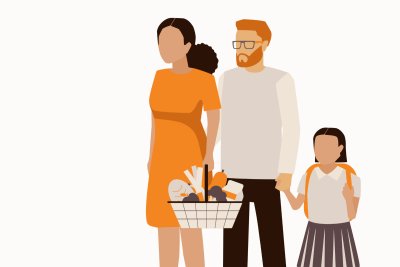 Sustain annual conference - 8 December
Support our charity
Donate to enhance the health and welfare of people, animals and the planet.