Eating insects could replace one environmental crisis for another
Researchers have warned that before we adopt insects as an alternative form of protein we need to know a much more about the side effects of mass production.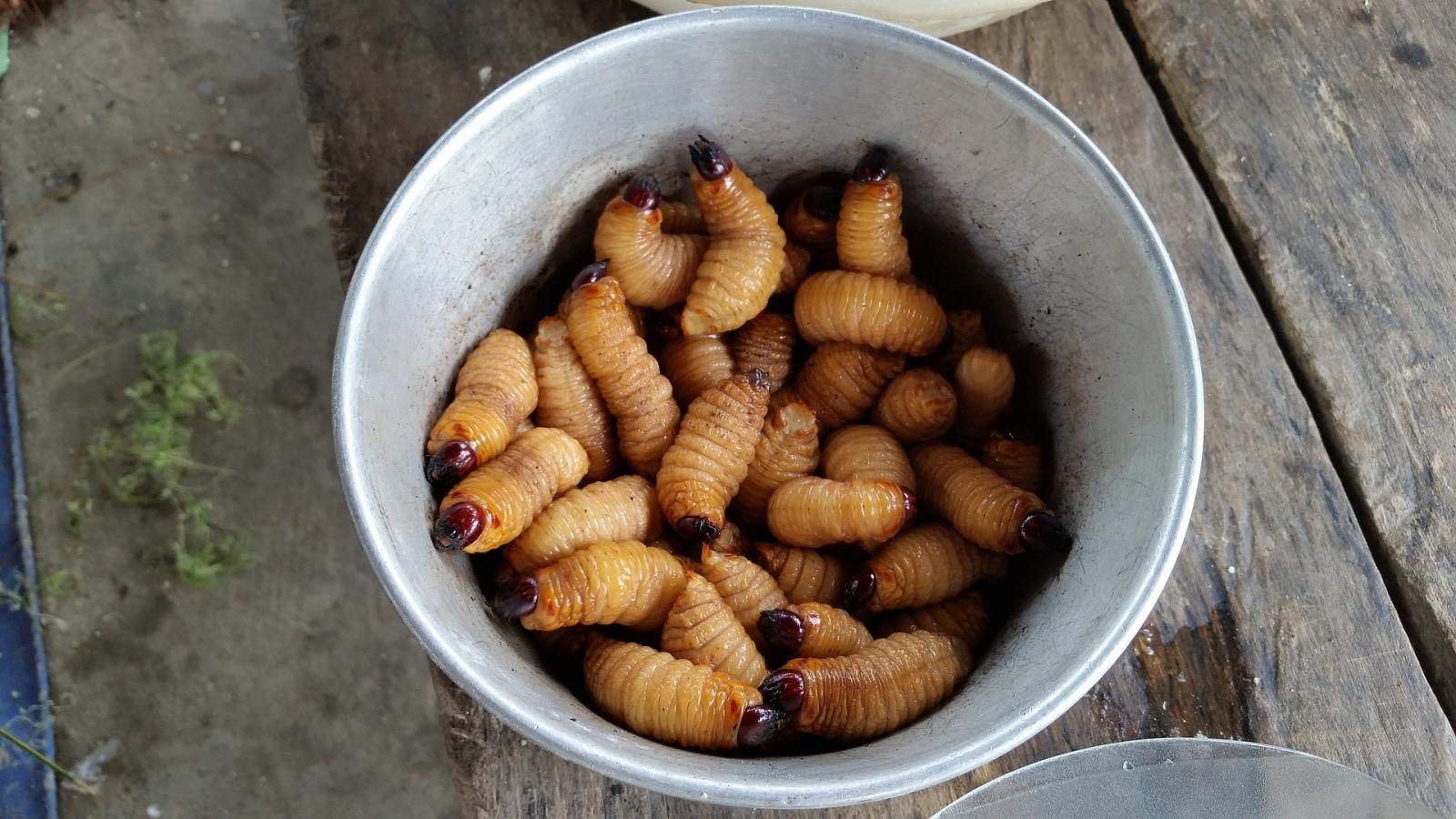 Grubs in a bowl. Photo credit: Pixabay
Farming insects is often touted as a sustainable solution to feeding more people. However, Swedish researchers have warned that there is an "overwhelming lack of knowledge" on basic questions such as suitable species, their housing and feeding requirements, managing their waste and that ensuring that escaping insects do not wreak havoc on the ecosystem. Unless such issues are studied and discussed in a critical manner, "we risk creating an industry that replaces one environmental problem with another," they wrote in the journal Trends in Ecology & Evolution.

Insects emit fewer greenhouse gases and less ammonia than cattle or pigs and require significantly less land and water than cattle, according to the United Nations' Food and Agriculture Organization (FAO).

Speaking with the Thomson Reuters Foundation, Asa Berggren, a conservation biologist at the Swedish University of Agricultural Sciences and the paper's co-author said that there are many unanswered questions:
"Are we going to use fossil fuels for heating and cooling the facilities (where insects are grown)? What about transportation? One of the biggest threats to both natural systems and production systems the world over is invasive species. What happens if insects are accidentally released in a country to which they are imported? Insects are tiny and they get out. We don't believe it's good enough to just switch from some species to another."
Support our charity
Donate to enhance the health and welfare of people, animals and the planet.