Counting down to Real Bread Week
There are fewer than 6 weeks until the start of Real Bread Week 2019 on 23 February, so time's running out to plan how YOU will get involved and post details on the Real Bread calendar.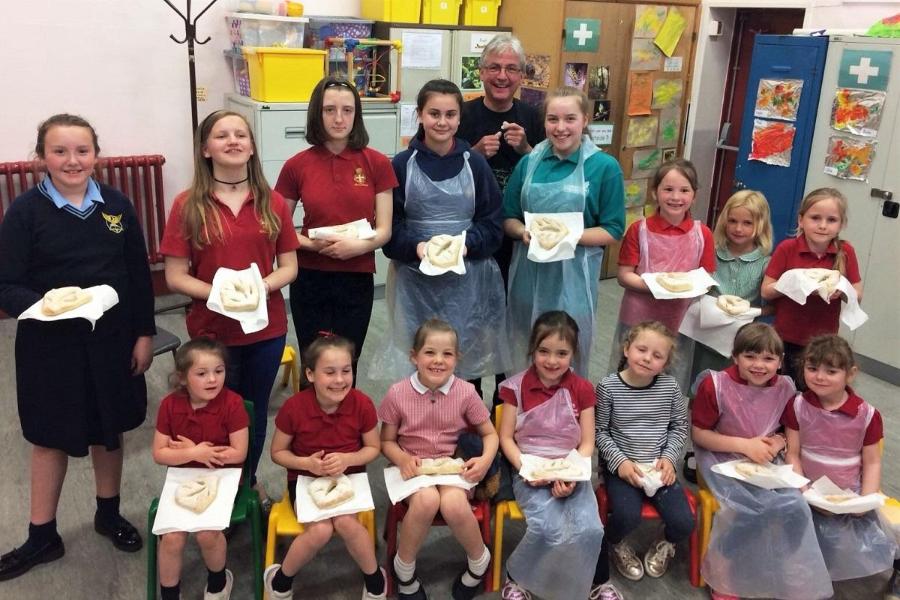 18th Liverpool Girls Brigade in Real Bread Week 2017 © Roy Barker
Real Bread Week is the annual, international celebration of Real Bread and the people behind its rise.
The main aims are to encourage people to:
Buy additive-free loaves from local, independent bakeries, and
Bake their own, perhaps enjoying a class if they want to learn or improve
Join the Real Bread Campaign to support its charitable work.
Get involved
Each year sees bakeries, baking schools, schools, nurseries, community groups, mills and more running Real Bread classes, tastings, special offers and other activities.
The sooner you decide how you'll get involved, add the details to the Real Bread calendar, and start publicising through social media and other promotional work, the greater your chance of success.
Now's also the time to ensure your Real Bread Map listing is up to date.
Your work will be boosted by the Real Bread Campaign's general promotion, which always generates regional, national and even international media coverage, plus oodles of #RealBreadWeek social media posts.
Getting shirty
Once again, our friends at Balcony Shirts will be releasing exclusive, limited edition Real Bread t-shirts and aprons, making a doughnation to the Campaign for each one sold. By popular demand, the shirts will be available with a backprint that can be seen when wearing an apron.
They will be available from 1 February to 8 March, only from www.balconyshirts.co.uk
Support our charity
Your donation will help support the spread of baking skills and access to real bread.