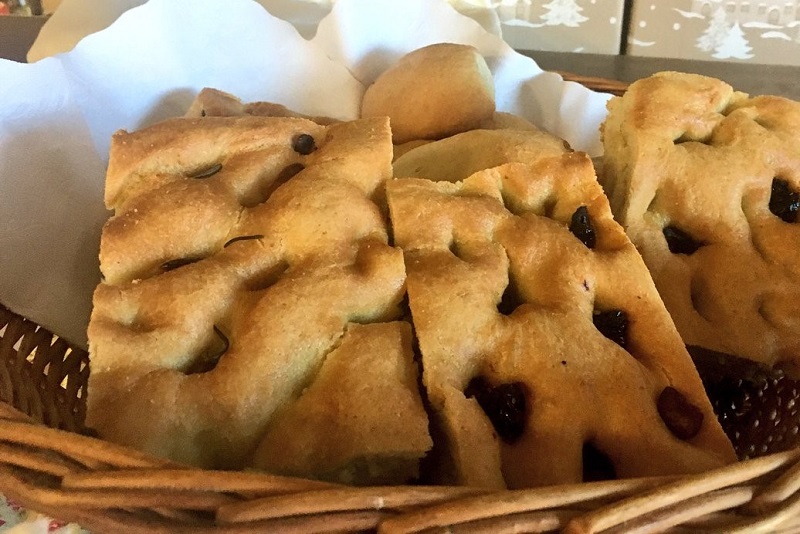 Launched in November 2017, the small, on-site bakery is initially running one day a week, when patients will learn baking skills 'in a supportive environment' and distribute the bread distributed to patients on the wards.
Gareth Waters, Head of Restaurants and Catering at St Andrew's, who is running the project, said he hopes that the bakery will eventually provide bread to all staff members at the clinic.
The bakery is being run in collaboration with Workbridge, an organisation that offers vocational and employment training to people with mental illnesses, learning disabilities or brain injuries.
The project was partly inspired by the Real Bread Campaign's Together We Rise initiative. Gareth Waters said: "baking is known to be a great therapeutic activity for people with mental health illnesses," and went on to cite the Real Bread Campaign's 2013 Rising Up report.
At the bakery's launch, patients and staff members had a chance to knead bread and sample freshly-baked garlic focaccia. Dale Leah, Vocational Skills Instructor at St Andrews, said that "over eighty people came along and we had great feedback … their faces said it all, and I can't wait to start the sessions."
The Real Bread Campaign is gathering stories of projects like St Andrews' for its next Together We Rise guide.
If you run – or have benefitted from - a baking project or enterprise that provides therapeutic, social or employment opportunities, get in touch: realbread [at] sustainweb.org