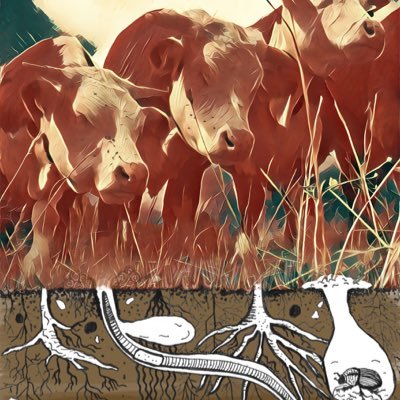 The Soil Never Sleeps follows four Pasture based Livestock Association ( PfLA) farms, in Yorkshire, Cornwall, Kent and Wales, across four seasons and takes an in-depth look at the workings of the farms, weaving the landscape, the animals and the farmers' voices deep into the poetry.
It also follows a charmingly clumsy poet as he learns more about the land, and the workings of it, than he ever expected to. It closes with a section digging into the ethics and politics of farming, deeply informed by the Pasture Fed Livestock Associations work and outlook.
It also features five exquisite illustrations by Jo Sanders, who illustrated Horovitz's previous book, A Thousand Laurie Lees.
You can hear Adam read some of his poems here and you can buy the book and poster versions here.