More families to receive help from community food pantry in East London
The Food Store, a community pantry on the Burdett Estate in Poplar, has more than tripled its support for local families facing food insecurity, and is aiming to reaching over 100 people.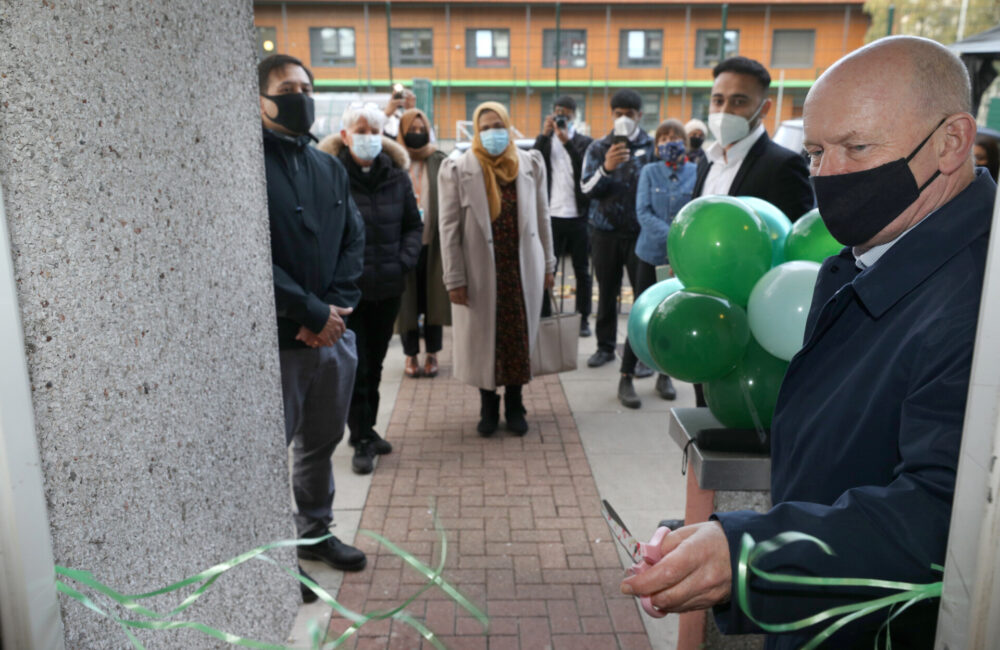 The pantry model gives families in need the opportunity to buy a range of food items at a dramatically reduced cost. The Food Store is open twice a week for shopping, and acts as a hub by signposting shoppers to additional help if needed. Opened in November 2020 as a Tower Hamlets Food Partnership project, it is also supported by Tower Hamlets Council, Burdett F.C. and local charity Wen.
Sustain members Wen, who also run the Tower Hamlets Food Partnership, co-ordinate the project and are working to ensure that the produce offered at The Food Store is nutritious and diverse, to best support the Burdett community. Further developments are scheduled for April 2021, including the introduction of a Community Food Hub, which will run a range of complimentary activities for residents and the wider community to grow, cook and eat good food.
As the Covid-19 pandemic continues, the number of households that do not have reliable access to food in the UK has quadrupled. In London, close to half a million children are expected to go hungry as a direct result of the pandemic. Community pantries like The Food Store provide vital support for families facing food poverty.
Read more about initiatives supporting local food resilience.
Written by volunteer writer Rob Slater
---