NEWS
Single Estate in EN2? London's First Sparkling Brut
Forty Hall Vineyard has released London's first commercial sparkling wine – FHV London Sparkling Brut.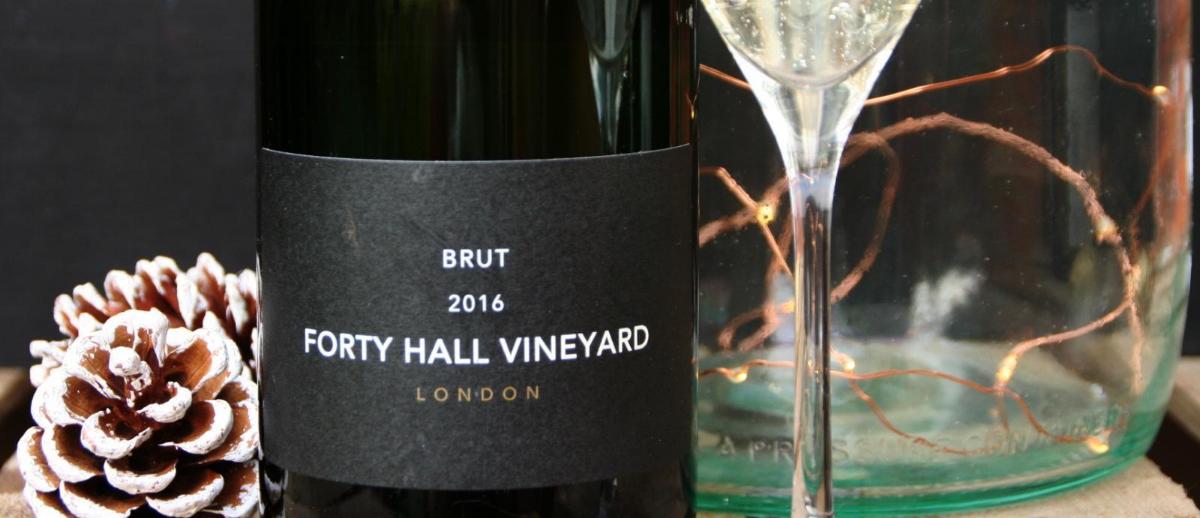 Made exclusively from the vineyard's North London grapes, using traditional champagne making techniques, FHV London Brut is wonderful example of how urban settings can make way for small scale alternative food systems. Certified organic, completely vegan, and hyper-local, all of Forty Hall Vineyard's wine tick our good food checklists, and will make for excellent festive cheers-ing and gifting.
Not all luxury and hedonism, this is a vineyard with strong roots in the community, and committed to its a better food system. The vineyard was set up and is run by volunteers andcreates health and well-being benefits trhough sessions run by a Horticultural Therapist for a wide range of local people. It also sits within the wider 170-acre organic, mixed farm and fast-growing local food hub, Forty Hall Farm, which is home to a variety of animals, a community orchard, forest garden, and a market garden, with seasonal products being sold locally.
Find all the info on where to get your hands on all of Forty Hall Vineyard's wines here – we'd especially recommend a trip to the Forty Hall Farm Shop, where you can also find farm fresh produce and other locally produced goods, including preserves from our Urban Food Heroes, Fruit Magpie.
---
Interested in hearing more about our Urban Food Heroes, the most exciting enterprises growing, cooking, making and saving good food sustainably across London? Get the 2018 list here.
---