SUGAR SMART Tooth Fairies confront Coke with a call for change
Healthy food advocates dressed in tooth fairy outfits and SUGAR SMART t-shirts descended on the O2 Arena Saturday 9th December to deliver free toothbrushes to families and an Open Letter to Coca-Cola's marketing lead, asking the company to clean up its irresponsible Christmas promotional campaign.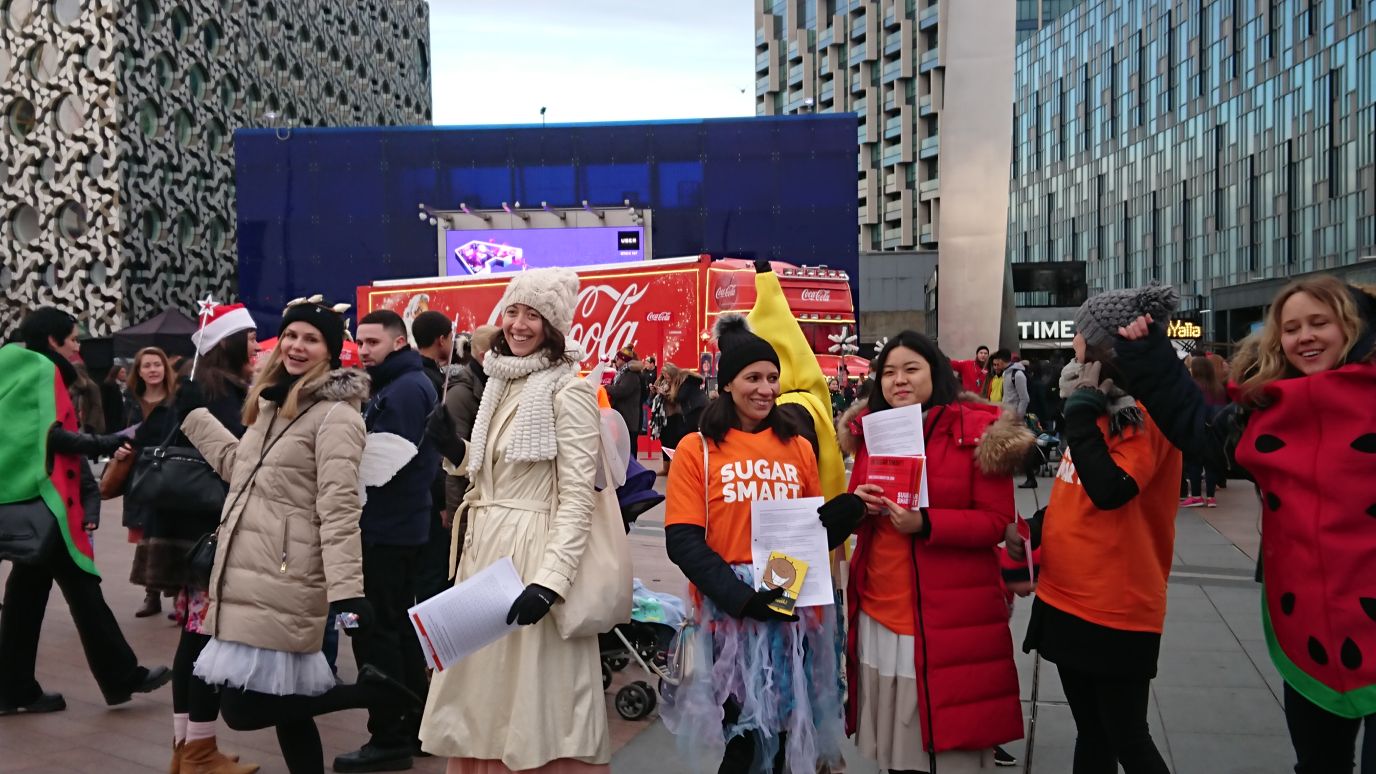 Campaigners and local supporters from SUGAR SMART and the Children's Food Campaign met with Paul Gordon, Coke's Vice President of Sales & Marketing, to deliver an open letter asking the company to cease promoting free sugary drinks, particularly to children and young people. The group also delivered a letter to AEG, the company behind the O2 Arena in Greenwich who hosted the Coke truck, asking them to set limits to how the brand promotes its sugary drinks in the future.
In November 2017, Sustain, the charity behind the SUGAR SMART and Children's Food Campaigns, sent the open letter to Coca-Cola Great Britain signed by health advocates and public leaders from 28 cities asking the company to clean up its act and cease handing out its signature sugary cola for free to the public, especially to children and young people.
The letter generated so much interest that Public Health England issued a directive to local authorities to resist proposals to host the Coke Truck tour and similar corporate promotions of unhealthy food and drink on public land in the future. Duncan Selbie, chief executive of PHE, has criticised the soft drink giant's annual PR stunt, adding:
Big-name brands touring the country at Christmas to advertise their most sugary products to children and boost sales does nothing to help families make healthy choices and wider efforts to combat childhood obesity and rotten teeth.
The Coke Truck started its 2017 tour in Glasgow, which has some of the highest childhood tooth decay rates in the UK. It was met there by protests, that have also been seen in Bournemouth and Leyton, and most recently Greenwich.
Coke's stop at the O2 Arena in Greenwich coincided with the Jingle Bell Ball at the venue, which featured some of the biggest pop stars and attracted thousands of young people from around the country. Vera Zakharov, SUGAR SMART Campaign Officer, said:
In light of the UK's childhood obesity crisis, we urge Coca-Cola to clean up its marketing strategy and stop tempting children and young people with free sugary drinks by only handing out water and sugar-free options. We also ask Coke to request parental permission to promote freebies to any young person below the age of 16.
Such a move would fall in line with the UK Code of Broadcast Advertising Code banning junk food ads during programmes aimed at audiences below the age of 16.
A recent report from the Centre for Longitudinal Studies at University College London report showed that over 1/3 of UK teenagers are now overweight, 20% of whom are obese. While Coca-Cola cites its policy to seek parents' permission before handing free drinks to young children, no such policy exists for young people 12 and older.
SUGAR SMART is a campaign of Sustain and Jamie Oliver. It is the feature campaign of the Sustainable Food Cities network until mid-2018.
Sustain annual conference - 8 December

Book now
Published 12 Dec 2017
Sugar Smart UK: Want your local area to become Sugar Smart?
Event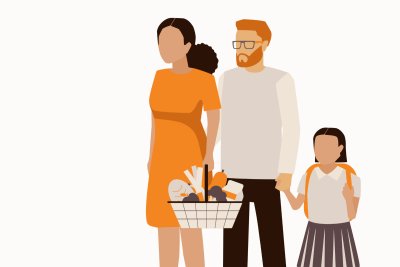 Sustain annual conference - 8 December
Support our campaign
Your donation will help communities and organisations to take action to reduce the sugar we all consume.