Record year for ethical spending in the UK
This year the UK will have spent more money on ethical products than ever before. According to the Ethical Consumer Report the UK now spends £81.3 billion a year on ethical goods and services - up 3.2% from the previous year.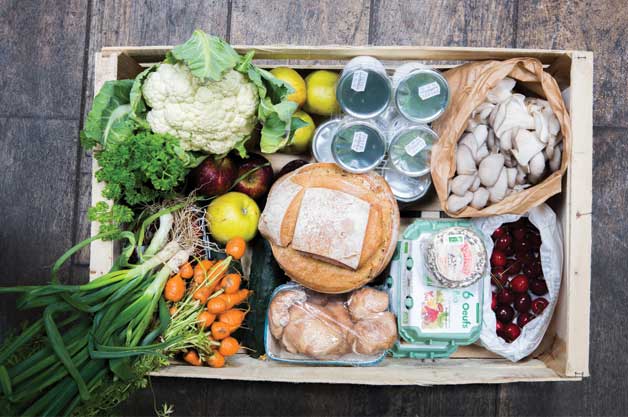 Amongst the findings of the Ethical Consumer magazine's annual report is the rise in Sustainable Fish sales. In 2016 sales grew by nearly 37% to £694 million - up from just £121 million in 2010. 12% of global marine wild catch is now certified by the MSC Fisheries Standard. This reflects the achievements made by Sustain's Sustainable Fish Cities which works with towns and cities to encourage caterers to buy, serve and promote only sustainable fish.
The report also found that despite rising inflation almost a quarter of respondents to a YouGov survey said that they had bought products in the previous year specifically because of their ethical reputation. Ethical food and drink now accounts for £397 of annual spending per household. In 2006 ethical food spending was less than half this amount at just £186 per household, per year.

Another key trend is the rise in those opting for a plant-based diet. 57% of the respondents to the survey said they had changed their diet because of environmental / animal welfare concerns. Between 2016 - 2017 there was a 30% increase in vegetarianism and a 104% increase in veganism for environmental reasons.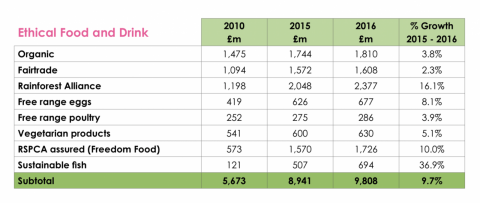 The Ethical Consumer Report 2017 is written in collaboration with Tridos who market themselves as an ethical bank.
---
20/12/2017
Sustainable Fish Cities
SHARE
---
Sustainable Fish Cities: A campaign to protect precious marine environments and fishing livelihoods, and call for fish to be bought from sustainable sources. We want to show what can be done if people and organisations make a concerted effort to change their buying habits.