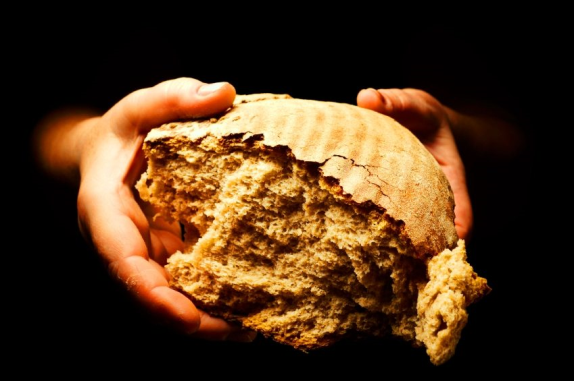 From 'let them eat cake' (well, brioche…) to flower power kids of the '60s protesting against white 'Wonder Bread', bread and industrial loaves have long been associated with revolutions. Soul vs power. Love vs war. Personal vs industrial.
Organised by pop-up dining food anthropologists Produkt and hosted by GAIL's, the evening (7-10.30pm) features an international, bread-centric supper, interspersed with short talks from:
Food anthropologist and Produkt co-founder Katrina Kollegaeva
Baker and food writer Dan Lepard
GAIL's co-founder Tom Molnar
Real Bread Campaign coordinator, Chris Young
Each will cover the transformational quality of making and eating bread in their respective countries and cultures, from the Levant to Australia, California to Eastern Europe and England.
Menu
A Produkt dinner is "the journey from raw ingredient to end product. For each event we create a meal with that ingredient as its soul and invite people who've devoted their lives to making or writing about that food to give short talks."
A welcome cocktail based on home-made kvass, with nibbles
Buterbrody open rye sandwiches with dill and juniper home-cured salmon, fermented lardo with pink peppercorns
French dark sourdough 'boats' with pickled vegetables
Pozarskaya cutlets, a 19th century Russian recipe made with breaded, free-range chicken/veal
Chocolate 'spuds' (dark, boozy truffles, made with currant and sour cherry sourdough crumb)
[This is a guideline. The actual menu will be finalised a few days before the event]