Healthy Holidays programme is to support providers across Leeds – and beyond.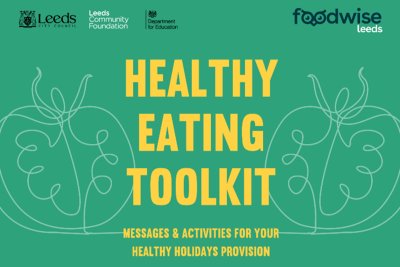 Leeds Healthy Eating Toolkit. Credit: FoodWise Leeds
FoodWise Leeds has released a new Healthy Eating Toolkit for the summer. This follows a successful 'Healthy Holidays Spring Toolkit' for Easter provision earlier this year. Different approaches were piloted for supporting providers to embed healthy eating messages and activities into their provision.
A local Healthy Holidays Provider says: "It was so helpful to have the toolkit to hand over Easter, there are so many ideas in there. We were able to take inspiration and make the activities suit our own provision and families. It also helped us to upskill our staff members with the advice on relevant healthy eating training."
This latest version of the toolkit includes:
Tips for quick food conversation starters with children and young people.
Ideas on how to integrate healthy eating messages and activities into daily provision.
Suggested ways to provide healthy eating information/activities to family members and carers.
Summer Competition! 50 vouchers to be won by Leeds Healthy Holidays children and young people.
Examples from 8 different Leeds providers, across third sector organisations, local schools and council community hubs, celebrating their own healthy eating activities.
The toolkit has been circulated digitally to providers across Leeds and is accessible to others via the FoodWise website.
FoodWise will also be running a social media campaign over the summer to celebrate examples of healthy eating activities from Leeds providers.
FoodWise Leeds has been running the Healthy Holidays Plus programme since October 2021. In collaboration with key partners, the programme supports Leeds providers to embed healthy eating messages and activities across all future Healthy Holidays provision. Healthy Holidays Leeds has been running since 2018, providing nutritious food and engaging activities to primary and secondary aged children who are eligible for free school meals.

Download the Healthy Eating Toolkit
Sustain annual conference - 8 December

Book now
Published 2 Aug 2022
Sustainable Food Places: The Sustainable Food Places Network helps people and places share challenges, explore practical solutions and develop best practice on key food issues, so if you are working to drive positive food change or are interested in developing a programme, please do get in touch.
Event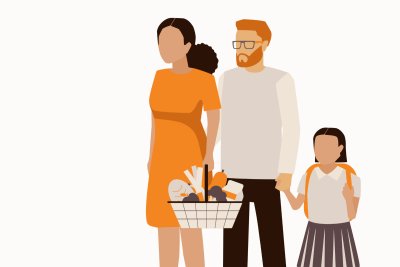 Sustain annual conference - 8 December
Support our charity
Donate to enhance the health and welfare of people, animals and the planet.