Nudged into a healthy supermarket shop
New supermarket opens in London which uses behavioural economic techniques to nudge people into buying healthier food.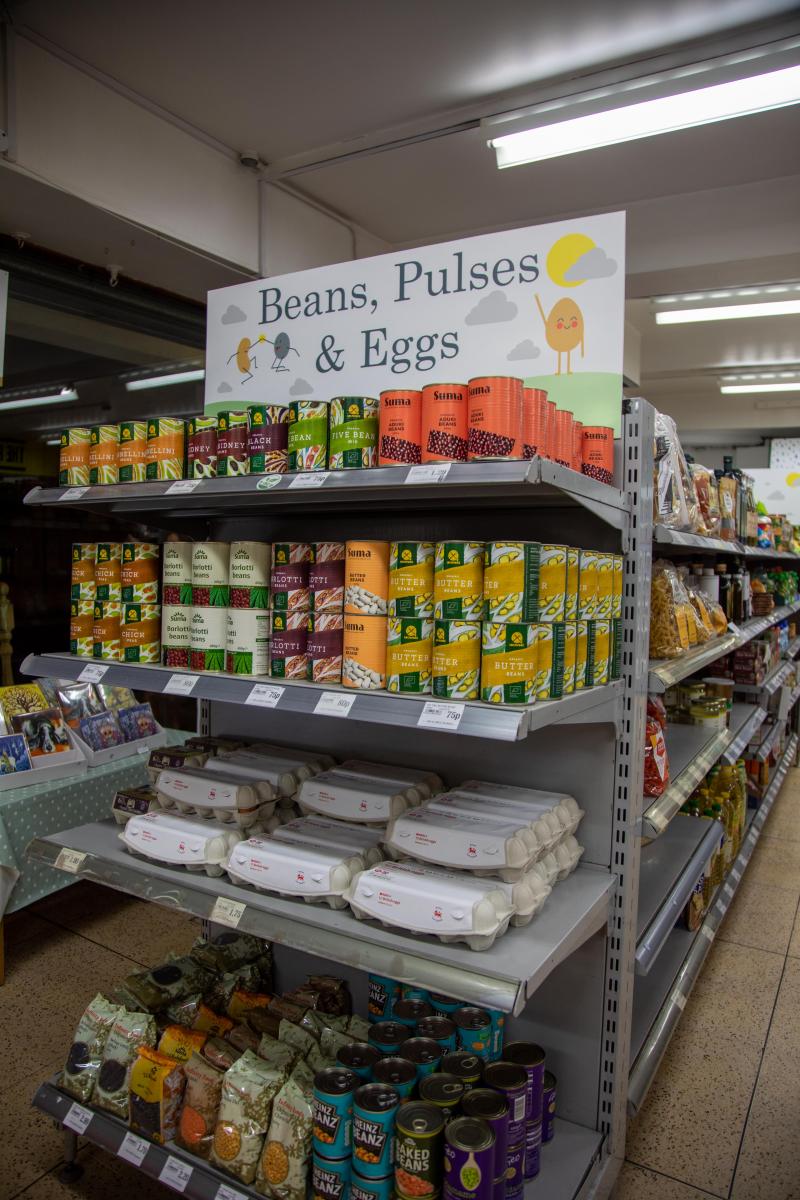 Inside the Nudge supermarket. Photo credit: RSPH
The Royal Society for Public Health (RSPH), who are a member of the Sustain alliance, are behind a new supermarket called 'Nudge'. It's a pop-up at the People's Supermarket in Holburn, London and has been designed by public health experts to improve shopping habits.

The shop gives greater visibility to healthy foods and uses cartoon characters to promote fruit and vegetables. The RSPH accompanied the launch of Nudge with a report: 'Health on the Shelf' which demonstrates how changing the layout of a store can encourage shoppers to buy healthier foods.

Research for the report discovered that 15% of people believe supermarkets cause them to 'go off track' in their efforts to lose weight and more than one in three claim they impulse-buy unhealthy food and drinks because supermarkets put them on special offer.
Recommendations from Health on the Shelf report
Retailers
To adopt a set of key principles to apply to all major supermarket retailers, to include:
Layout: Greater allocation of shelf space to healthier products, based on the Government's EatWell guide
Pricing: Use cartoon characters on healthy products such as fruit and vegetables; introduce a healthy rewards scheme
Shopper experience: Supermarkets to introduce cookery demonstrations on how to use ingredients and provide recipe cards and advice
Government
Business rate reductions for supermarkets and retailers who take health seriously by adopting key principles
Explore introducing a healthy rating scheme, similar to the FSA's Food Hygiene Rating Scheme 'scores on the doors', based on the proportion of healthy and unhealthy products stocked
Sustain annual conference - 8 December

Book now
Published 11 Aug 2019
Better Food Britain: We want everyone to be able to enjoy food that is good for our health, produced in a way that supports good livelihoods, reduced waste and greenhouse gas emissions, high animal welfare and restoration of nature. Find out how.
Event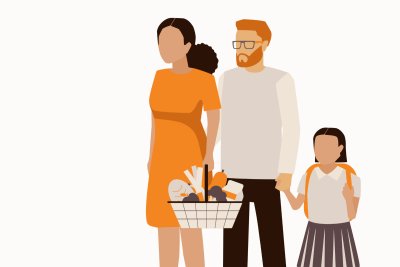 Sustain annual conference - 8 December
Support our campaign
Your donation will help our work in fighting for a better food Britain following Brexit.