Organic Veg Boxes sales in London grow 23% in a month
The capital's organic box schemes, part of a national network of Better Food Traders, have seen a dramatic increase in membership since the COVID 19 pandemic hit.
Growing Communities veg box, Helena Smith
Even though many were at capacity, they have managed to accommodate nearly 1000 new families with Sutton Community Farm managing an increase of 53%.
The number of organic fruit and veg boxes that serve the captial, who now come under the
Better Food Traders
umbrella pioneered by Hackney-based Growing Communities, have been steadily growing over the last 20 years. Over this time they have built strong relationships with farmers, with whom they crop plan, share risk and agree a fair price. This model has shown its strength during current uncertainty, as they continued to provide a reliable, steady source of fruit and veg direct to families as the pandemic hit.
New customers benefited from a reliable weekly source of organic fruit and veg while many supermarket shelves were empty, as they struggled to adapt to changes brought about by lockdown measures. A new member of Local Greens, in Lambeth explained: "I was encouraged to look for an alternative source during the covid 19 crisis when the stores had shortages." She added "I particularly like the Local Greens collection scheme because I will be able to continue using the service when I am no longer working from home."
While the increase in demand is welcomed, this has meant that those running the box schemes had to quickly adapt to this growth, including funding new premises and staff, while also adapting to health and hygiene measures. Further growth is going to be accommodated but this will be done gradually to ensure safe and stable growth for these social enterprises, so potential customers are being asked to join their waiting lists.
Natasha Soares of Better Food Traders commented "It's great that our Better Food Traders have grown in these first transformative weeks of the Covid 19 crisis, and that the importance of our food supply chain workers has been recognised, but to ensure that the food on our plates can continue to align with the values we hold dear, we need citizens to commit as we enter the longer haul."
The Better Food Traders network, who collected the data and support a growing network of organic box schemes who sign up to a wider set of ethical principles, has been able to support and reach out to these boxes and will be gathering evidence about the resilience of the sector.
*Currently the Veg boxes are collected from local points rather than delivered to doorsteps.
Better Food Traders makes it easier for people to buy food that is good for the planet and people. Currently there are 10 accredited members across the UK, with numbers set to grow. Find your local scheme.
Published 30 Apr 2020
Jellied Eel: With more than 50,000 readers, The Jellied Eel is the magazine for ethical eating in the capital. Published by Sustain's London Food Link to celebrate the best of London's local larder, each issue showcases the people and projects helping to put good food on the table. Annual subscription starts from less than £2 a month.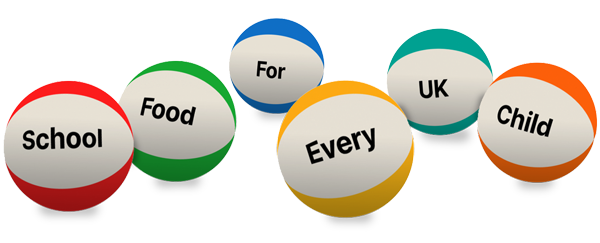 Ask your MP to end the school food postcode lottery now
Support our charity
Donate to enhance the health and welfare of people, animals and the planet.