Pass it on: Share your good food experience
Would you like to help new food enterprises thrive whilst they support people and planet? Do you have experience of setting up your own business or enterprising activity? From packaging to preserving and food safety to fruit and veg, whatever your experience we are interested to hear from you.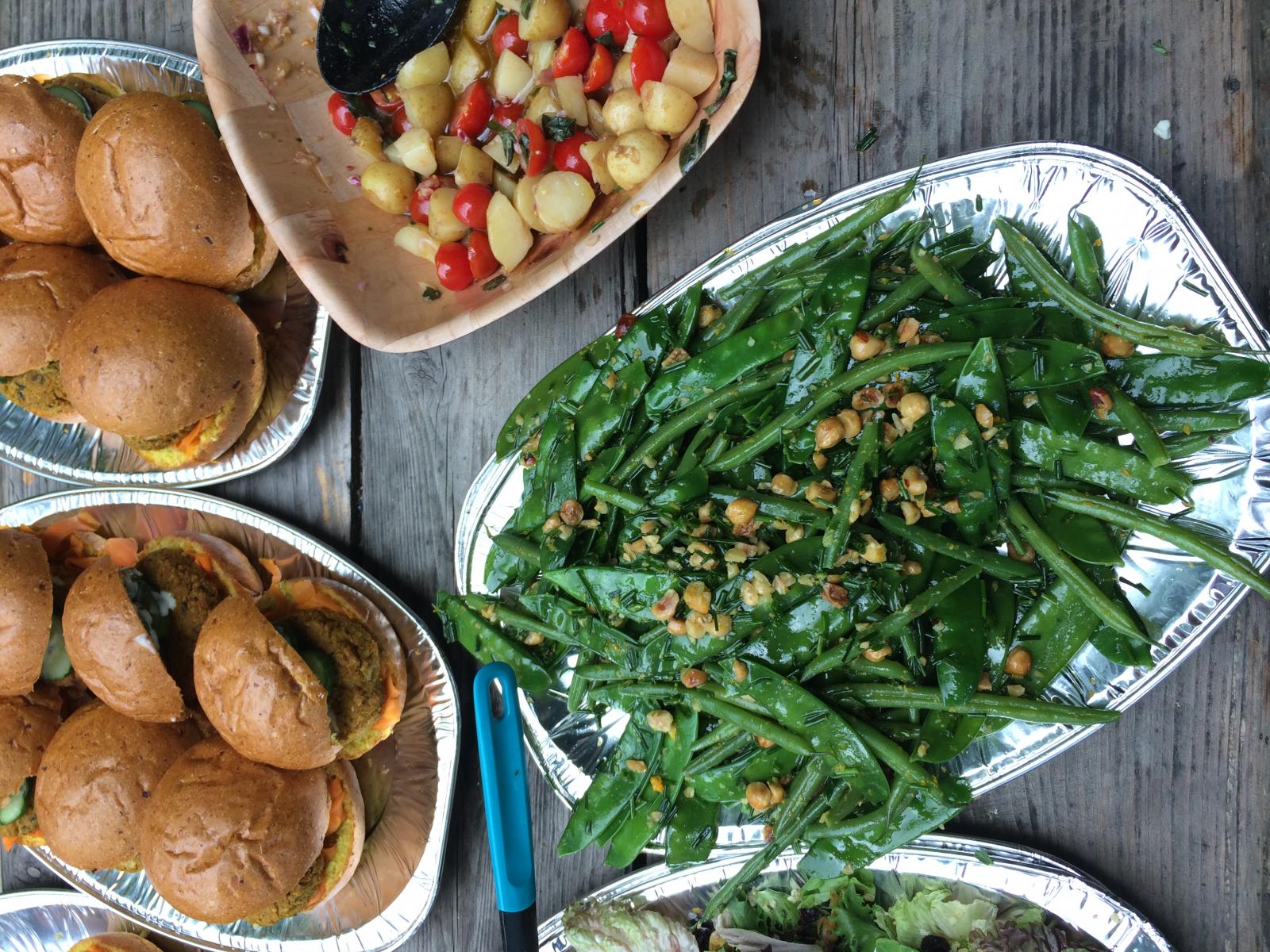 Voodoo Burgers: Feeding the City participants 2018
Sustain and London Food Link are looking people with experience in the good food sector to offer advice and support for new start-ups across the UK. We currently have two great opportunities:
Feeding the City Food Advisors. The Impact Hub King's Cross are running this nationwide programme to support people with big ideas to solve food and farming problems in our growing cities. We are looking for Food Advisors to offer one-off advice to the teams in response to specific challenges they face.
London Food Link Volunteer Mentors. London Food Link, part of Sustain, is building on its good food network in London by piloting a 'Pass it On' mentoring scheme and is looking for people willing to 'pass on' the support and advice they have received, through becoming a volunteer mentor.
To apply visit our Roots to Work page. The deadline for our first round of applications is Monday 29th April 2019.
Sheep farmer. Credit: Cottonbro | Pexels
Published 17 Apr 2019
London Food Link: This is the umbrella for all of Sustain's initiatives in London. Our work includes helping to influence local government policy, hands-on food growing training, running sessions for public sector caterers, creating guidance for independent eateries and food producers, public awareness campaigns, and joining the dots between people around specific food issues. The LFL supporter network is open to everyone who grows, produces, teaches, peddles, promotes and simply enjoys good food in the capital.
Support our work
Your donation will help support community food initiatives and enterprises to thrive as part of a more sustainable food system.