Coronavirus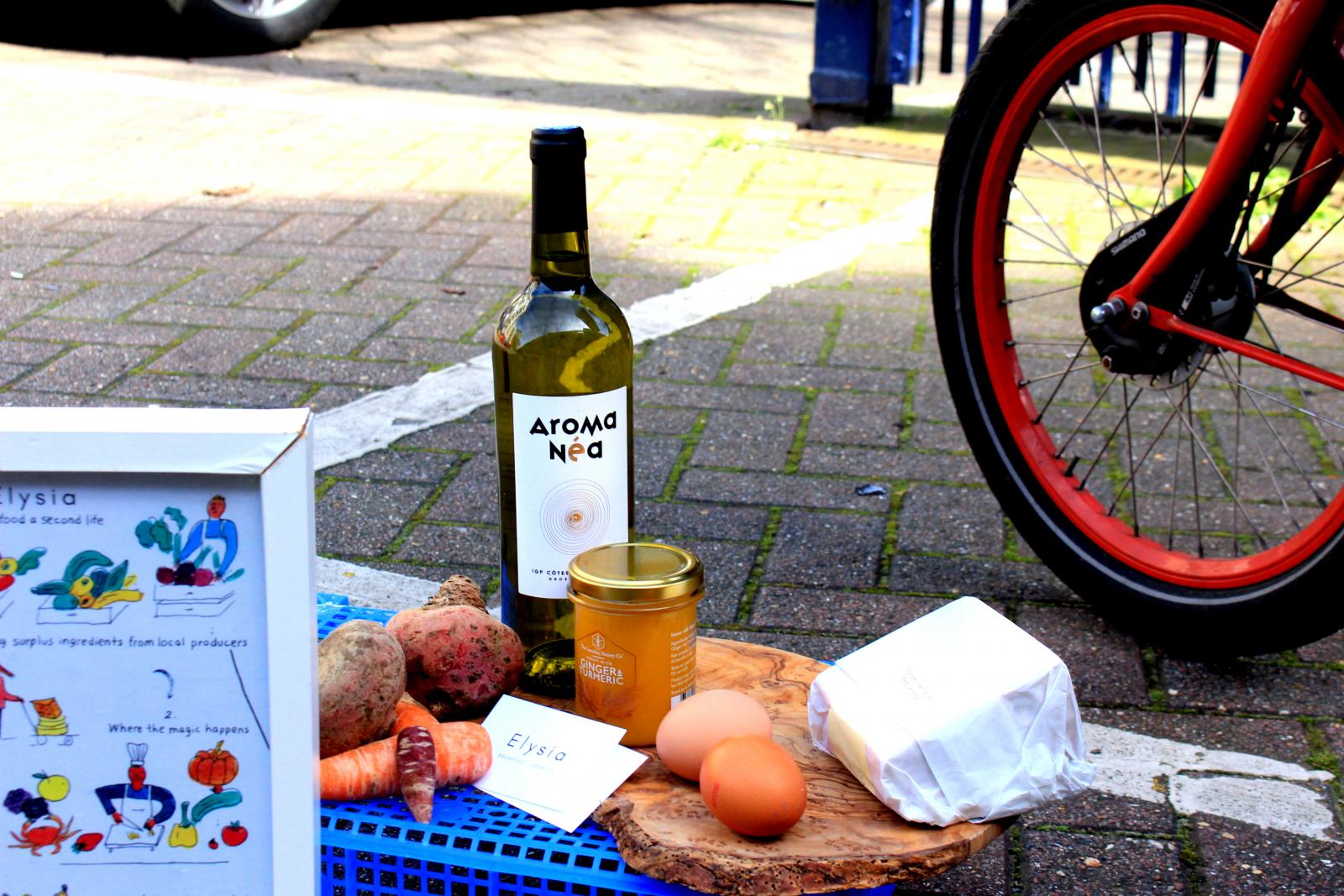 At these unprecedented times we are working to support London's good food businesses and organisations as they respond to the Coronovirus crisis and the implications on our food supply and food scene.
Here we have a round of up some of the local London responses and guidance that you might be interested to learn from:
If you have adapted or would like some advice or support, please complete our survey.
---
Good Food enterprises: adapting business models
Many Good Food enterprises have adapted to delivering their products. This has been done a few different ways including using online tools and adapting their own websites, or simple forms and email inboxes.
Not running an enterprise but want to support one? Check out this blog from Jellied Eel on 6 ways to support good food businesses during Covid-19.
Here are a few more examples:
Cookery schools
Made in Hackney: one of the first to step up in and change their enterprise to create and deliver meals on wheels to vulnerable people. They have not only raised £63,000 through crowfunder to do so but also created a film to show how (see below).
Bread N Butter: providing free nutritious meals to vulnerable and isolated residents in Barnet and Enfield, using redistributed food from the Felix project and others.
Be Enriched and Brixton People's Kitchen have joined forces to deliver emergency food boxes, producing home cooked meals in collaboration with Lambeth and Wandsworth Councils. They are working with mutual aid groups, are fundraising online, and have repurposed funds from their existing funders.
Spitalfields City Farm are conducting online cooking sessions and sending out ingredient parcels to local families so they can cook along with the video as part of their Farm to Fork sessions. Videos are on Facebook Live and will stay available online if you aren't able to make the live session.
Caterers
Elysia are using Myshopify to create an online store, selling groceries and ready meals within zones 1&2.
Seven Cherries have adapted their own website to contain an order form for deliveries. They have also created a great scheme #YumPlusOne, where they donate a meal to a vulnerable person along with your order.
Wild by Tart are using a simple form on their website to order one of their curated recipe boxes.
Shops and Bakeries
Chalk Hills Bakery: used the webtool www.GoodEats.io to set up their online shop for deliveries of bread, dairy and groceries.
Today Bread: offering deliveries to local postcodes of their bread and a few other items, using Square Up.
The Butchery: offering no contact home delivery to various postcodes
Many package free shops and buying groups continue to operate – including Naked Larder, Get Loose and Cups and Jars, with addition measures to ensure safety and social distancing.
Spare a thought for local cheese makers or dairies (see our Meat and Dairy Around Town lockdown special for dairies in London you can shop with)
Growers and Wholesalers
Restaurants and Cafes
The Hornbeam Café/ Gleaners Café has now changed community food distribution centre providing freshly cooked nutritious ready meals on a pay as you feel basis.
The Castle Climbing Centre has turned into a 'Castle Food Service', providing 500 home cooked meals every week. They are also fundraising to cover the costs for the new project
Well Kneaded are among many wo have switched to online platform sales platform to give people access to their amazing sourdough pizzas.
Pidgin – a sit-down high-end restaurant – are continuing to serve their amazing dishes through a direct order and collection scheme.
Guidance and useful links
If you are thinking of switching to online platform and delivery models check out this handy list, designed specifically for small food enterprises and producers.
Businesses can now operate as takeaway or delivery without the usual planning process. Find out more here.
Open Food Network: have software to allow businesses to create a shopfront to sell products for delivery and is particularly useful for markets or groups of producers although has also been used for other types of enterprises. They also have weekly webinar on 'how to run a food enterprise safely during the COVID19 outbreak': Wed at 16.30
Nationwide Caterers Association have issued guidelines about how to diversify food business amidst lockdown
Advice for businesses now operating as take-away, including new hygiene measures. Check out Croydon Councils helpful guidance. or City of London's advice for businesses
Enterprises championing local supply chains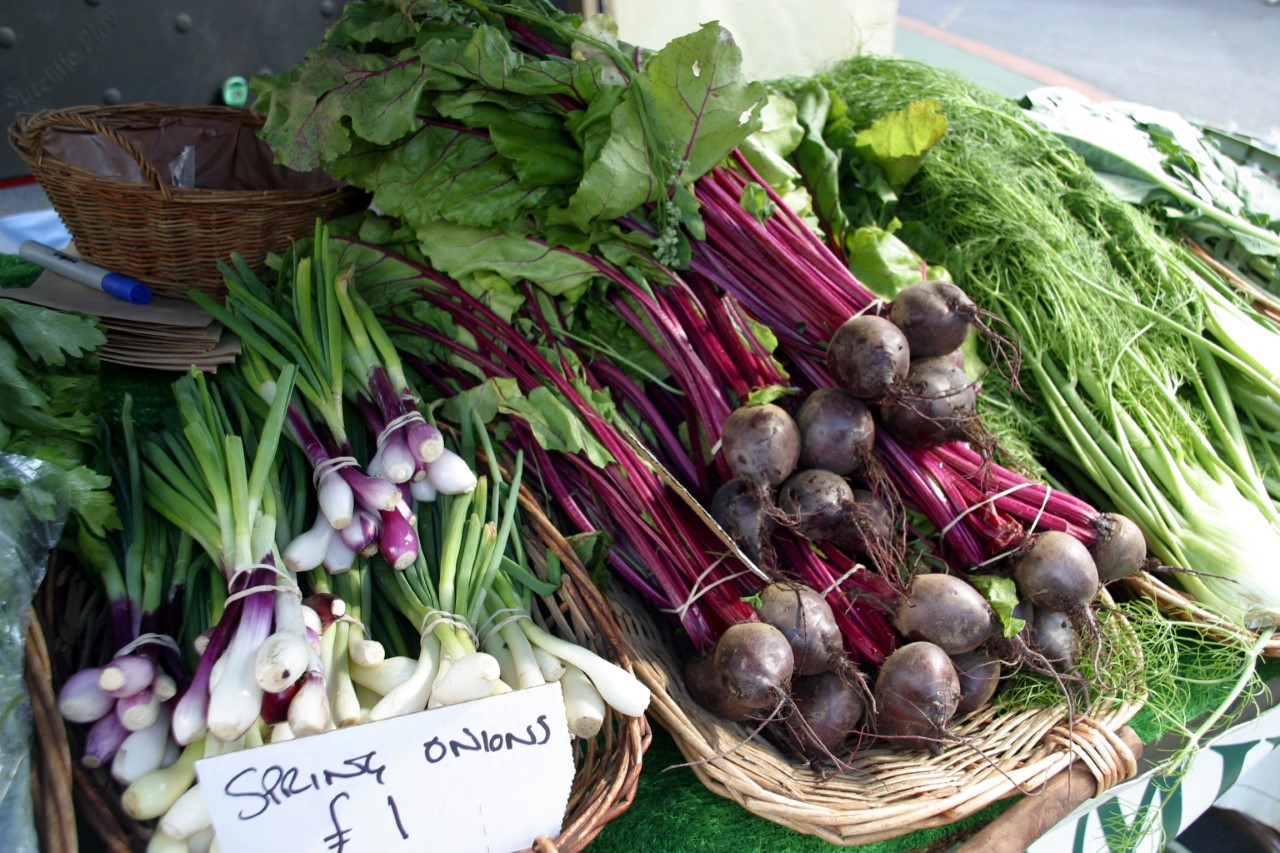 Credit: Cheryl Cohen London Farmers Markets
A number or retail outlets that support local farmers and short supply chains have shown how critical they are at this time, and how resilient they can be. Examples include:
Better Food Traders
This network of box schemes has seen unprecendeted growth and are now operating a waiting list. They are encouraging people to join and will prioritise those most in need. www.betterfoodtraders.org/
London Markets
Many independent London Markets have worked to keep their gates and these important supply chains open including
London Farmers Markets: who have been encouraging social distancing and enlisted extra stewards to help
Growing Communities' Farmers Markets who have been encouraging pre-orders.
Some markets on council land have closed but since re-opened now adequate measures are in place
Guidance and useful links
Check out Sustain's Supporting Food Markets page for information
Better Food Traders are also putting together guidance for box schemes.
Supporting those most in need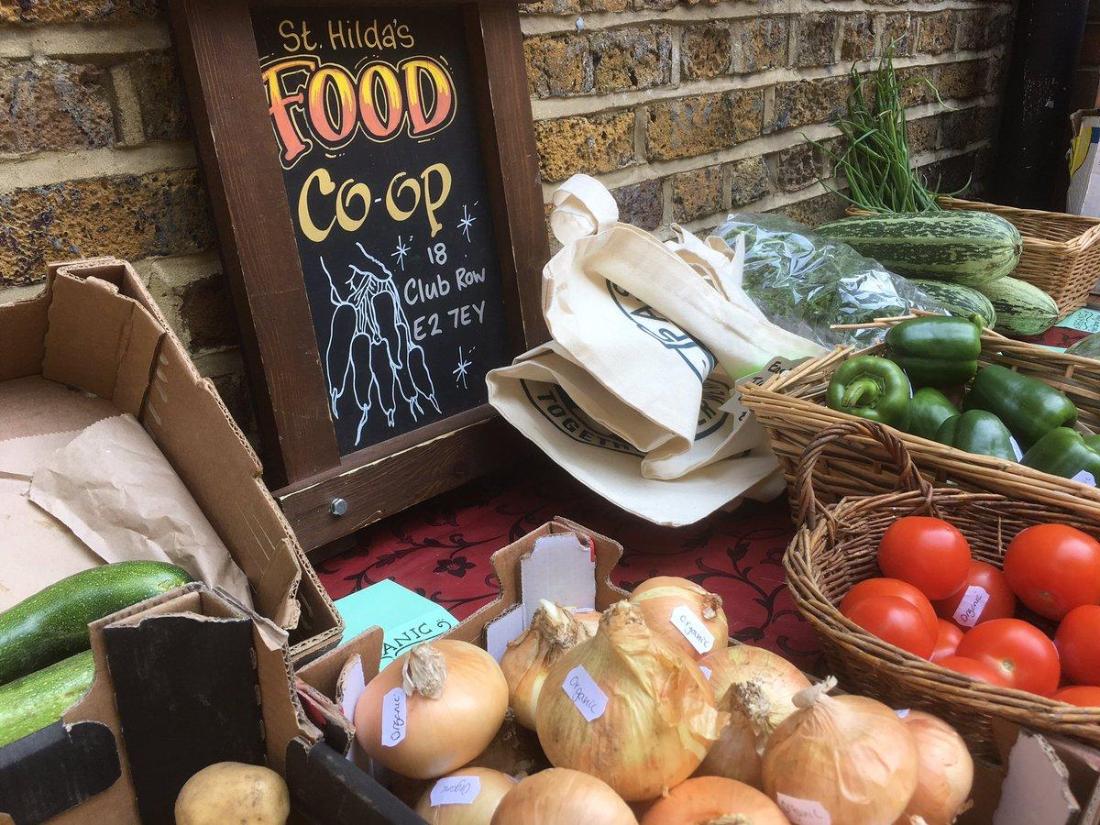 St Hilda's Food Coop
Many organisations, including enterprises have stepped in or ramped up their services to support those most in need – including the medically vulnerable, older people, those experiencing food poverty and NHS workers
Food redistribution
City Harvest, Fareshare and the Felix project have joined forces to create a network of local hubs from which to redistribute food surplus.
Meals and meal kits for vulnerable people
Made in Hackney were one of the first to step in and change their enterprise to create and deliver healthy nutritious meals to vulnerable people. They have created a film to show how (see below).
Supporting the NHS
Many have adapted to support NHS workers including www.mealsforthenhs.com who are raising much needed funds, and more local responses such as our favs at Club Mexicana who are using funds raised from sales of NHS clothes, to fund meals for NHS staff.
Guidance
Funding Information
Check out London Food Link funding information page
Visit Sustain's Coronavirus funding page with further information about how we are communicating with funders as well as information on some of the key funders.
How you can support
Read Sustain's Blogs on:
Five ways to support our farmers