The London cocktail bars championing zero waste mixology
Waste in the food and drink industry is steering mixology in a new direction. Huria Mahiou explores the bars in London who are incorporating sustainable and no waste philosophies into their culture and on to their menus.
Just as restaurants are waking up to the issue of waste, transforming surplus food and scraps destined for the trash into delicious meals, a similar transformation is occurring in London's cocktail bar scene. Led by environmentally-conscious bars and bartenders, the industry is getting creative with food waste to create tasty cocktails using up by-products. Everything from producing cordials from citrus rinds, infusing rum with avocado pits and pineapple husks to making a simple almond syrup (orgeat) from discarded almond croissants.
Closed-Loop Cocktails
Such inventiveness is one of the most prolific ways in which Ryan Chetiyawardana - the award-winning bartender behind the recently opened Lyaness at Sea Containers on the South Bank (as well as the now closed Dandelyan and White Lyan) set out to change the game within the London bar scene when he opened White Lyan in Hoxton in 2013. Armed with an innovative approach and a fun method of delivery, Ryan and his team introduced London bar drinkers to a new cocktail in town - the "closed-loop cocktail" or low-waste cocktail.
Directly challenging traditional cocktail-making from its techniques and processes right down to the ingredients used, White Lyan avoided using perishable ingredients - so no fresh fruit nor ice. Plastic straws were banned. There were no branded spirits or mixers, just fridges and freezers containing pre-bottled drinks. Gone were the lengthy wait times to be served a cocktail at the bar, as a bartender would simply pour a cocktail from a pre-batched bottle. And instead of relying on citrus fruits - that have a large carbon footprint and generate a huge amount of bar waste , Ryan and his team used alternatives like vinegars, distillates, shrubs and cordials to sour the drinks. The bar managed to reduce bar waste so that the only thing they actually threw away were bottle caps and some of the plastic packaging around things like napkins.
A lot has changed since the days of White Lyan, which was present during a time when there was a lot of resistance to sustainability within the bar industry. "It's gone from being something that was seen as almost incompatible with the world of food and drink to now seeing lots of people having taken on those ideas - that has been the most exciting thing for us," Ryan, also known as Mr Lyan, said, "When I first started looking at closed-loop cocktails, it was about how could you take something and use an ingredient in a complete way or how could you use something that was previously a by-product of another stream and use it up entirely. We can still have these wonderful luxury things [cocktails] but it means that we don't need to also generate tonnes of waste."
Getting Wasted
The environmental impact of bars is huge - from plastic straws, paper napkins, discarded fresh fruit and herbs, to the carbon footprint of getting bottles from a distillery to the bar. According to waste reduction charity, WRAP (Waste and Resources Action Programme), bars and pubs in the UK produce 873,800 tonnes of waste each year, roughly 19% of the total food waste across the hospitality and food service sector. The cost of food and drinks waste for the average bar is £8,000 each year.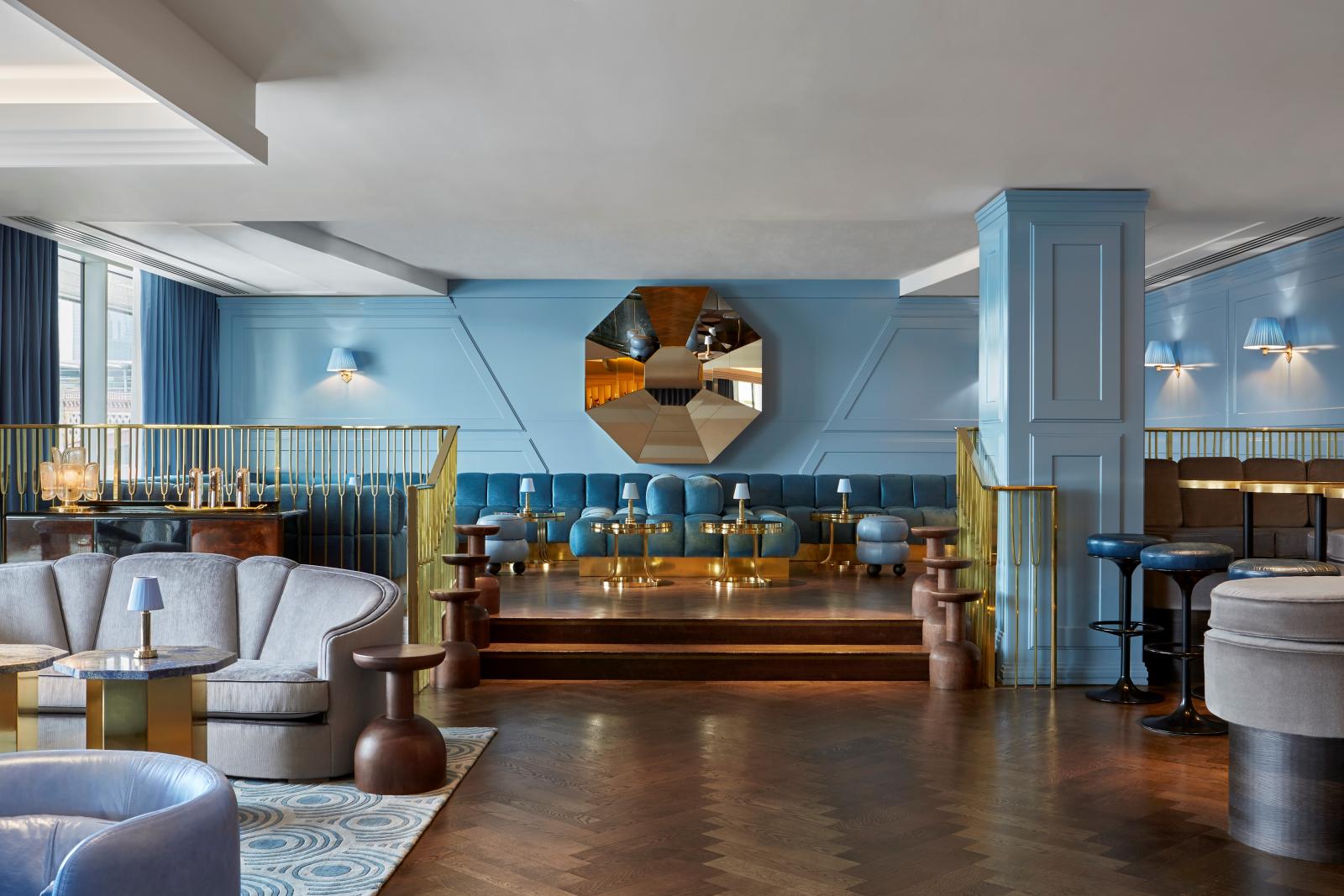 PICTURE: Lyaness at Sea Containers
Shaking it up
Some mainstream bars and restaurants in London have implemented small changes such as removing plastic straws and offering biodegradable alternatives, but it is the independent bars that are breaking the boundaries where sustainability is concerned.
At Nine Lives cocktail bar in Bermondsey, nothing is wasted, ingredients are chosen responsibly, and many of the fresh herbs found throughout the menu are grown in the bar's own backyard herb garden. Taking lemons as an example of how Nine Lives operates in a closed-loop way, the bar team use the skin, oil and juice of lemons in their cocktails, while the pith is redistilled to produce essential oils used in liqueurs and hand soap. The discards of the pith is composted, and that compost is then used to fertilise the herb garden. What's more, the furnishings and even the sound system at Nine Lives are all reclaimed.
Like restaurants, the area in which bars can have the biggest positive impact on the environment is by sourcing local, seasonal ingredients and by supporting producers and farmers. Ryan says,
"It's gone way beyond waste now we're looking at the things that happen both upstream and downstream from us"
The focus on sustainability has shifted at Ryan's venues, including his restaurant 'Cub'. "What's happening with the farmers that we buy from, the people that deliver our food, the people that help manufacture the food, and even our own team to make sure we are being conscious of their needs. Other issues to consider is are there any other businesses we can support, and what we can do to help the community more."
Bartender and cocktail expert Matt Whiley has also taken these factors into consideration when he created the now Hackney-based cocktail bar 'Scout'. With a "Live Off The Land" approach, Scout uses ingredients that are seasonal, foraged or sourced from the British Isles. The menu changes daily adapting to seasonal produce from foragers, farmers and growers alike. With a strong minimal waste ethic there's no lemon peel, no orange wedges, and a consciously unassuming cocktail menu. House ferments and beers also feature and to close the loop, leftovers from bar prep are used to create bar snacks.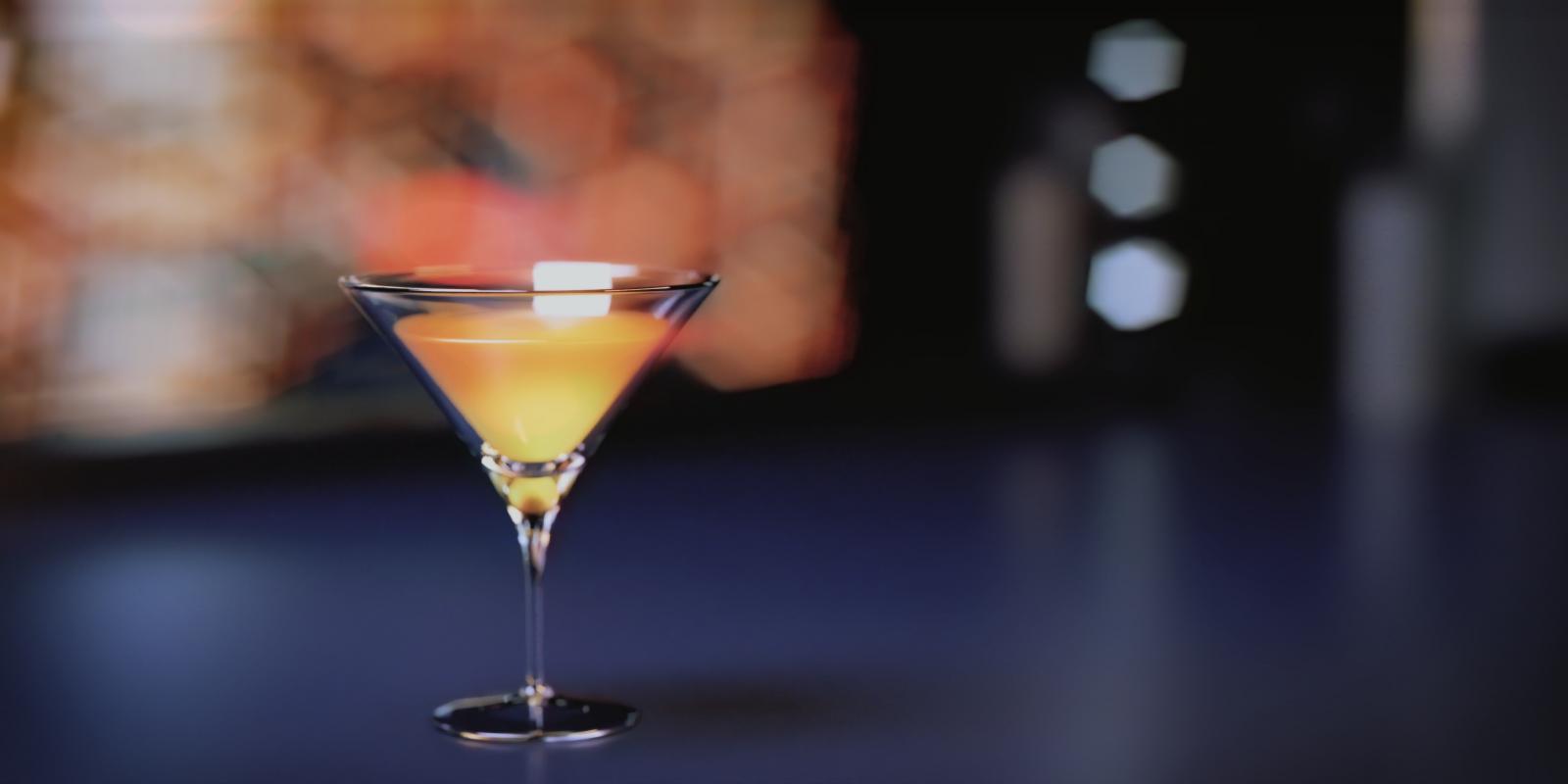 Don't be Abseinthe-Minded
The London cocktail bar scene has become world-renowned for its approach to sustainability thanks to the likes of Ryan Chetiyawardana and Matt Whiley whose progressive approach has led them to also become educators in the worldwide bar industry, spreading the ethos by setting up bars abroad in Amsterdam and Australia respectively.
London is at a great advantage, as bars worldwide look to the scene to help them in their own efforts to mitigate waste and adopt sustainable methods. While the onus is on London bars to take steps to be more environmentally-conscious, London cocktail citizens play a pivotal role in ensuring that change happens. Ryan explains,
"It's about asking questions. If you see something on the menu, ask where it came from"
"The more and more people start to ask those questions, the more venues will realise that it's important to the consumer. There doesn't need to be a massive assault or a boycott of things because that doesn't help things change in a pro-active way - but just simply asking the question and even if the venue don't know at first, they'll realise that it's important to their guests and it will start to do a shift in change."
---
www.scout.bar/scoutlondon @scoutldn
www.ninelivesbar.com @ninelivesbar
Tee-total? Check out alcohol-free nightlife options for grown-ups with Holly Holder
RELATED ARTICLES
NEWS