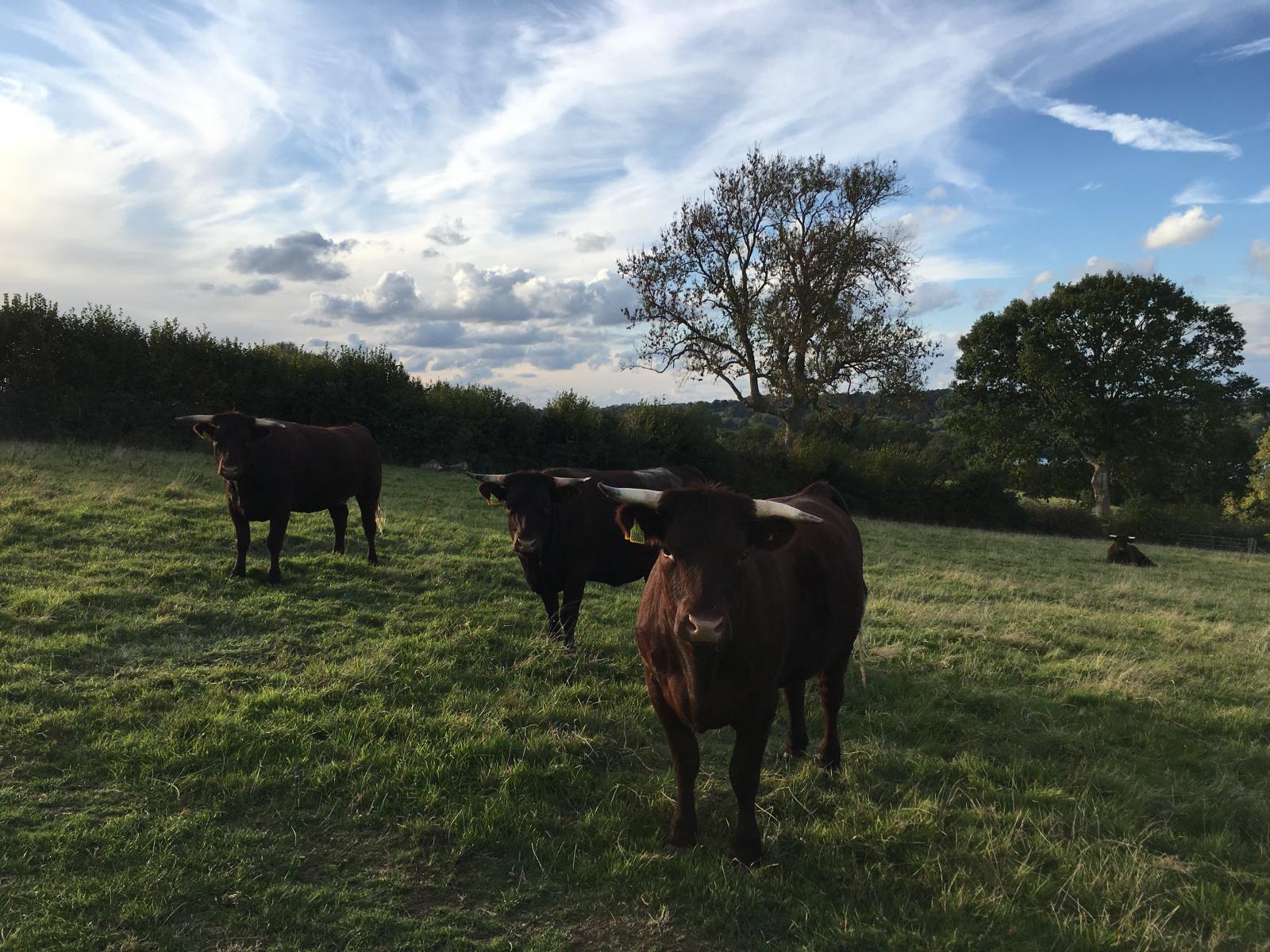 Credit: James Woodward
Sustain has been working with our members for a number of years to push for an agroecological future in the UK.
We define agroecology as that set out by the UN's Food and Agriculture Organisation (FAO) in the their 10 elements of agroecology.

The key agroecological farm system approaches we support include organic, pasture-fed, agroforestry, intercropping, and market gardening.
We promote diversity of farm types and sizes in the UK. This is essential if we are to achieve sustainable food production, good livelihoods in farming, opportunities for new entrants, giving communities more control over their food, and refinding our food provenance.
Much of the attention is focused on where money will go under the new farm support schemes - public money for public goods. Sustain supports the new Environmental Land Management (ELM) scheme and wants to see four elements:
schemes designed to deliver multiple public goods;
an organic farming scheme;
a whole farm scheme; and,
a climate and nature recovery scheme.
Specific ELM strands must work to boost agroforestry, pasture-fed livestock, horticulture, new entrants and succession planning. There is a strong case for front loading and/or capping payments to use the support wisely.
Here are some of the recent projects and campaigns Sustain has done to push for diversity and sustainability in farming:
With our members, we led on getting agroecology into the Agriculture Act 2020.
Being a leading voice for inclusion of agroecological farming systems in Environmental Land Managment (ELM) schemes.
Run four sessions at Oxford Real Farming Conference 2021 on agroecology in farming policy, supply chains working for agroecology, the future of the Climate and Nature Emergency Bill, and making trade fit for the future.
Involvement of agroecology practitioners and our members in consultations and events, including in development of our key policy asks set out in Beyond 2020: New farm policy.
Run two whole day sessions at the Oxford Real Farming Conference 2018, involving farmers and many others in discussions about post-Brexit farming and land-use policy. It also featured a one-hour Q&A session with then Defra Secretary of State Michael Gove.
Run a range of specialist seminars and events on the theory and practices of agroecology for farmers/growers, policy-makers and civil society.
Produced briefings, reports and news updates to engage farmers and many others in consultations and the rapidly developing farming policy process
Kept farmers and others informed on key developments that will affect farming policy and practices in the UK in the years to come.
Share
Get updates
Sustainable farming policy: Sustain encourages integration of sustainable food and farming into local, regional and national government policies.