Online Produce Show
20 Sep 2020 14:00 00:00
On Sunday 20th September our friends at Cordwainers Grow hosted our first ever Virtual Produce Show!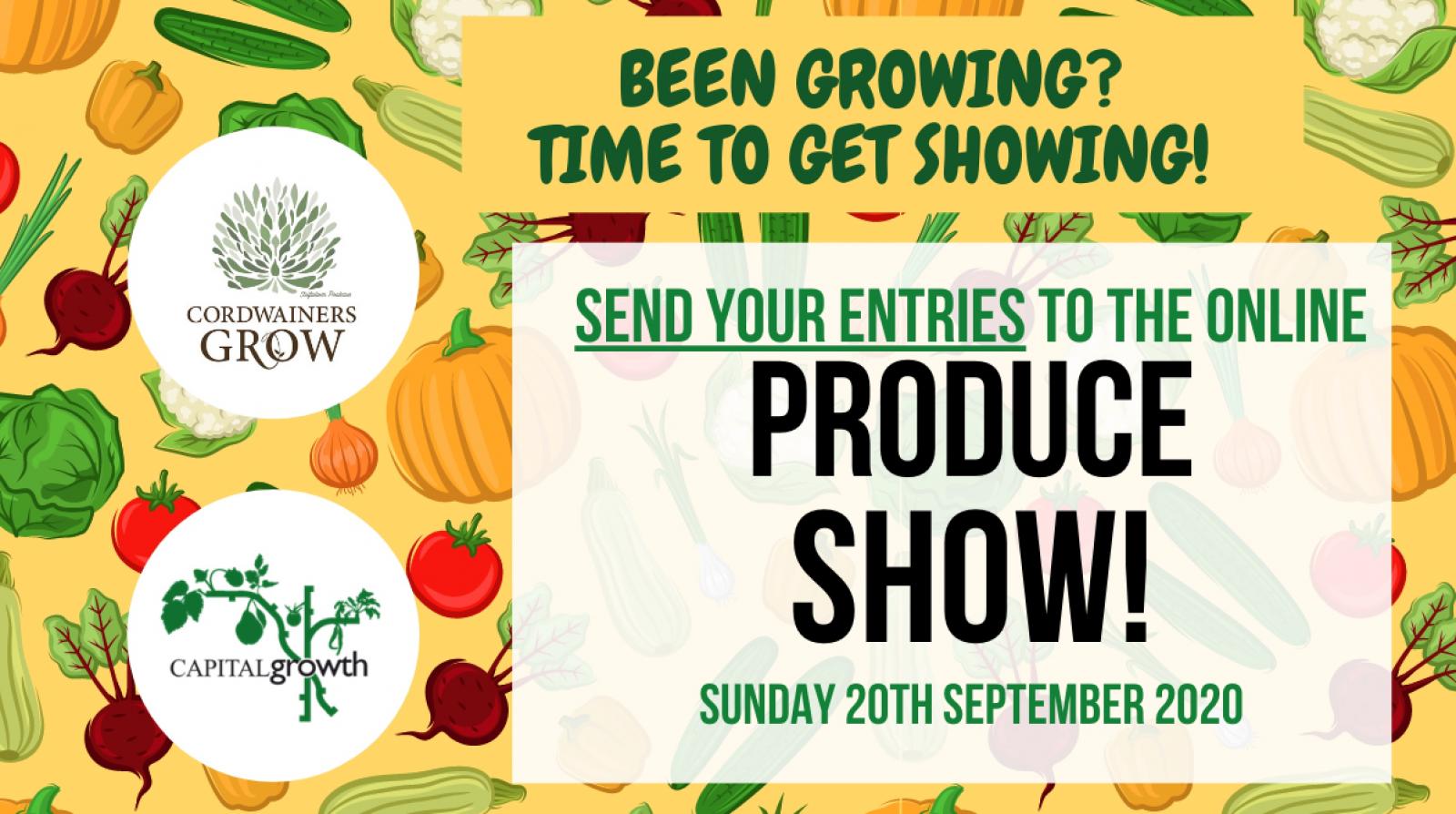 Credit: Cordwainer's Grow
Online Produce Show
Our fabulous hosts from Cordwainers Grow presented our first ever onlline produce show this year. They presented prizes to the winning entries, shared experiences of community gardens across London and live-streamed snail races in their garden in Victoria Park. The most fun we've had online in 6 months - well worth watching again - see link below.
You can also find all the entries at @CordwainersGrow instagram and twitter pages plus check out snail race videos #ProduceShow2020
Published 20 Sep 2020
Capital Growth: We believe everyone should have the opportunity to grow food as part of a healthy, resilient food system and we are working with our network of growers in London to make this happen.
Sustain summit
12 Oct 2022
The summit will consider meat and dairy production and consumption in the context of the climate and nature emergency, where inspiring work and opportunities exist, and the assumptions and underlying values about meat which have shaped our policy to date.
Support our work
Your donation will help communities grow more food in gardens across London.