The current cost of living crisis, driven by war, energy shortages and inflation, comes on top of a pre-existing poverty crisis in the UK. Before the pandemic, 22% of people were already living in poverty. Millions more Britons are expected to experience extreme hardship this year. Food aid colleagues are reporting huge surges in demand.
Accessing a healthy, sustainable diet is beyond the reach of too many.
Our conference will bring together a cross sector line up to discuss both short and long term policy solutions to the multiple issues in our food system.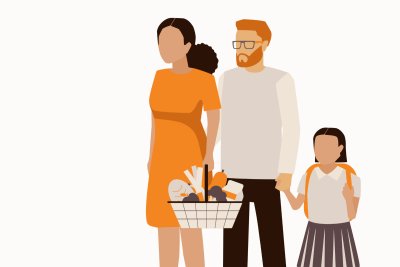 Sustain annual conference 2022. Credit: Sustain
With high levels of pre-existing poverty and a cost of living crisis driven by war, inflation, rising food prices and political uncertainty, our conference will provide an opportunity to discuss policy solutions.
What are the roles for politicians and government, but also civil society, retailers and the private sector to support people through what is set to be a very difficult winter? And what are the foundations we want to lay now that give us a solid base to build on for the future? We will welcome a cross-sector line up of speakers to explore these questions in detail.
Come and join us to surface your policy solutions. We hope to see you there!
Speakers include:
Professor Ha-Joon Chang, Economist and author of 'Edible Economics- A Hungry Economist Explains the World'
Sheila Dillon, food journalist and presenter of BBC Radio 4's The Food Programme
Daniel Zeichner, Labour MP for Cambridge and Shadow Minister for Food and Farming
Jo Gideon, Conservative MP for Stoke-on-Trent Central and Chair of the APPG on the National Food Strategy
Munira Wilson, Lib Dem MP for Twickenham and Lib Dem spokesperson for Education
Pete Wishart, SNP MP for Perth and North Perthshire and SNP spokesperson for Environment, Food and Rural Affairs
Shefalee Loth, Senior Researcher and Writer - Nutrition and Food, Which?
Shaun Spiers, Executive Director, Green Alliance
Kat Jenner, Director, Obesity Health Alliance
Sabine Goodwin, Coordinator, Independent Food Aid Network
Pete Ritchie, Nourish Scotland
Published 8 Dec 2022
Sustain: Sustain The alliance for better food and farming advocates food and agriculture policies and practices that enhance the health and welfare of people and animals, improve the working and living environment, enrich society and culture and promote equity.
Support our charity
Donate to enhance the health and welfare of people, animals and the planet.