Menu for change - meet the food heroes doing good in the capital
London is a hub for people doing good through food. The Urban Food Heroes award, launched by London Food Link and UnLtd, the foundation for social entrepreneurs, is shining a light on these inspiring people.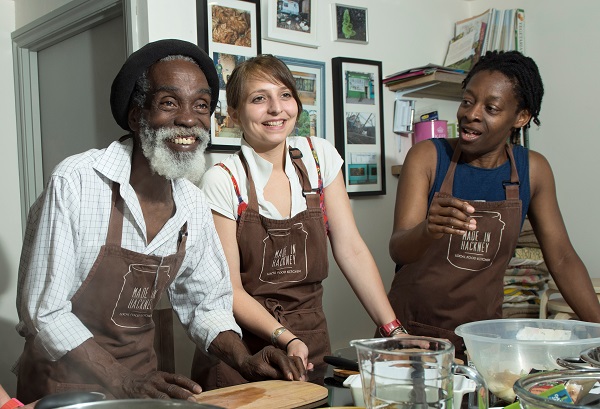 Photo credit: Christian Sinibaldi
From local growers to inspired cooks and producers, from waste-savers to foragers. People are using food to do good in the world. Change is in the air and it smells delicious.
Sarah Bentley is the founder of Made In Hackney community kitchen and cookery school, helping people live healthier lives through the food they eat.
We asked Sarah a few questions on how Made in Hackney is helping transform communities for the better.
STARTER - In a Nutshell
Based in East London, Made In Hackney is London's only 100% plant-based eco-community kitchen and cookery school. We help people lead healthier lives by teaching them how to grow, cook and eat food that's good for people and the planet.
Since we opened in 2012, we've helped over 6000 Londoners to improve the food they eat. We don't just work with one type of community group or other, but a hugely diverse range of people.
For me, that's the beauty of our work. Everyone needs to eat. Everyone can probably improve their diet to make it healthier for themselves - but also for the planet.
MAIN - How do you do good?
Through our food growing and cookery classes we normalise plant-based meals. This can help people to reduce their consumption of animal products and up their intake of fresh fruits, vegetables and wholefoods.
We make sure our classes are fun and non-judgemental. We receive endless feedback about how we have changed people's lives for the better. People tell us they've lowered their blood pressure, cholesterol and weight, their mental health has improved, they've made friends, and improved the health of their extended family.
For ethical and environmental reasons all our classes are 100% plant-based. We use no animal products at all. It's great that more people are acknowledging that we need to eat fewer animal products. Yet if people still treat this as a 'once a week' thing, we'll never make the necessary evolution to dramatically reducing the planet's reliance on animal products.
We also promote organic food. We'd love for more people to have access to affordable organic food. Where practical and possible, we also promote local and seasonal eating.
Who do you help?
It's so varied. We don't just work with one type of community group, but a hugely diverse range of people. We've recently worked with a group of stroke survivors, a group of recovering addicts who are new mums, visually impaired people, young carers, young people about to leave care, low income families, pensioners, men over 65... I could go on! And it's not just the people we meet directly who feel an effect.
We had a father who attended a six week course with his two year old at a children's centre, who learned to cook for the first time in his life. He told us it not only improved his family's health, but also his relationship with his wife.
One lady with type-2 diabetes made long term diet changes based on our classes. She no longer takes any insulin at all. Or the 82 year old man who learnt to cook with us for the first time in his life after his wife of 60 years died - and made lots of new local friends in the process.
DESSERT - What are your plans for the future?
We want to work with more people across London and deliver even more programmes. We'd like to build a flagship eco-community kitchen as a national example of best practice but that's a few years down the line.
Our immediate goal is to raise between £45k-£85K through crowdfunding so that we can expand our team. The campaign goes live on 16 October - keep an eye out.
DOGGY BAG - What's your advice for others who want to do good through food?
If you want to do a good job without cutting corners, don't underestimate how many staff and how much money you'll need! Be resourceful and prepared to make changes nimbly. Most of all you'll need a good huge sense of humour.
Find out more about the Urban Food Heroes awards and how you can apply here. (Deadline 2 October)
Sarah is Programmes Director for Sustain and a member of the Senior Leadership Team, having joined in in 2009 to run Capital Growth campaign, which supported 2,012 new community food growing gardens in London.
Sarah Williams
Programmes Director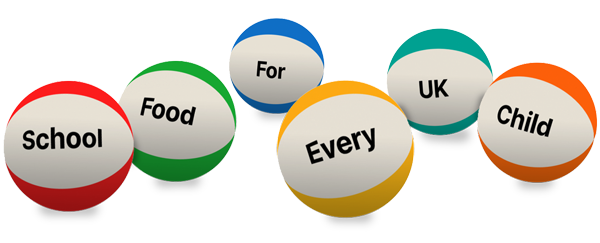 Ask your MP to end the school food postcode lottery now
Support our work
Your donation will help support community food initiatives and enterprises to thrive as part of a more sustainable food system.