The UK's agri-food system is at a crossroads. The need to tackle the climate and nature emergency, be food secure, and produce for healthy diets, presents farming with challenges and opportunities. Sustain believes transitioning to agroecological farming can underpin farming in this future. How can policy catalyse that transition?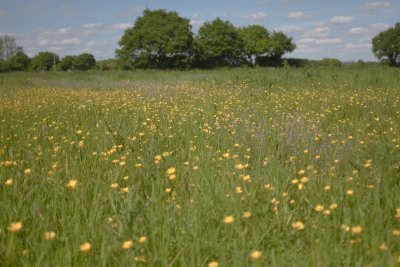 Field left to fallow outside of Colchester. Credit: Aryo Feldman
Farming in the UK is already changing, but at a more micro-scale and by a small group of pioneering farmers, advisors, and other stakeholders. UK food production, overall, is intensive and monocultural, which is also reflected in how we interact with international trade.
Government has targets set in the Environment Act and there is political momentum (and requirements) behind food security and food-related health issues. However, policy is not reflecting the need for a truly regenerative and resilient future for farming.
The post-Brexit Health & Harmony policy paper was supposed to signal a change in Government policy for farming towards the 'public money for public goods' approach to support payments. The wider farming policy package was supposed to fall in line as part of an Agricultural Transition Plan that would collective help farmers produce food in climate and nature friendly ways.
However, the excitement behind this has eroded away, with farmers and other stakeholders losing confidence. A lack of vision, strategy, and objectives is an issue. We believe there is an opportunity to set a policy vision that supports a transition to agroecology across the UK. But it's becoming urgent.
Renewing Environmental Land Management (ELM)
ELM currently feel like a rudderless ship without clear purpose or direction. There is a desperate need for a vision and set of objectives for Government and the farming sector to work towards. What we need, is for ELM to help de-risk the transition to agroecological farming and farmers through the following approaches:
Underpin the design and implementation of ELM using the principles of agroecology, including farm system diversity, restoring ecosystem services, creating synergies across the farm and landscape, working on a whole farm basis, and helping farmers reduce costs.
Do not disadvantage farmers who already practice agroecological, nature friendly farming.
The Sustainable Farming Incentive (SFI) should be designed to support farmers to transition towards whole farm approaches, such as agroforestry, organic farming, pasture-based systems, and regenerative agriculture.
Enable farmers to introduce practices, such as companion/intercropping, cover cropping, herbal leys, agroforestry (cropping and pasture), traditional orchards, minimum tillage, mob grazing, pasture management, and integrated pest management in a systems way.
The SFI and Countryside Stewardship (CS) should be designed to incentivise farmers to take up multiple actions in a holistic way through innovative payment structures (e.g. bonus payments) or by the management fee being conditional on this.
The SFI and CS schemes must integrate at the farm-level in a smooth and understandable way, with simple application and effective monitoring processes, so that all farm types and sizes can access the schemes and get and record the most public goods outcomes from them.
Defra must design the payments and eligibility criteria to ensure that all farm types and sizes can participate equally and so that money is fairly distributed across the sector, and not consolidated into a handful of large farms/estates.
The baseline standards in the SFI scheme should become the new regulatory baseline by 2027 (i.e. the end of the agricultural transition set by Defra).
Beyond ELM are the various grants and policies around productivity, innovation, new entrants, and agricultural research. These are set out in Defra's Agricultural Transition Plan between 2021 and 2024.
Like ELM, there seems to be little cohesion and vision as to how these different policies and support mechanisms and heading towards a single future, nor how they align with environmental and social needs.
Farmers and the public as a whole, should be given a vision and plan for the UK's farming sector, and not disjointed policy.
We will continue to press for these to become the basis for future farm policy. Keep up to date through our regular newsletter - scroll down here to find the Sustainable Farming Policy newsletter.
James has been working at Sustain since September 2020 and works on farming and local food system policy and campaigns. He also sits on the Brighton & Hove Food Partnership Board. He has worked in farm advice at Natural England, farming policy at Defra, and on animal welfare issues at the NFU. James is passionate about agroecological farming, fairness in the food system, and is an aspiring farmer.
James Woodward
Campaign Officer
Sustainable Farming Campaign
Vicki Hird MSc FRES is an award winning expert, author, strategist and senior manager who has been working on environment, food and farming issues for over 30 years. As part- time Head of Sustainable Farming at Sustain, Vicki manages the farm team, policy, research and related campaigning and provides comment and guidance on these issues.
Vicki Hird
Head of Sustainable Farming Sustainable Farming Campaign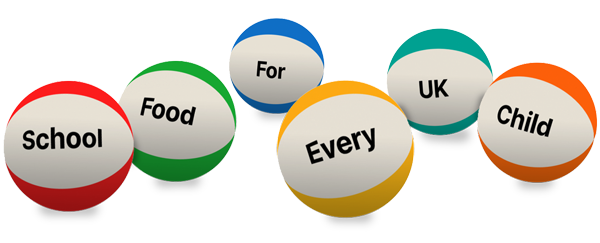 Ask your MP to end the school food postcode lottery now
Support our campaign
Your donation will help us work with farmers to push for policies to support farming fit for our future.