The 'Eel digests London Food Month
Throughout June 2017, the capital sees a vast programme of edible experiences with all the heft of a phonebook and a bewildering array of events. Who can help you find the good food amongst all of this? Why, your friendly neighbourhood 'Eel.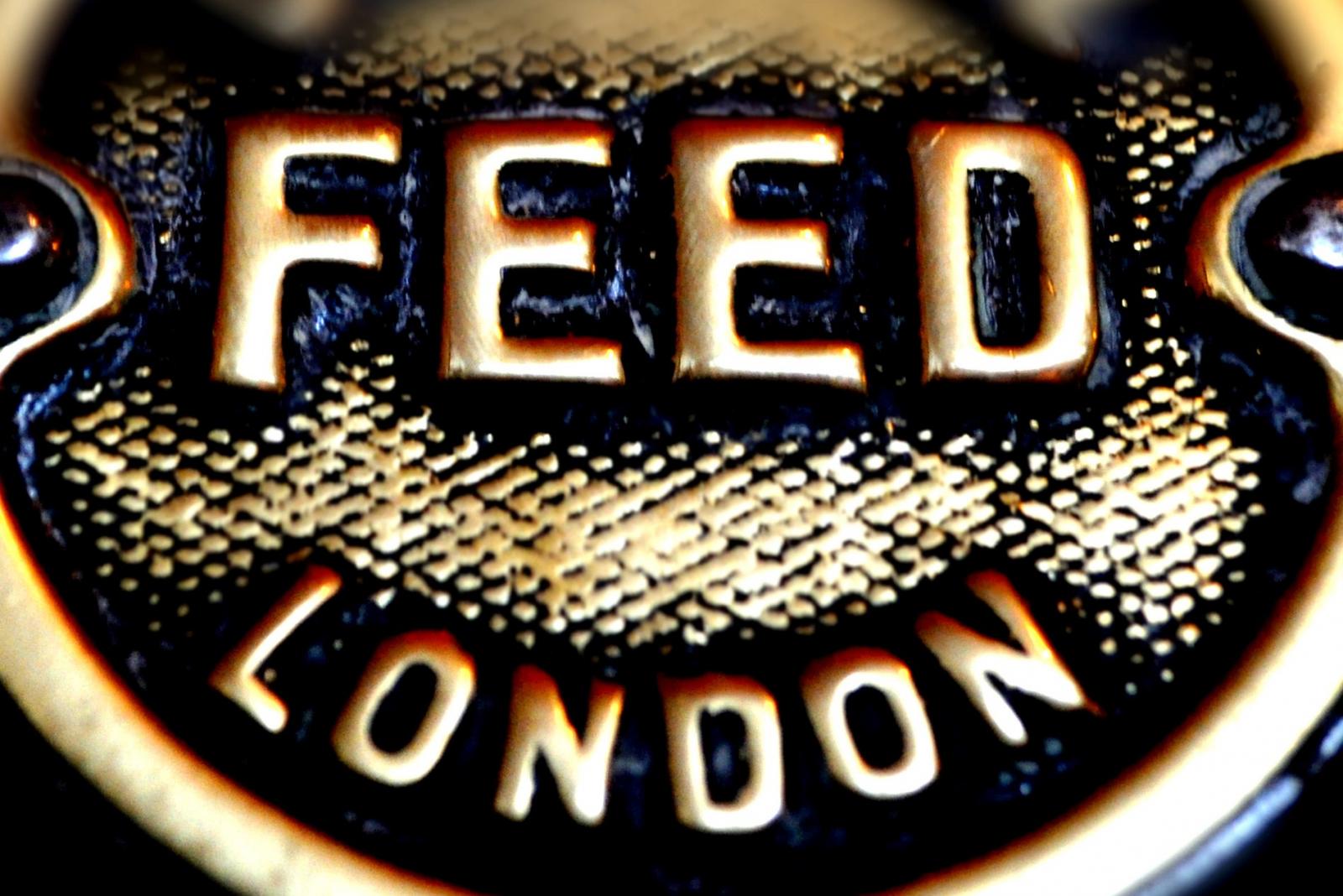 If you've been on The Tube in the last few weeks you can hardly have failed to notice that a certain familiar free paper is running a big, month-long food festival. London Food Link's (LFL) magazine team has trawled through the listings in search of real, good food and exciting events run by LFL supporter and others who keep an eye on sustainability and on the social impact of their activities.
A heartening emerging trend is a focus on tackling food waste and surplus. Charity Be Enriched is running a 'summer surplus supperclub' fundraiser at the London Cooking Project (1 Ethelburga Street, 13 June), in aid of their community kitchens that serve vulnerable and elderly people and children. Another surplus food banquet, Table at Spring (Somerset House, 11 June) is a six-course communal lunch for 80, all made using ingredients that might have been chucked out, with proceeds going to The Felix Project. Yet another is happening at The Food Chain Kitchen (314-320 Gray's Inn Rd, 22 June), this time hosted by critic and food writer Jay Rayner, with all proceeds to The Food Chain and Foodcycle.
Sticking with food surplus, why not duck into one of the public tours of - or even volunteer to help out at - the REFETTORIO Felix? This innovative community kitchen in Earl's Court (St Cuthbert's Centre, June onwards) is a collaboration between Food for Soul, a non-profit founded by top chef Massimo Bottura, and The Felix Project, which is the official charity partner of the festival. The Refettorio will see a rotating roster of star chefs cooking an ever changing menu for underprivileged local guests using surplus food.
Chef Bottura crops up again as one of the chefs contributing to 'WASTED! The Story of Food Waste' (Curzon Chelsea, 23 June), a Rockefeller Foundation funded documentary that examines the food waste problem and shows how we can approach reducing it without saying goodbye to magnificent gastronomy.
Get out in the open air and chow down on ultra-fresh produce at one of the many events happening at a growing space. There's a 'Community Cook Up' happening over at the awesome community food-growing project, Bandstand Beds (Clapham Common. 17 June). Food bloggers Howell and Harte and Cactus Kitchens will be cooking up a storm using fresh produce pulled straight from the garden. Or make new friends during communal cooking and learn to fillet a trout at the Solo Supper Club over at the Calthorpe Project community garden (Gray's Inn Road, 23 June). Tickets sales support Eat Club in providing sessions to underprivileged young people around London. Check out the BBQ and pizza making demos in the garden of Phoenix School (Shepherd's Bush, 24 June), using ingredients grown on site.
The festival also provides ample opportunity to hear from experts, if you haven't already had enough of them. Stimulate your belly and your brain simultaneously at a special evening organised by the Alexandra Rose Charity down at all-organic pub the Duke of Cambridge (Saint Peter's Street, 20 June). London Food Board chair, and Sustain patron, Rosie Boycott presents a talk 'London: The Challenges of Accessing a Healthy Diet in a City Awash with Food', after which you can look forward to a five course veggie-focussed meal. Part of a series of talks exploring food issues at Borough Market is 'Parent trap: the challenges of children's food' (8 Southwark Street, 13 June). Tickets include nibbles from the market's traders. The Lambeth Food Partnership Board is hosting an evening of talks entitled 'The Future of Food: Where will we be in 2050?' (Roots and Shoots - Walnut Tree Walk, 28 June). Join four prominent food scene soothsayers who will convey their bold visions of future food trends in production, cooking and eating.
One talk not on the London Food Month list is 'HEALTH: How are we going to eat and live well in the future?' (34B York Way, 29 June). This is part of the Food Talks run by Impact Hub Kings Cross in partnership with the Food Ethics Council, Organico, Think.Eat.Drink and London Food Link.
How about getting your hands dirty? Make pizza at a special Dads & Daughters Day at the vibrant Mercato Metropolitano (42 Newington Causeway, 10&11 June). Make your own herbal medicines and learn about London's famous herbalist Nicholas Culpeper, as well as eating a lunch plucked from the lovely hidden roof garden of The Culpeper pub (40 Commercial St, 17 June). Chef Chantelle Nicholson will be running a workshop teaching kids how to make the best of seasonal fruit and veg - including the chance for them to do some proper cooking down at her restaurant, Tredwells (4a Upper St Martin's Lane, 4&11 June). All donations go to The Felix Project. Want to make bread like a Michelin-starred chef? The Michel Roux Jr Cookery School has teamed up with social enterprise Luminary Bakery on two full-day courses (Cactus Kitchens - 1 St Luke's Avenue, 11&18 June), with proceeds supporting Luminary's work with vulnerable women.
Fancy a walk? Get rewarded for a 6am start with a special tour of New Covent Garden Market, the veg market that powers the London catering trade. (Nine Elms Lane, 29 June). Keep an eye out for Mr Mushroom Man. Shane's on Canalside (26 East Bay Lane) is running urban foraging walks around the Hackney Marshes throughout June, rounding up with a meal based around what was collected.
Foraging crops up again across town as celebrated wild food forager Miles Irving teams up with Flat Three to put together a uniquely local and seasonal seven course vegan tasting menu with a big focus on fermented dishes (120-122 Holland Park Avenue, 15 June). More locavore-friendly happenings include Dan Hunter, of renowned Aussie restaurant Brae, cooking recipes from his new book over at Lyles (Shoreditch High Street, 1 June), and a Food Assembly Supper (The Islington Town House, 15&16 June) from produce from the producers and farmers who work with the innovative food-mile-counting online market Islington Food Assembly.
And, of course, on top of all this there's London Food Link's crowdfunding campaign to Electrify The 'Eel runs from 1 June -14 July – get involved!
Find more good food events in June and every month on the London Food Link calendar.
Kester Muller
Jellied Eel Writer
Support our work
Your donation will help support community food initiatives and enterprises to thrive as part of a more sustainable food system.