New Year, New Moo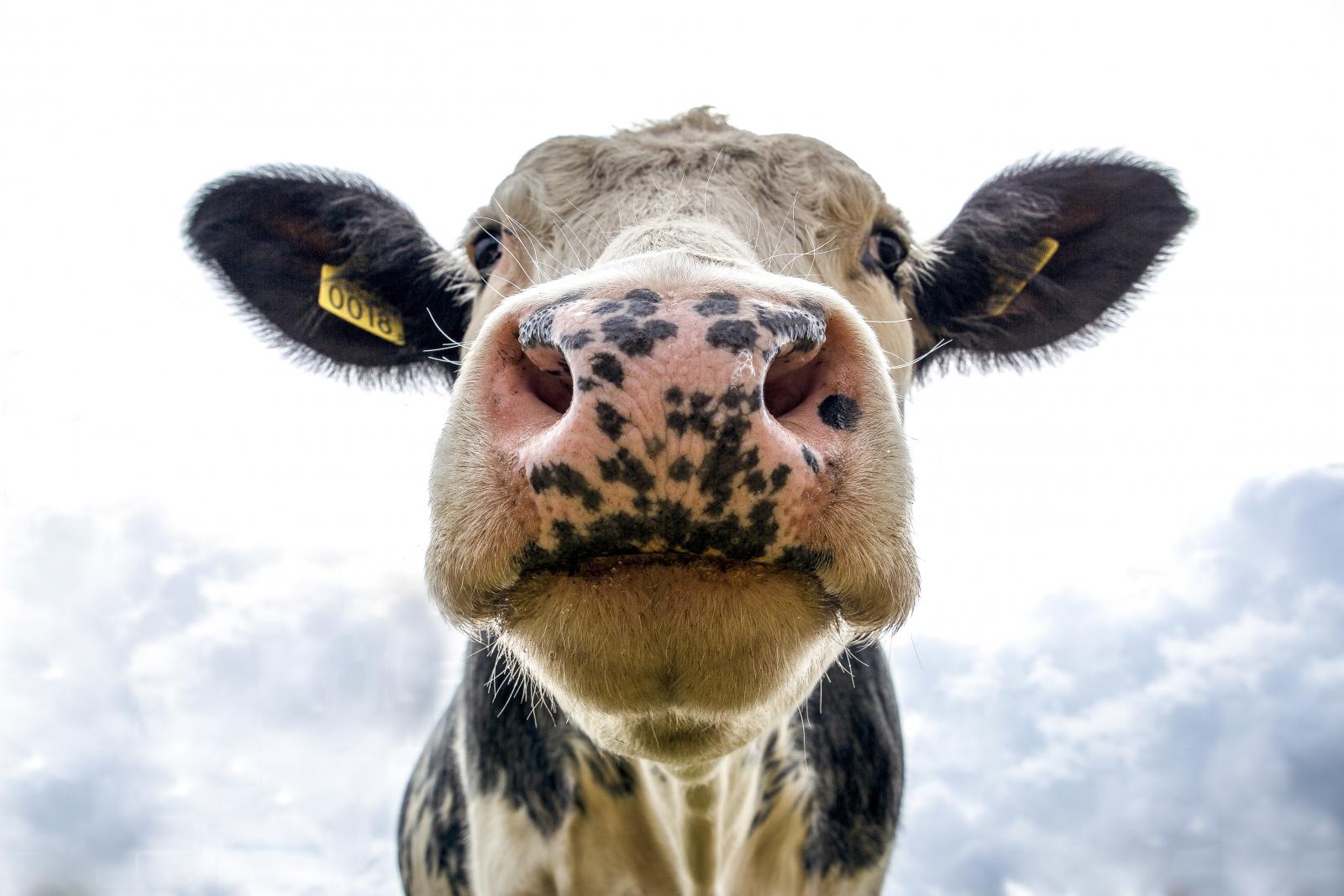 It's January and everywhere you turn there is advice on how to usher in a New You along with the New Year. New exercise regimes seem old hat these days and have been overtaken by exhortations to go vegan.
The high street now chooses early January to launch new meat-free products; this year we saw everything from vegan 'steak' bakes to 'veganzola' tortelloni. Many farmers are vexed by the marketeers' suggestion that going meat free will save the planet.
Meanwhile, on Twitter a storm has erupted ahead of Guardian commentator George Monbiot's latest documentary 'Apocalypse Cow' , set for broadcast on Channel 4 on Wednesday 8 January. His central premise is apparently that the food industry is destroying our living world. I imagine George will get an interesting reception when he appears at the Oxford farming conferences later this week (see here for Sustain's conference events).
A Financial Times review of the documentary says Monbiot has some startling statistics to share, including that 51 per cent of land in Britain is given over to grass to feed animals, while 10 per cent is tree-covered and only one per cent horticultural. Begging the question why we aren't subsidising farmers to undertake more climate, nature and health friendly activities? Sustain has long argued for precisely this and you can read more about a 'public money for public goods' approach here and why and how health can be included too.
Monbiot will apparently go much, much further and argue that almost ALL farming, will more or less come to an end in a few decades.
But, in the documentary Monbiot will apparently go much, much further and argue that almost ALL farming, will more or less come to an end in a few decades and all our food, except fruit and veg, will be produced by completely different means. We await with an open mind.
In reality, there are already signs that the food industry and investment community is highly excited by new innovations such as vertical farming, biofortification and lab grown meat. But regular Sustain readers and supporters will know that all food has an environmental impact.
Products such as the 'impossible' plant based burger that tastes just like meat might sound good on paper as a way to reduce our (cheap, intensive) meat intake, but if they're made using large amounts of herbicide-treated GM, monoculture soya then many potential environmental benefits could be cancelled out.
Some of these arguments are already upon us, but Monbiot's documentary, with its apocalyptic prophesies, feels futuristic. Farming twitter may be up in arms about it, but we think there is a more immediate, environmentally critical debate to be had and decisions to be made fast – how are we going to tackle climate issues, restore biodiversity and transition to a more planet-and health-friendly diet over the next 10 years. And even more pressingly, what will be in the forthcoming post-Brexit environmental, agriculture, fisheries and trade bills to help in this vital shift?
We don't need to wait for futuristic new technology to support a transition to nature and climate friendly farming and diets through our policies. In 2020 we can take a decision to set all fishing limits at levels which will lead to the recovery of our fish populations, and we can start sharing out the right to fish ('quotas') in a way that supports the small-scale fleet and sustainability. This would boost jobs and incomes in coastal communities.
We can use a new Agriculture Bill to support farmers (with advice and training,and supply chain regulation too) in the transition to agro-ecological production. We can support high standards and shift people's diets to eating less, but better meat.
And we can have organisations from schools, to hospitals, workplaces, food growing enterprises and restaurants serving better food (via Food for Life for instance) and much more fruit and veg through the Veg Cities campaign.
With the government claiming it can create new regulations that will apparently go even further than current EU ones, we would like to see solid commitments in the shape of investment to help make all of the above a reality.
I'll be speaking alongside Baroness Rosie Boycott at the Oxford Union at 18.30 on 8 January as part of the Oxford Farming Conference. If you are at OFC, please do come along and vote to reject the motion that "This House believes cheap food is worth the price." Climate and nature emergencies are upon us and food is too important to wait 50 years for possible solutions.
**Since publishing this blog, George Monbiot has written a detailed piece for the Guardian on his argument, which you can read here.
---
06/01/2020
Food and Farming Policy
SHARE
---
Food and Farming Policy: Sustain encourages integration of sustainable food and farming into local, regional and national government policies.
---
More blogs