Today, London's transport network will bring in a ground-breaking new policy to address the capital's high rates of childhood obesity. Adverts that directly or indirectly promote food and non-alcoholic drinks high in fat, salt, and/or sugar will be restricted. This comes after last summer's public consultation which saw Londoners overwhelmingly supportive of the Mayor's plans. Sustain's Deputy Chief Executive, Ben Reynolds, writes on the tranformation this could provoke.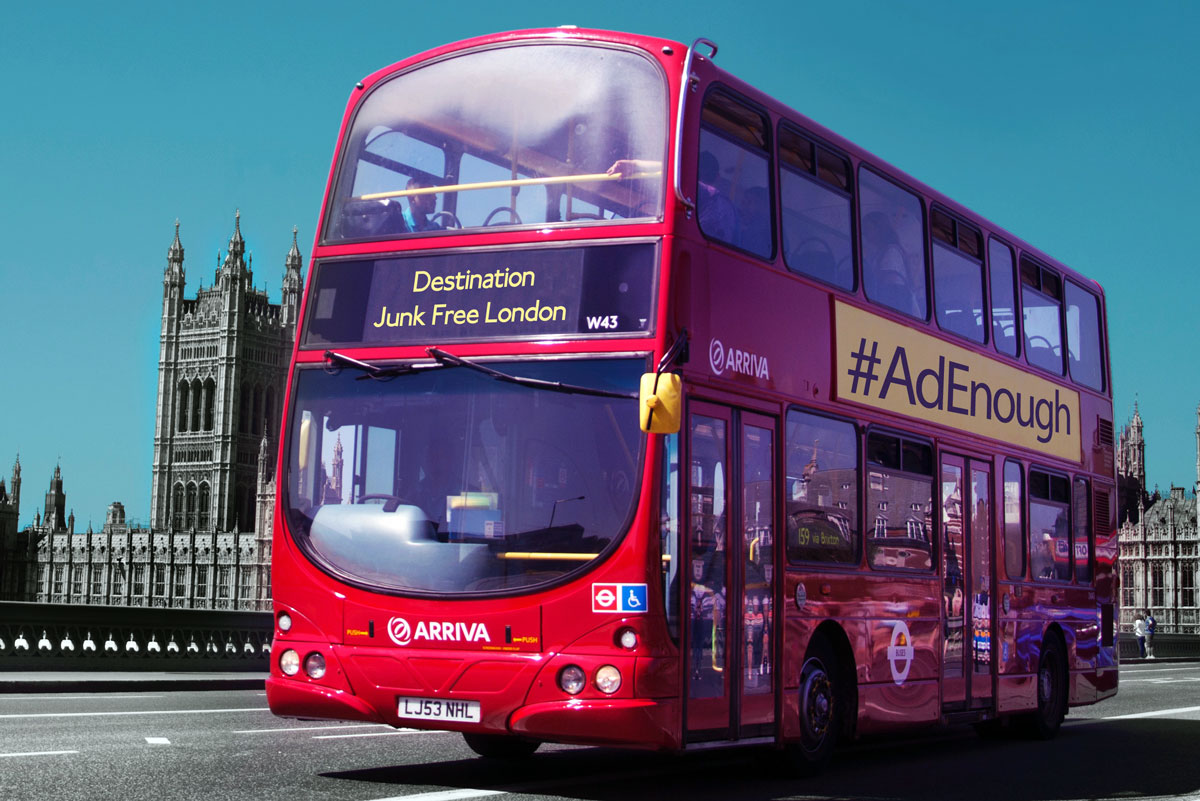 The term "junk food" is often wrapped up with our notion of class. There are cheap burger joints and expensive burger joints but our livers and arteries are unlikely to tell much of a difference. The junk food ad ban that Sadiq Khan brings in today across London's transport network will be refreshingly class-blind. Instead, it will focus on the contribution to our children's health.
There's a sage piece of advice often quoted in the sustainable food movement: shake the hand of the person who made your food. Many of us are so far from being able to shake the hand of the person (or multiple people and machines all over the world) that we rely on marketing to tell us the story. And often, as a byword, we've come to rely on the branding to tell us how good our food is or isn't for us. But unfortunately, the health merits of food don't split down branding lines. No matter how much fancy italic or bold hipster typeface, the food it's selling still follows those same simple rules of health and nutrition. And don't get me started on sustainability, ethics and some of the meaningless marketing terms that suggest some green or good halo.
McDonald's, the oft-used example of a brand selling junk food, actually has many items on its menu that are no longer classified as high in fat, salt and/or sugar (HFSS) - the nutritional determinants of junk food. While many chocolate brands, despite their smart wrappers and cosy stories, have nothing in their product line that isn't HFSS.
As the ban rolls out, McDonald's will still be able to advertise - much to the shock of many. That's good news, not only for TFL's revenues but also because it plays an important role in encouraging all brands to shift to a healthier menu. If they don't, they'll simply have nothing to advertise on one of the world's largest advertising estates. And if we play our cards right, this could begin the conversations we all need to be having about what foods, rather than brands, are good for us.
This is not just about getting the food industry to follow new rules, it gives them an opportunity to embrace the spirit of the policy and unleash creative ideas to make London a healthier place to live. Advertising on TFL will become a badge of honour for responsible brands. With other cities both in the UK and around the world looking to implement similar policies, these brands will be ahead of the game.
Sustain will be hosting a Sustainable Food Cities webinar on the Junk Food Ad Ban with the Mayor of London's team on 24 April at 2pm.
Since joining Sustain in 2004, Ben has helped launch the Food Power network and was a founding member of the Sustainable Food Cities network. Most recently he came up with the 50 Fountains Challenge (run in partnership with Refill), born out of the Sugar Smart campaign which he developed with the Jamie Oliver Food Foundation. He worked with Jamie Oliver's team to get the government to adopt a sugary drinks tax, and set up the award winning Children's Health Fund which piloted the levy with restaurants.
Ben Reynolds
Deputy Chief Executive
Support our campaign
Your donation will help us champion children's rights, parent power and government action to improve the food environment children grow up in.