Recent weeks have seen escalating protests from the advertising and junk food industries against new proposals to restrict online marketing of unhealthy food. With just one week to go until the consultation closes, Fran Bernhardt explores the truth behind the inflammatory headlines and scare stories.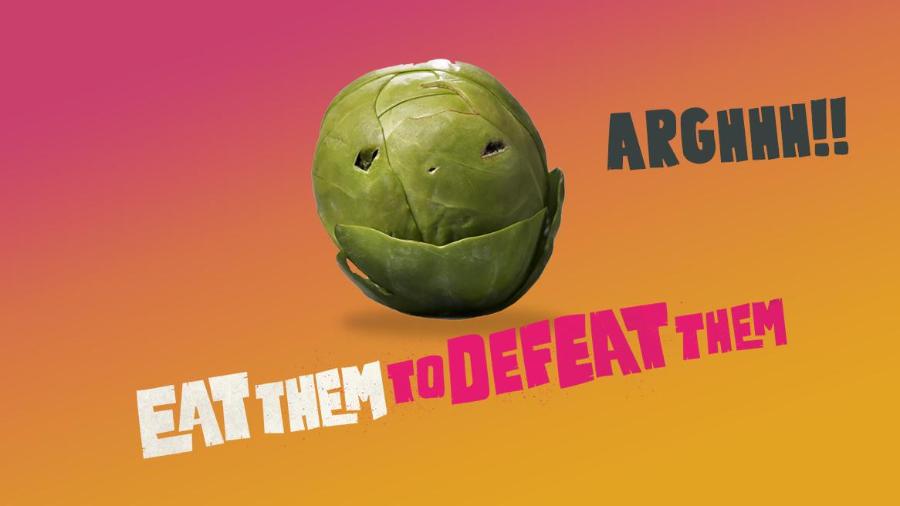 Veg Power's Eat Them To Defeat Them advertising campaign which successfully encouraged almost a third of children who saw it to eat more veg
Last month the Government set out more information about their plans to make sure online food advertising isn't promoting very unhealthy products to children, as well as giving the public an opportunity to feed in their thoughts.
It makes sense to take action on online junk food advertising because websites, social media, apps and online games have become a hotbed of junk food adverts which are impossible for children to avoid or escape. In countless polls the British public has been supportive of interventions to prevent obesity and protect children from being targeted by junk food companies, and action like this has been a long time coming after research has shown that the more junk food advertising we see, the more we buy and eat, and consequently, the more likely we are to become obese. Evidence suggests that children are more influenced by advertising and that children from deprived backgrounds are more likely to be targeted by companies selling junk food, as well as to live in areas that have become unhealthy food 'swamps'. All of this puts them at higher risk of diet-related diseases like overweight, obesity and tooth decay.
More and more people in the food, drinks and advertising industries are seeing the writing on the wall, and many have started shifting remarkably well to advertising healthier foods in recent years. And yet, when the Government announced their consultation last month, the advertising industry flooded the media with fake news and scare stories about foods which were never even being contemplated for restrictions from advertising. So let's take a closer look at some of those claims, and put to rest the fears of those in the advertising and food and drinks industry:
THIS ONLY AFFECTS ADVERTISING, NOT THE FOOD ITSELF: this policy has absolutely no impact on the availability of any food in stores
Let's get one thing straight from the start. No matter what that misleading headline says, this is only about whether advertisers continue to feature junk food in their advertising or not. We are not talking about the food itself. Essentially, this policy is all about those pesky adverts for all the foods your kids don't need or want which pop up online when they're playing games with friends, catching up on their favourite social media influencer's timeline, or watching reruns of cartoons on YouTube.

NO-ONE'S BANNED FROM ADVERTISING: Everyone can continue to advertise, it just needs to be healthier products that are promoted
Advertisers simply need to swap out the most unhealthy foods and drinks for healthier ones. For example, they could still advertise chocolate milkshakes like Yazoo which has about 9 teaspoons of sugar per bottle, but they couldn't advertise Burger King's Oreo Shake which has a whopping 19 teaspoons of sugar per serving.

WE'VE DONE IT BEFORE: Restricting junk food adverts is nothing new
Here in the UK, we've been restricting the unhealthiest foods from national advertising on some mediums since 2007. That's a lot of practice to get in before introducing a new policy – for the Government, the advertisers and the food and drinks industry.

CH-CHING: There's still plenty of money to be made
Jobs and unemployment are a very real and understandable concern especially during this turbulent year. However, advertisers have put these scare stories out there every single time policies like this are proposed and they have always failed to materialise. Because they can still advertise all they like – companies advertising healthier products have nothing to fear. When these policies have been brought in, revenues haven't dropped. In fact, when the advertising restrictions were brought in across the Transport for London network, advertisers predicted the network would lose up to £35 million per year, painting scary stories of bus ticket prices going up and tube lines closing. However, that didn't happen. Not only did TfL break even, but in the first year of introducing the policy, revenue actually went up by £2.3million.

CREATIVES CREATE: Much more room for advertising healthier foods
Only 1.2% of food and drink advertising is for vegetables. That leaves lots of room for expansion in a healthy direction. The advertising industry is filled with creatives who are adept at responding to different briefs. Just imagine all that energy, talent and money going into promoting healthier food – it could give rise to brilliant new designs to inspire a whole generation to eat more healthily. And they've shown it's possible: Veg Power's Eat Them To Defeat Them advertising campaign encouraged almost a third of children (29%) who saw it to eat more vegetables.

MAKERS REMAKE: More incentive to produce healthier foods
The food and drinks industry is extremely resourceful and can reformulate existing products to become healthier in most cases, or innovate with new product lines. Recent reformulation data from the Government has shown what is possible with soft drinks, which were reformulated swiftly when the industry levy (or sugary drinks tax as it's otherwise called) was due to be imposed. Notably voluntary efforts for other products have been pitiful, and in some cases become more unhealthy. Industry is familiar with the rules. This simply enables more companies to make their products healthier and provides a level playing field to those who already are reformulating as more policies line up in the direction of reducing fats, salts and sugars.

HELPING, NOT HURTING THE LITTLE GUYS: Levelling the playing field with big corporations.
One argument that's often made is that these restrictions will disproportionately affect small businesses. That it will stop small cake makers, for example, from advertising their wares. These companies will still be able to promote their produce on their own websites. And with major corporations behind the vast majority of unhealthy food and drink online adverts, if anything, the policy is more likely to level the playing field for smaller businesses. It may even stimulate a shift to more people buying from the little guys once the spotlight on the corporations' product is dimmed. Of course, it is also a rallying call to small businesses to consider the health of their product range, and find healthier recipes that will allow them to continue advertising.

NO BETTER TIME TO PRIORITISE PUBLIC HEALTH OVER PROFIT: Advertisers, this is your opportunity to get on the right side of history
The world is changing as more and more evidence stacks up on the harms of junk food and the need to regulate against its proliferation. Advertisers and the food and drinks industry are uniquely placed to get behind this as people who hold such sway in shaping our food culture and social norms. This is their opportunity to do their bit for the rest of society and to get themselves (and let's face it – their companies' reputations!) on the right side of history. Because at the end of the day, they don't operate in a separate world. The decisions they make about which products to advertise affect their world too. If they choose to cover websites with sugary drinks, it's not just potential customers that see it, it's their kids who will see it too. And it's their kids who could soon become part of those scary looking child obesity and tooth extraction statistics. The public health crisis this year has seen our lives put on hold, the NHS taken to the brink and the discovery that people with diet-related diseases are at far greater risk of death from Covid. There is no time like the present to help build a healthier food nation. Advertisers and the food and drinks industry may not have volunteered to do this, but they now have the opportunity to stand up and say "no" to advertising junk. And at long last, this policy enables them to do so without putting them at a competitive disadvantage. Let's hope for all our sakes, they grab this opportunity with both hands and don't look back.
---
Take Action!
Respond to the online advertising consultation via the Government website portal.
The Children's Food Campaign has produced a quick one-page guide to support members of the public to respond in support of proposals to extend further online advertising restrictions.
How to respond Respond to the Government
Sustain annual conference - 8 December

Book now
Published 15 Dec 2020
Children's Food Campaign: Better food and food teaching for children in schools, and protection of children from junk food marketing are the aims of Sustain's high-profile Children's Food Campaign. We also want clear food labelling that can be understood by everyone, including children.
Fran Bernhardt is a Children's Food Campaign Coordinator at Sustain where she specialises in restricting the sales and marketing of unhealthy food to children. Since 2018 she has been advising the Mayor of London's team to write and implement their groundbreaking Healthier Food Advertising Policy across the Transport for London network (AKA "the junk food ad ban"). In addition, she now supports local authorities across the UK to change their advertising policies.
Fran Bernhardt
Campaign Coordinator
Children's Food Campaign
Event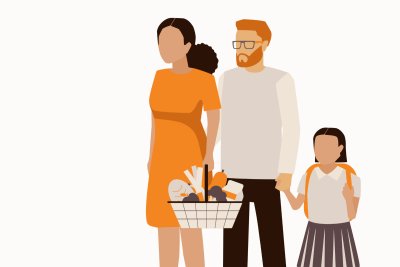 Sustain annual conference - 8 December
Take Action!
Respond to the online advertising consultation via the Government website portal.
The Children's Food Campaign has produced a one-page guide to support members of the public to respond in support of proposals to extend further online advertising restrictions.
Support our campaign
Your donation will help us champion children's rights, parent power and government action to improve the food environment children grow up in.