For years we've known that to eat sustainably we should look out for food that is local, organic and good for the environment. But one part of the chain that often gets overlooked is the retailers and traders we're buying from. Here Emma Weatherhill explores a new way to shop.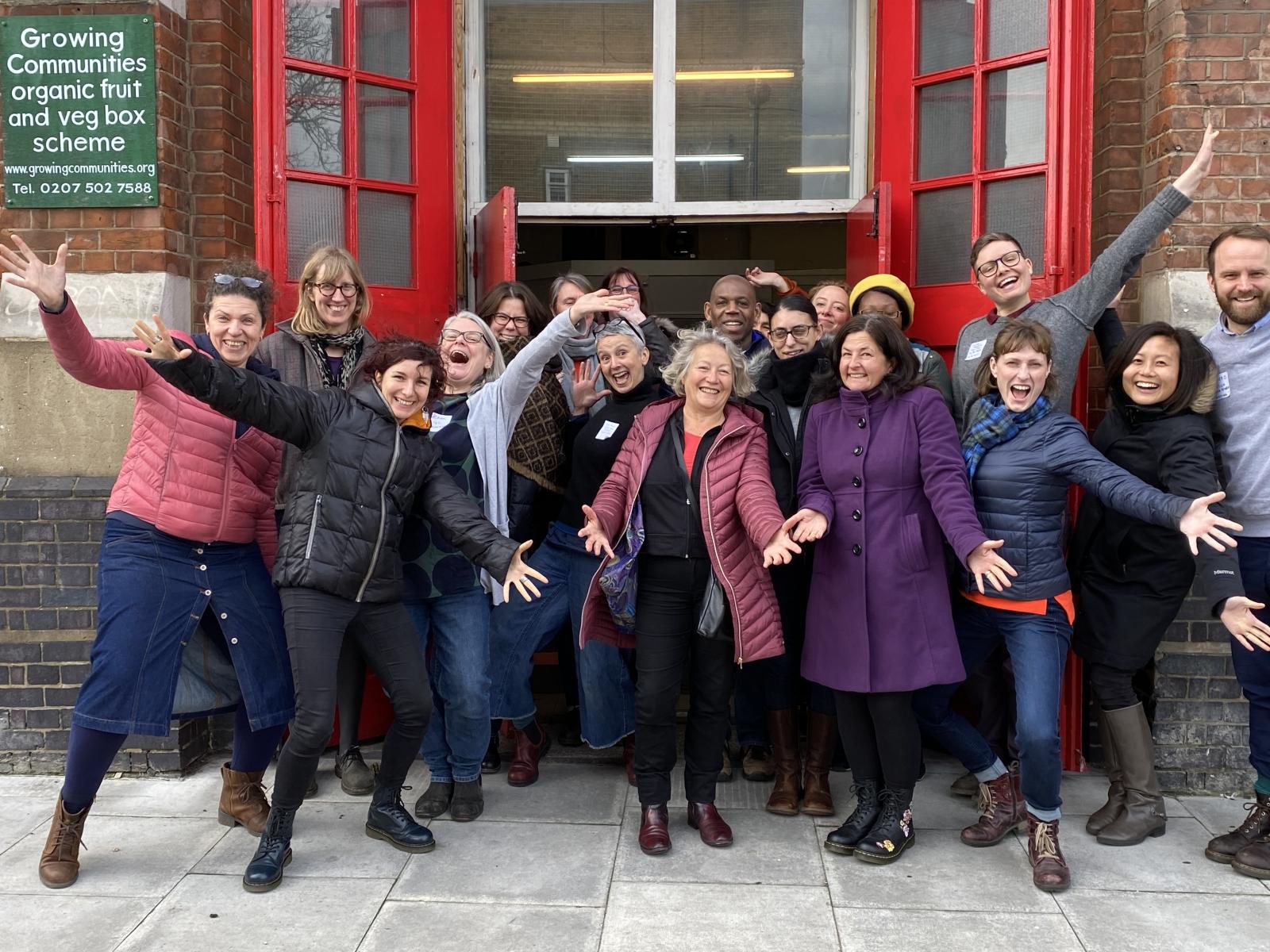 Growing Communities, a member of Better Food Traders
While they may sell great food, do we know if the shops we use are paying their workers and those in their supply chain a living wage? Are their products truly ethical? Well a new scheme, Better Food Traders, has found a way to assure these standards and asks those hard questions on your behalf.
The roots of the new Better Food Traders is in veg box schemes. In 1993 Julie Brown and a group of friends set up what was London's first Community Supported Agriculture scheme; sick of the exploitative food system 30 households signed up to buying produce from a long-time organic farm in Buckinghamshire . The box scheme was launched, but it wasn't until three years later that the name Growing Communities was adopted.
"These were the early days of box schemes," says Julie, "and it really felt very subversive to be unloading vegetables fresh from the farm at 6am right under the nose of the local Sainsbury's!" Julie moved onto helping other box schemes start up around the country. Following years of helping others launch and seeing new box schemes, market stalls and shops which supported farmers blossoming, she notices that enterprises seem isolated. And so the idea for a Better Food Traders was born.
The role of retailers
While we may think buying food direct from the farmer is the perfect solution, so we can see exactly where our food has come from, Julie argues that the middleman (or woman) has an important role. By having a trader they can concentrate on what they are good at doing – sourcing the food, getting it to people, marketing the produce – to free up the farmer to do what they do best: growing food.
Natasha Soares is the project leader for Better Food Traders; "I live in London, close to a high street. Like most people in the UK I pick most of my food from a shelf rather than a field. A supermarket offers advantages – one stop shop and massive choice but at a cost to our communities, our farmers and our planet." The Better Food Traders accreditation enables people to still get their food from shops, box schemes and markets but with the confidence that they are supporting the right people in the right way. Natasha says "now, to guarantee the goodness in my weekly food shop, I turn to Local Greens, who one of the first of six accredited Better Food Traders". Jean runs Local Greens and believes the benefits run both ways: "we at Local Greens are very proud to be members of BFT. This support and recognition for retailers who are doing the right thing fills a gap in the sustainable food movement."
Lockdown lifeline
With many of us getting our food delivered whilst we're in lockdown there's an influx of new customers for box schemes. And whilst we're WhatsApping our bakers and getting deliveries from delis we're thinking about which shops we want to support. We've realised how valuable these local businesses are in our communities. Better Food Traders ensures that those traders are doing all that they can to be sustainable.
Natasha says Better Food Traders is a "badge of honour that lets people know the food they are buying is local, seasonal, healthy, sustainable, fairly-traded, low carbon and kind to people". They help traders, whether that's shops, box schemes, market stalls or other local enterprises to become a sustainable food network. And the scheme is thriving: they've supplied over 3.5 million portions of climate friendly fruit and veg.
Setting the standard
The Better Food Traders principles are set far and above any single certification. Their ethos is that food should be better for the planet, better for our community and better for our belly. But how do you go about measuring that? For a company to be a Better Food Trader they need their produce to be local, seasonal, healthy, sustainable, fairly traded, low carbon and "kind to people". Which sets the bar very high.
To access this Better Food Traders get evidence from lots of different factors and certifications. So a big one is organic. They know that if the produce is certified organic then it will be sustainable. And they also know that if the food on offer is fresh and unprocessed then it will hit their standard for being healthy and better for our bellies. They build up the evidence and it is only when a trader meets all their standards that they can become a Better Food Trader.
At present there are 10 Better Food Traders serving 3902 customers. Applications to become a Better Food Trader are currently open to fruit-and-veg schemes, but later in 2020 other retail sectors such as markets and shops will be added. As one Local Greens' customers said: "It's changed the way I look at food...Everyone should get their food from a company like yours."
Join the Better Food Movement
Published 30 May 2020
London Food Link: London Food Link brings together community food enterprises and projects that are working to make good food accessible to everyone in London to help create a healthy, sustainable and ethical food system for all.
Support our work
Your donation will help support community food initiatives and enterprises to thrive as part of a more sustainable food system.