For International Women's Day 2021, Katerina Gladkova celebrates inspirational food pioneers contributing to a good food scene in London and beyond.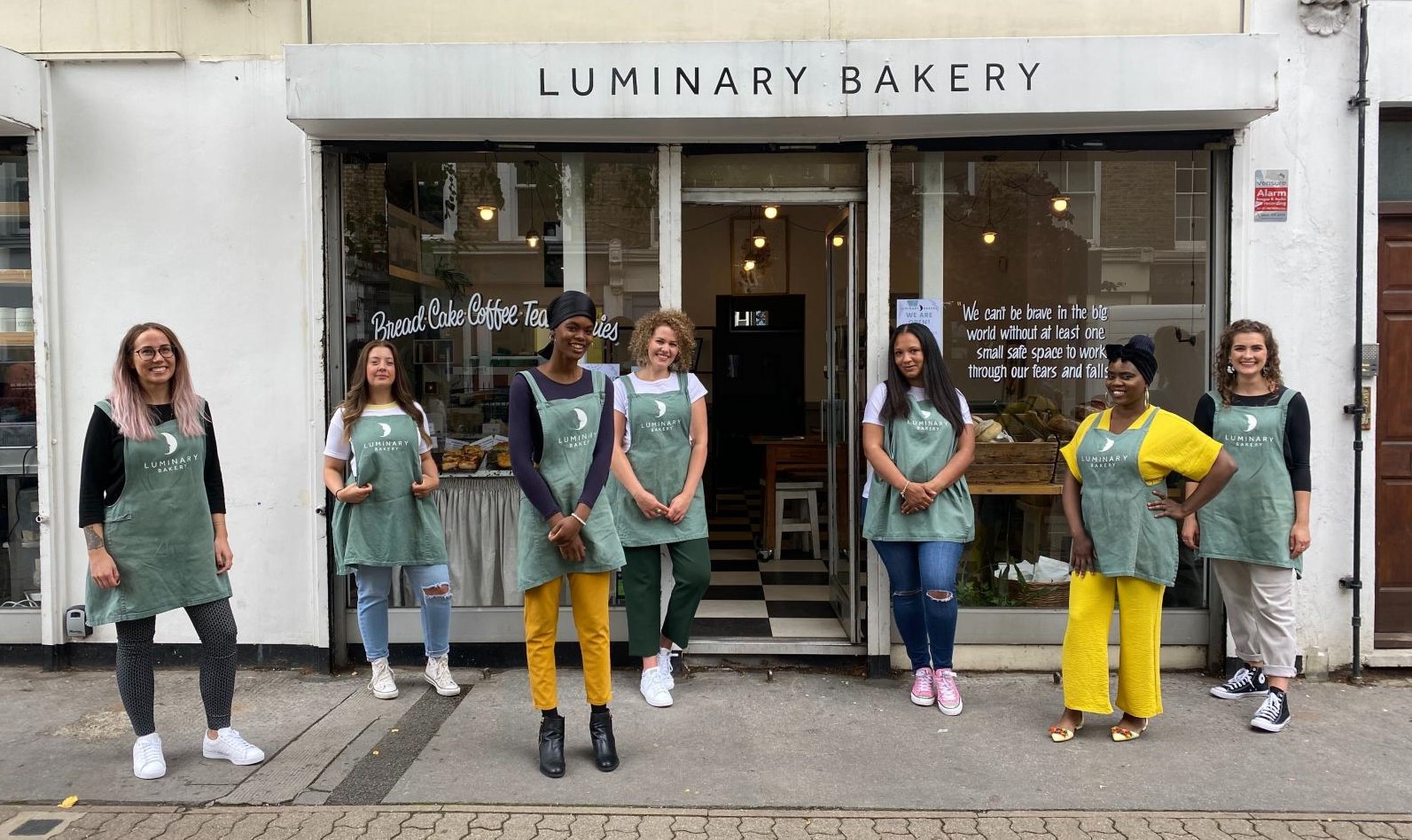 The team at Luminary Bakery
Here is a showcase of a few of the many movers and shakers of the city's food industry, who are growing, teaching, supporting their communities and pioneering change around food, and what they are up to now.
Alice (Pictured far left) is the founder and CEO of Luminary Bakery. Founded in 2014, Luminary is a social enterprise empowering women who have had a social and economic disadvantage to build their career. It offers courses, work experience and paid employment within their bakery. By December 2020, Luminary has proudly provided support to 90 women and Luminary graduates went on to start 13 businesses all over the country.
To celebrate International Women's Day, Luminary is offering scrumptious Mini Celebration Cake Gift Boxes and a limited edition celebratory card designed in collaboration with illustrator Cierra Block showcasing most-loved champions of women's empowerment through history.
Meet Alice in our Roots to Work interview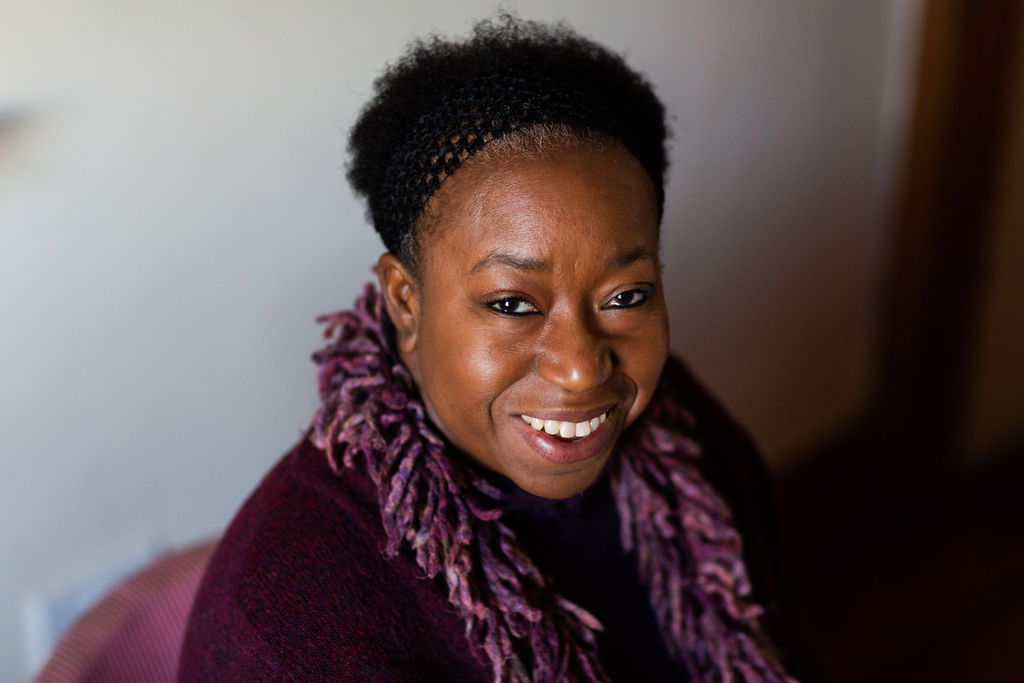 Mecca Ibrahim
Mecca is a co-founder of Women in the Food Industry (WiFi) and a specialist in the fields of sustainability, food entrepreneurs and equality within the industry. WiFi is an exciting initiative working to bring together and shine a spotlight on inspiring women working in food. As the food industry continues to be male-dominated, WiFi brings women to the forefront, giving space for communication, collaboration, and network building through a series of events, features, groups, and support.
WiFi are re-launching their membership package and it will include access to an online magazine, a branded tote bag and food, drink, and hospitality related discounts. To celebrate Women's History Month annual membership in March is reduced, plus students and under 25's get £10 membership throughout March too.
Read our Roots to Work conversation with Mex on women and the food scene.
Ravinder Bhogal - Jikoni
Ravinder is an award-winning food writer and founder of the restaurant, Jikoni, that specialises in mixed-heritage cooking combining the diverse flavours of South Asia, the Far East, the Middle East, East Africa, and Britain.
This March, Ravinder is launching a digital series of Jikoni's sell-out Civilised Sundays programme. The first three guests will include Sathnam Sanghera, Caleb Azumah Nelson and Yasmin Khan, followed by an outstanding line-up of speakers from the worlds of food, journalism, and literature. Guests in London can enjoy a good food treat while tuning in – a special edition Comfort & Joy, Jikoni's vegetarian and vegan delivery service.
'In these tense, uncertain times, culture is often the first thing to be overlooked, yet it is what we need most. It is the best of culture and food after all that shows us what we have in common, allows us to enjoy our differences, open conversations and brings people and communities together. I am so honoured to be celebrating these exceptional cultural leaders who share Jikoni's values of pluralism and diversity and I am so immensely proud and excited to be hosting each one of them'.
Read our article with Mex and Ravinder talking about diversity and food.
Laura is the CEO of City Harvest, a charity working to put surplus food to good use in a sustainable way. City Harvest stepped up to offer their unwavering support to the most vulnerable during the ongoing pandemic. In Laura's words, 'As the COVID crisis swept through London in March 2020, City Harvest took immediate action to meet the rapidly spiralling need for emergency food aid in London. Whilst speed was imperative, City Harvest made careful and considered decisions about scaling our operations which ultimately led to our success as one of the leaders on the frontlines. Almost 9 million meals have been delivered in London since the Lockdown began'.
Their Lockdown Love initiative is an invitation to buy a virtual food box to help share the love with someone who can't afford to eat, with £1 being enough to deliver food for 4 meals.
See Laura featured in the Urban Food Awards 2019.
Carolyn Steel - Sitopia
Carolyn is the author of Hungry City: How Food Shapes Our Lives (2008) and Sitopia: How Food Can Save the World (2020). Her concept of Sitopia (or food-place, from the Greek words sitos and topos) has captured international attention and gained recognition across a broad range of fields in design, ecology, academia, and the arts. Carolyn is currently on the Advisory Board of Sitopia Farm, a new social farming enterprise in Greenwich, working to feed Londoners using agricultural techniques that support the environment and bring the local community together.
Sitopia Farm is in the process of crowdfunding to help transform a currently largely empty field into a flourishing farm and community hub.
Read more about Sitopia: How food can shape our future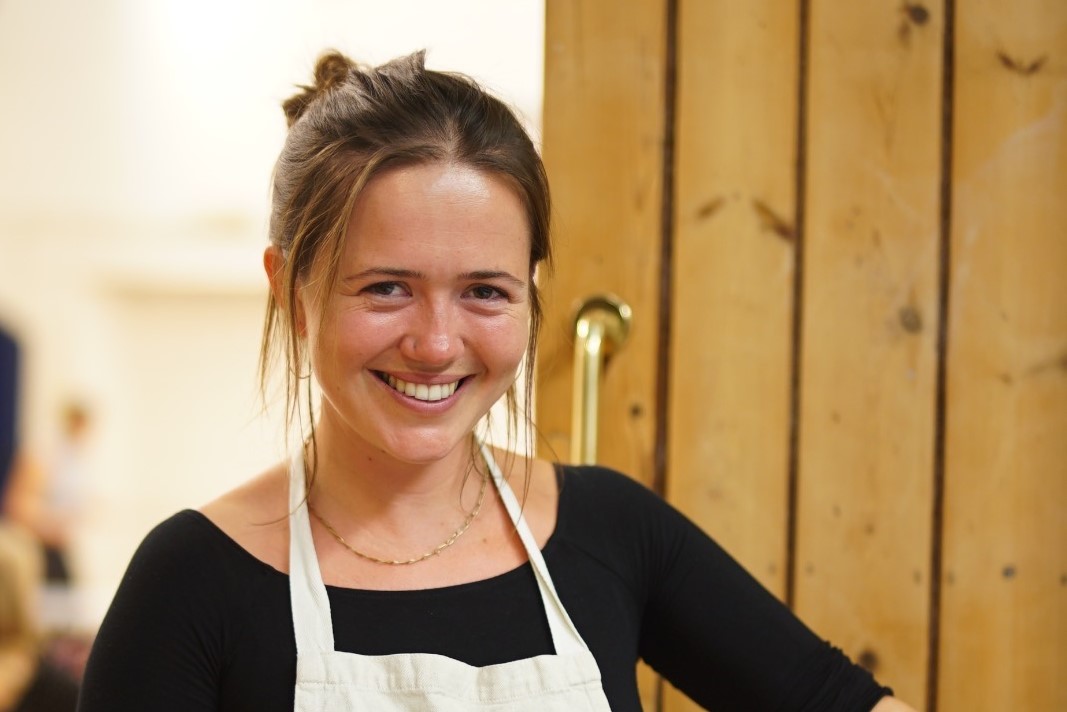 Jess Thompson
Jess founded Migrateful in 2017. It is a social enterprise and charity whose mission is to empower female refugees, asylum seekers, vulnerable migrants in their journey towards integration through cookery classes. Since the start, Migrateful has supported 57 brilliant chefs and run 1,526 good food classes for 18,312 participants. During COVID all classes are run daily on Zoom. This March participants can discover the culinary secrets of Bengali, Nigerian, Syrian, Sudanese, Filipino, Cuban, Angolan, Ecuadorean, Tanzanian, Turkish, Ukrainian, Cameroonian and many other cuisines.
Migrateful are currently crowdfunding to move to a permanent cookery school in Clerkenwell. Support them here.
Jess and Migrateful won a Food for Good Award in the 2020 Urban Food Awards.
Sarah is the founder of Made In Hackney, the UK's first fully vegan community cookery school and charity that she started in 2012. They run a diverse programme of online cookery classes, courses, masterclasses, and community classes – March line-up includes vegan Indian street food and vibrant flavours of Sierra Leone staple dishes, as well as an exciting fermentation masterclass. In response to the COVID emergency, Made In Hackney launched a temporary direct to door, free meal delivery service for households struggling to access food. At the peak of the crisis they provided 500 healthy, delicious meals a day across Hackney.
"It's been a challenging year for everyone but we've been extremely privileged to be able to work with and support our community with telephone based health coaching and free home delivered meals during the pandemic. We're making the meal service a permanent part of our services which eventually we'll have training and apprenticeships built into it to help provide skills and employability prospects. Our cookery classes and courses all moved online and we're really looking forward to May when hopefully we'll be able to resume doing them face to face again in our new cookery school Liberty Hall."
"As a female founded and collectively run organisation Made In Hackney joins in raising our voices to celebrate international women's day with our global and local sisters and brothers who support the cause.Shout outs to Granville Kitchen, Life After Hummus, Community Food Hub, Made Up Kitchen, Sister Woman Vegan and so many other collectives doing incredible work for their communities throughout the pandemic, before it and beyond."
Sarah was celebrated in our Urban Food Awards 2019.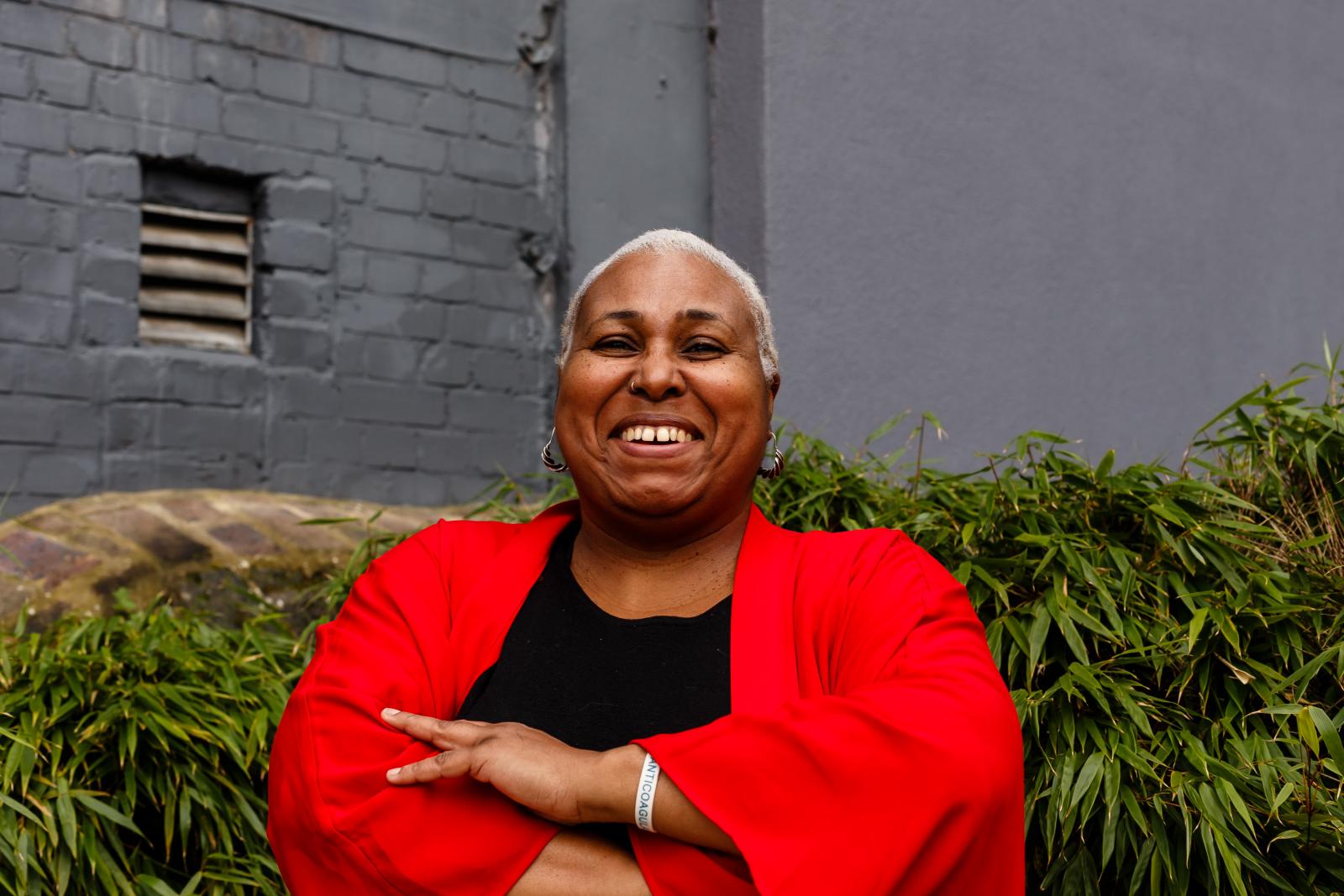 Dee Woods taken by Miles Wilis
Leslie and Dee are founders of the Granville Community Kitchen, an ethical, sustainable, culturally diverse community food hub. It has been offering food centred activities, services, education, and training that is accessible, inclusive, and family friendly since 2014. Granville Community Kitchen offers a weekly ethically sourced The Good Food Box, a vegetable bag scheme to feed communities all over Kilburn. In response to COVID, Granville Community Kitchen has organised a food aid programme, available by collection and delivery for those unable to access good food for whatever reason.
They are currently expanding their Granville garden to feed the community. See more here.
Dee was a community champion in the Urban Food Awards.
Article written by Katerina Gladkova
Published 8 Mar 2021
London Food Link: London Food Link brings together community food enterprises and projects that are working to make good food accessible to everyone in London to help create a healthy, sustainable and ethical food system for all.
Support our work
Your donation will help support community food initiatives and enterprises to thrive as part of a more sustainable food system.