With a growing interest in where what we eat and drink comes from, Amy Luck chats to London-based good food enterprises to get their take on the growing trend of ethical food and the dilemmas they face in achieving this status.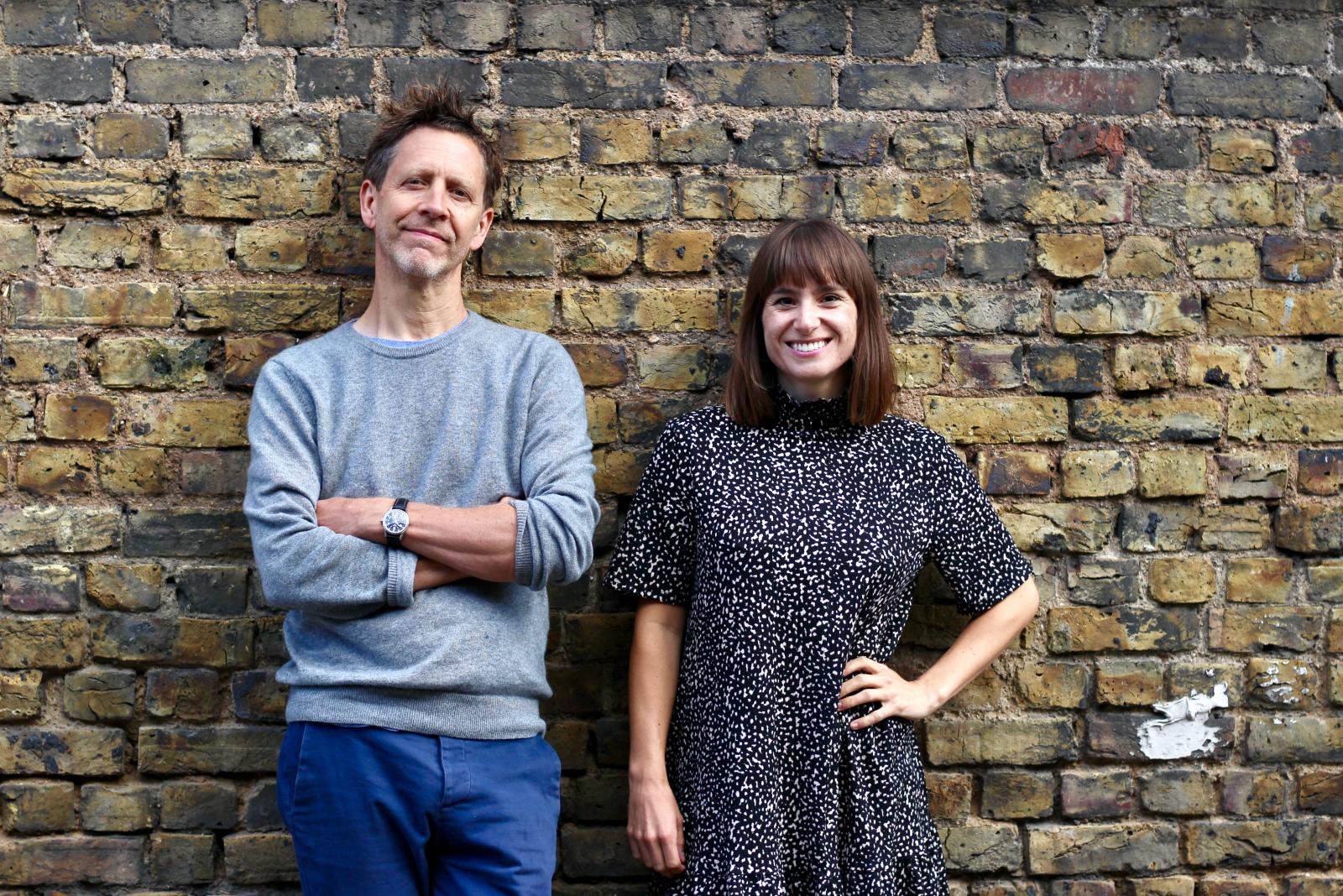 Picture: Rich Baker and Sarah Brading taken by Sarah Tulej
Sustainable, green, eco, ethical are just some of the terms we at the 'Eel like to see when we are checking out the amazing selection of foodie places London has to offer. But what does being an ethical food or drink business actually mean? To find out, we chatted to some of the leading lights across London including a sustainable, seasonal, zero-landfill pizzeria, a network of good food traders, a hyper-local supper club and a new fermented food enterprise.
What is an ethical food business, and do you think this is a helpful way of describing your enterprise?
When posed with this question, Alex Blogu founder of We Ferment, suppliers of artisanal, local ferments, says: "An ethical food business must have three stakeholders in mind: their employees, their customers and the planet. The moment you are at odds with any one of those stakeholders, you are no longer an ethical (or sustainable) business."
Sarah Brading and Rich Baker, co-founders of sustainable pizza company Flat Earth, agree: "An ethical food business is one that leads with its heart and puts positive impact practices ahead of bottom line profit. Businesses can - and do - have tremendous impact on society. At Flat Earth, we want to create a blueprint for how to run a sustainable multi-site pizza business for those who come after us. It's about asking questions: how are the ingredients produced, who is behind them, what's the benefit to the planet in using them."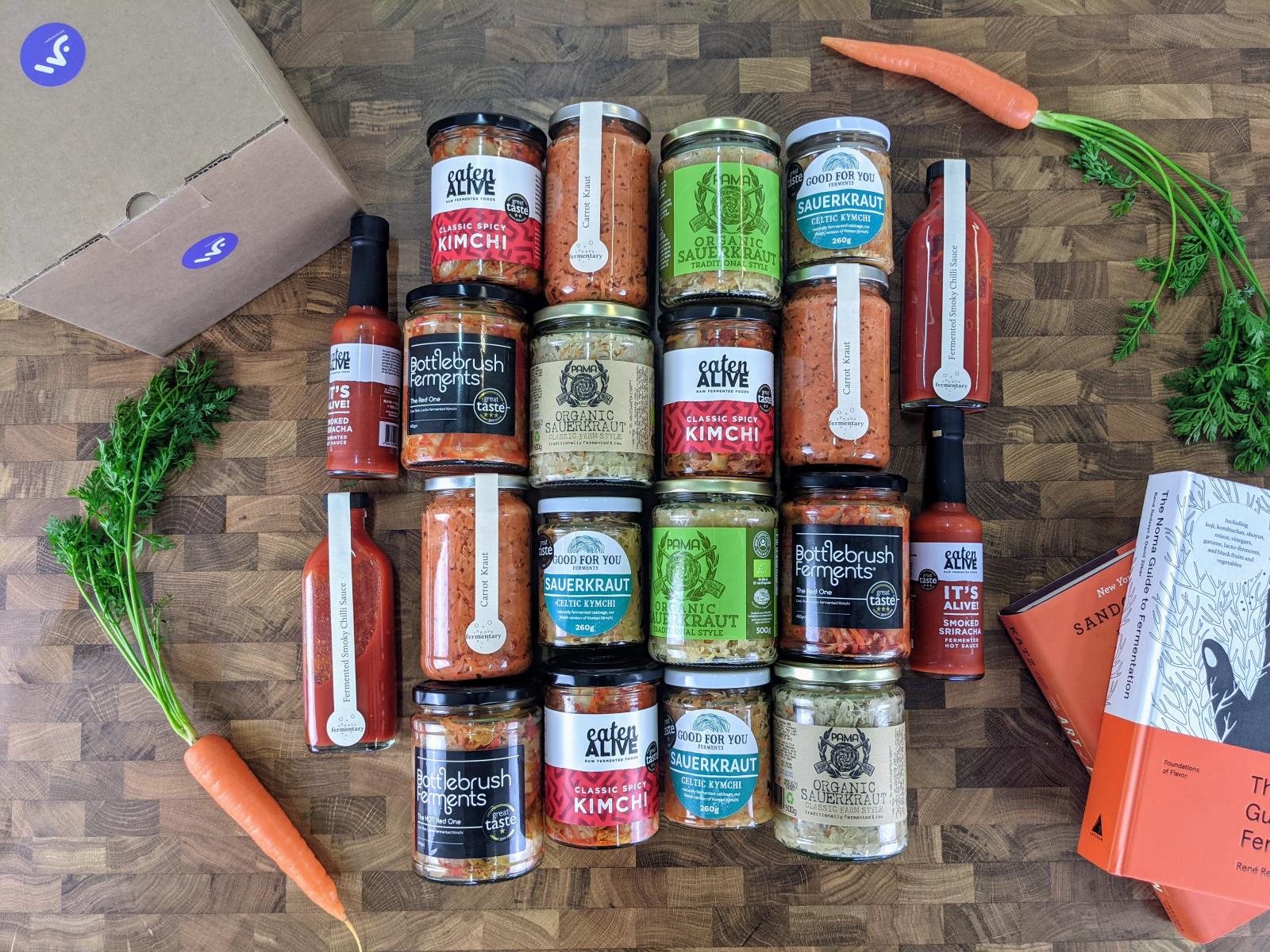 Credit: We Ferment
What challenges or trade-offs are there for people running an ethical business?
Natasha Soares, Project Leader at Better Food Traders sums up some of the trade-offs: "Challenges: Time and resources to scrutinise supply chains. Prioritising buying policies based on much more than just price. Time and cost involved in researching ethical policies for the workplace like paying staff the real Living Wage. But there are fantastically beneficial results of rising to these challenges: a motivated and loyal workforce, and a genuine commitment to principles that keeps customers loyal too."
To offer a restaurant perspective, Flat Earth tell us "Exceptional produce and good practices don't come cheaply. We could pay our team less, swap SUMA for another grocery provider and not donate to charitable causes, but where is the love in that? Our prices are fair to our customers but reflect these costs. Being ethical means choosing the 'right' way which isn't always the easiest."
Aidan Brooks of pop up supper club Eleven98 Hackney agrees: "I'd say the most notable challenge is that operating super-sustainably as a business does come at a cost, and that these costs simply have to be passed down to the customer. If you work exclusively with small, independent producers and buy only the highest quality raw materials, by definition your final product becomes a premium product."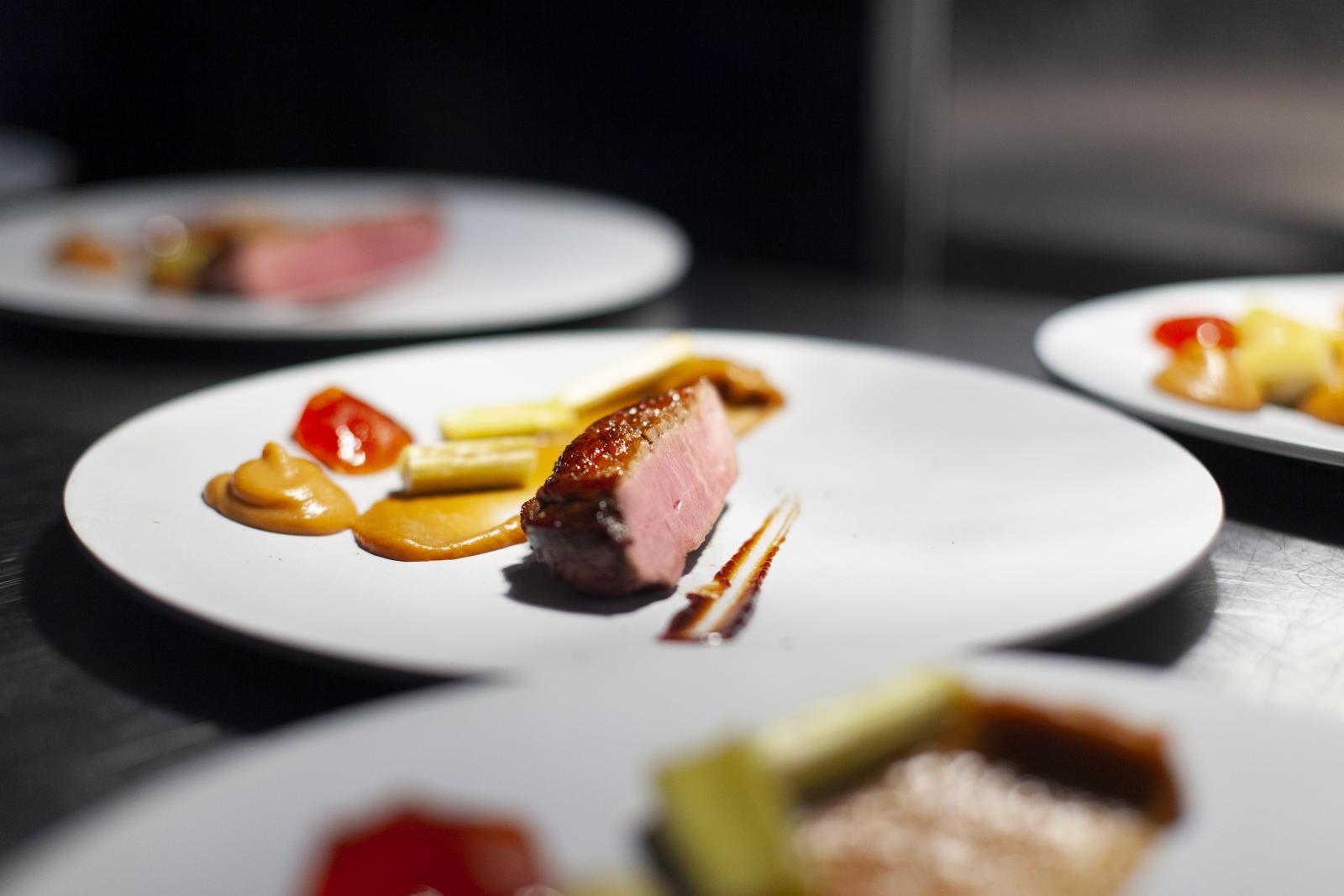 Credit: Eleven-98
So can you make money, grow your business and keep your ethics?
"Yes! The Better Food Traders are testimony to that – some of them, such as Growing Communities in Hackney and Better Food in Bristol, are over 20 years old and have turnover in the millions of pounds", Natasha reassures us.
The Flat Earth pizza team agree, "Absolutely! More and more people are understanding the importance of consuming responsibly. If the business has a strong and genuine purpose and 'why' then both the internal team and customers will support them and grow with them."
Aidan adds an important question "this should be the very first thing a person considers when looking to expand their business. How can I grow my business without cutting any corners and without making any trade-offs with respect to the quality of my product and of the working conditions of my employees?"
How can people look out for greenwashing?
Sarah and Rich pose some helpful questions: "Firstly look out for inconsistencies. Are the brands only talking about environmental causes when David Attenborough is promoting a new programme? Are they part of the conversation as a trend piece or are they provoking thought throughout the year? Is the company living up to their word- are they talking about concern over treatment of people in hospitality but then advertising jobs stating low pay and poor benefits?"
Aidan adds "Customers are now savvier than ever, and I think it wouldn't be at all difficult to see through a business that's attempting to greenwash. Do your research, spend a bit of time online to look a little deeper into the business, and ask trusted friends and acquaintances for advice and recommendations."
Alex at We Ferment this that the responsibility for this lies with policymakers - "Consumers do not have the resources to investigate independent claims made by companies, the government should do it - it is the government that is tasked to protect us."
Certification, such as Organic and Fairtrade or wider accreditation schemes, as launched by Better Food Traders, is also relevant here. As Natasha explains, the role of the Better Food Traders accreditation is "to help customers recognise businesses who are working to a whole range of ethical principles i.e.. not only waste reduction, but looking after people, not only looking after people, but caring for soils, air and water too."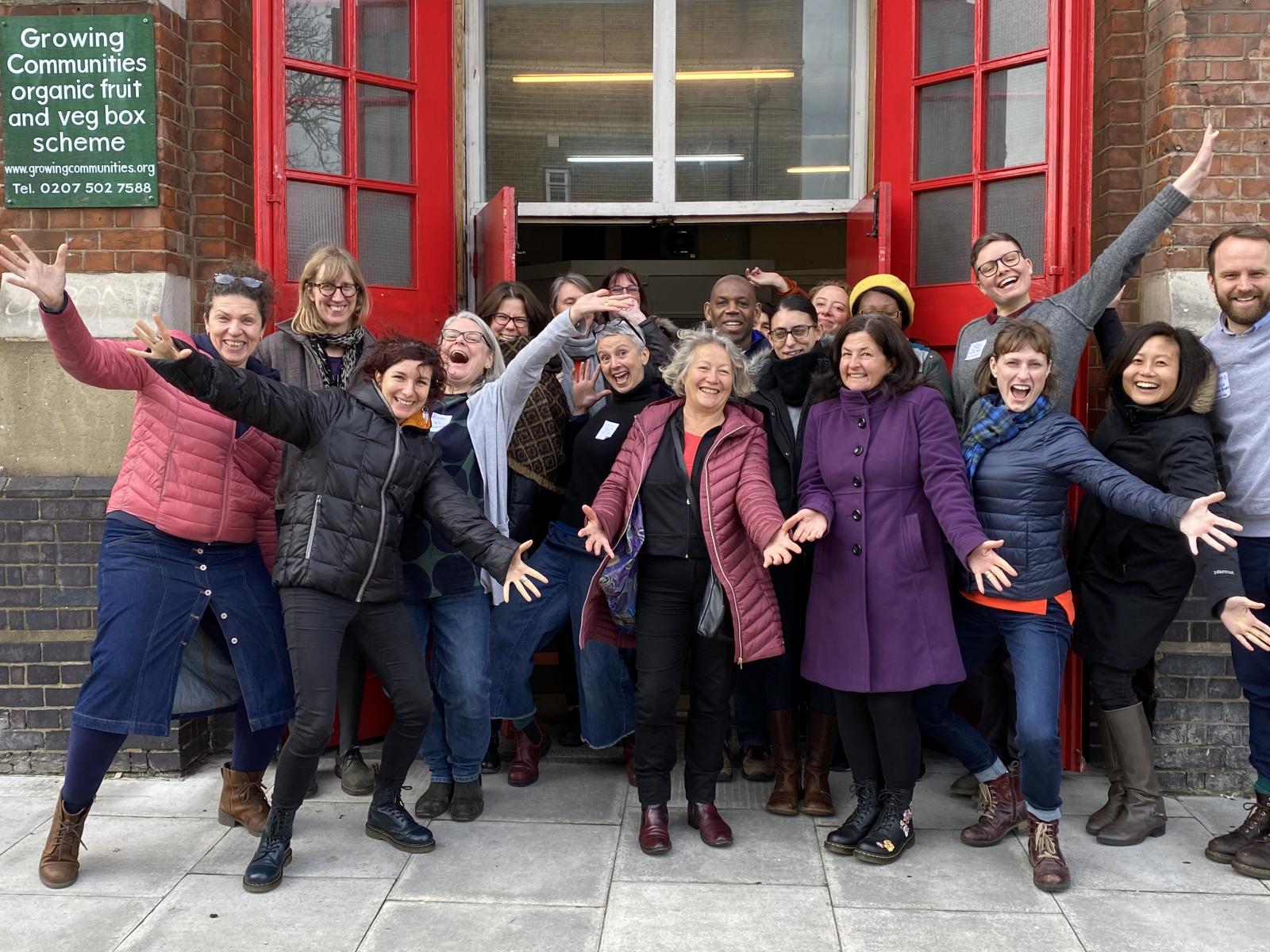 Credit: Growing Communities, part of Better Food Traders
What would help more businesses to be ethical and what is governments role?
Natasha at Better Food Traders tells us, "For a business to be ethical they need a clear mission and a community. That might be the volunteer board of directors to support the decisions being made, but it's crucially important that there is a community of customers or members who are committed to buying the ethical produce being sold."
Sarah and Rich add to this, "There should be more emphasis and value placed on eating healthily and seasonally so that people are prepared to see it as non-negotiable. More grants and decent loans for ethical businesses would be appreciated. Landlords should be incentivised for providing ethical businesses with space. The current VAT break has been really helpful to us; if this was continued for meat free restaurants or meat free dishes it would stimulate conversation and incentivise change for a lot of people in our industry."
"The government should support small businesses and entrepreneurs that have proven they are willing to participate in value creation, not just wealth extraction" sums up Alex Blogu. We will eat and drink to that.
Hear more about inspiring women pioneering change through food here.
Published 26 Aug 2021
London Food Link: London Food Link brings together community food enterprises and projects that are working to make good food accessible to everyone in London to help create a healthy, sustainable and ethical food system for all.
Support our work
Your donation will help support community food initiatives and enterprises to thrive as part of a more sustainable food system.