Food Power Collective Impact Tracker
The Collective Impact Tracker is a XLSX tool based on a framework of principles, goals and indicators for the type of work food poverty alliances deliver. These are set out in a set of sheets, organised into key categories. Alliances can use this to collect information and data about their progress, using it to systematically collate useful evidence. It is most useful as part of reflections on an alliance's workings and should help to take stock of current activity and make plans for future activity. The Tackling Food Poverty Together guide provides advice on how to use the Tracker and examples of how it has been used.
Contents
Introduction
Record keeping
Five foundations – the core conditions which set an alliance on the path to success.
Ways of working – the principles and values which guide an alliance's activity.
Structures and systems – the nuts and bolts of working together.
Impacts and outcomes – the medium term results of collaboration, steps towards the long term goal of reducing food insecurity.
Significant change - one key thing you hope your collective activity can achieve
Totals
Scoring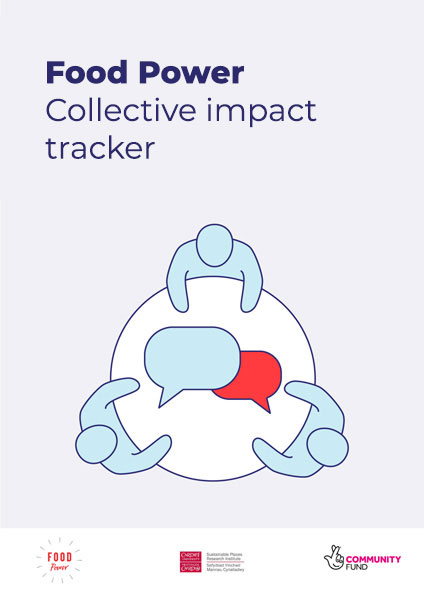 Food Power Collective Impact Tracker
2012 | 409Kb
Published 1 Aug 2021
Food Poverty: Millions of people in the UK struggle to get enough to eat. We're working to change that through people-powered projects and campaigns that tackle the root causes of food poverty and ensure everyone has dignified access to healthy, affordable food.