Thomasina Miers' receipe for Mexican bread of the dead.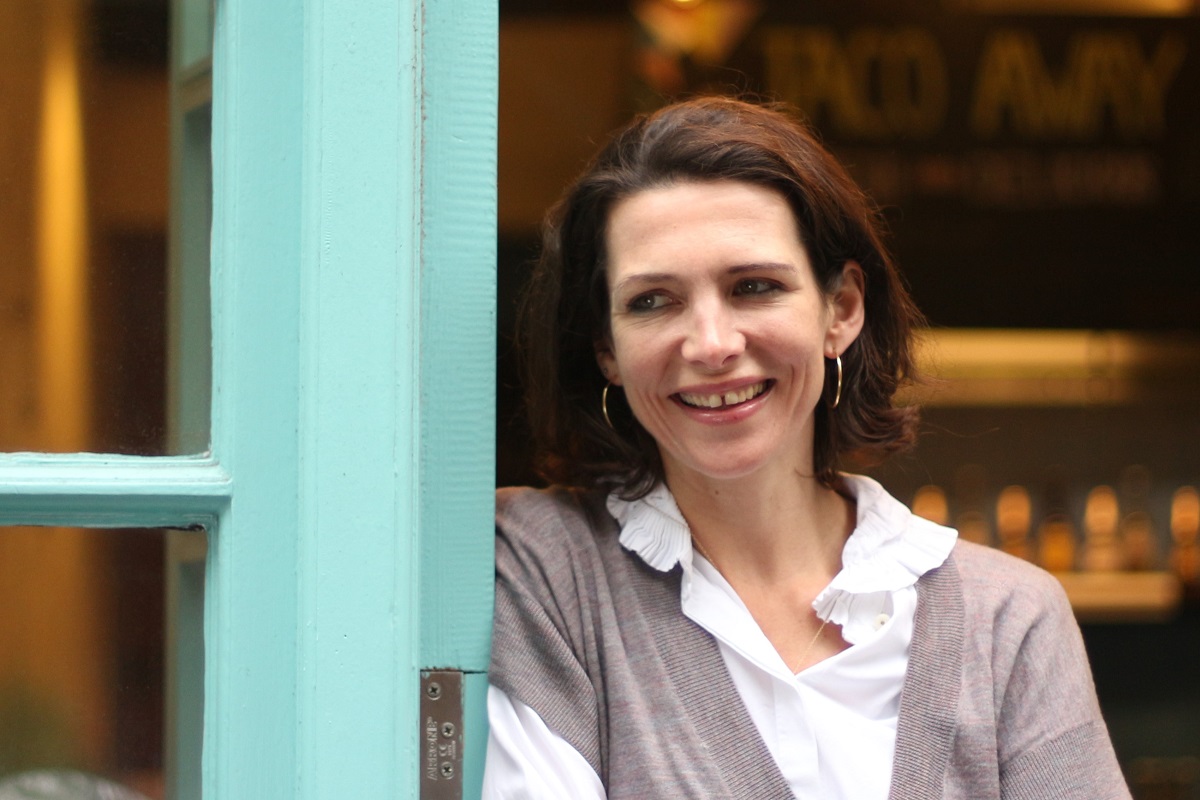 Tommi Miers by Chris Young / www.thejelliedeel.org CC-BY-SA 4.0
In Mexico, November 2nd is marked as el Dia de los Muertos, or Day of the Dead. Unlike the often ghoulish and morbid Hallowe'en, this is a day on which people remember and celebrate the lives of their ancestors.
One festive food traditionally served is pan de muerto (bread of the dead), still a particular luxury in places where maize is the staple grain.
Ingredients
60ml milk
60g butter, cut into 8 pieces
80g caster sugar
½ teaspoon salt
½ packet instant yeast
60ml very warm water
2 eggs
375g plain flour
For the topping
½ teaspoon anise seeds
¼ teaspoon ground cinnamon
2tsp caster sugar
Method
Bring the milk and water to the boil and remove from heat. Stir in the butter, sugar and salt.
Separate the yolk and white of one egg. In a large bowl, add the yolk to the milk mixture but save the white for later. Sift in the flour and blend well until dough ball is formed.
Flour a pastry board or work surface very well and place the dough in the middle. Knead until smooth. Return to large bowl and cover with tea towel. Let the dough rise in warm place for about 90 minutes. Meanwhile, grease a baking sheet and preheat the oven to 180°C (350°F, gas 4)
Knead the dough again on the floured surface. Now divide the dough into four pieces and set one aside. Roll the remaining three pieces into "ropes." On a greased baking sheet, pinch three rope ends together and braid into a plait. Finish by pinching ends together on opposite side.
Divide the remaining dough in half and form two "bones." Cross and lay them on top of the plait.
Cover the dough with a tea towel (but so the dough does not touch it) and let it rise for 30 minutes.
Meanwhile, in a bowl, mix the anise, cinnamon and sugar together.
In another bowl, beat egg white lightly. When 30 minutes are up, brush top of bread with egg white and sprinkle with sugar mixture, except on cross bones.
Bake in the preheated over for 35 minutes.
About the baker
Since winning MasterChef in 2005, Thomasina Miers has hosted TV series, written cook books and a regular column in The Times. Tommi's first Mexican cookbook was published in March 2010 by Hodder & Stoughton.
She is also the co-founder and co-owner of Wahaca restaurants
---
Recipe © Thomasina Miers
Reproduction prohibited without written permission of the copyright holder.
---
Social sharing
If you make this, please share your photo(s) with the world on social media using #RealBread and other relevant hashtags, linking back to this recipe. Better still if we can see you in the photo, too: #WeAreRealBread!
Please don't forget to tag us, and the recipe's author. You can find us on:
Published 2 Nov 2009
Real Bread Campaign: The Real Bread Campaign finds and shares ways to make bread better for us, better for our communities and better for the planet. Whether your interest is local food, community-focussed small enterprises, honest labelling, therapeutic baking, or simply tasty toast, everyone is invited to become a Campaign supporter.
Support our charity
Your donation will help support the spread of baking skills and access to real bread.