Join the #PumpkinRescue!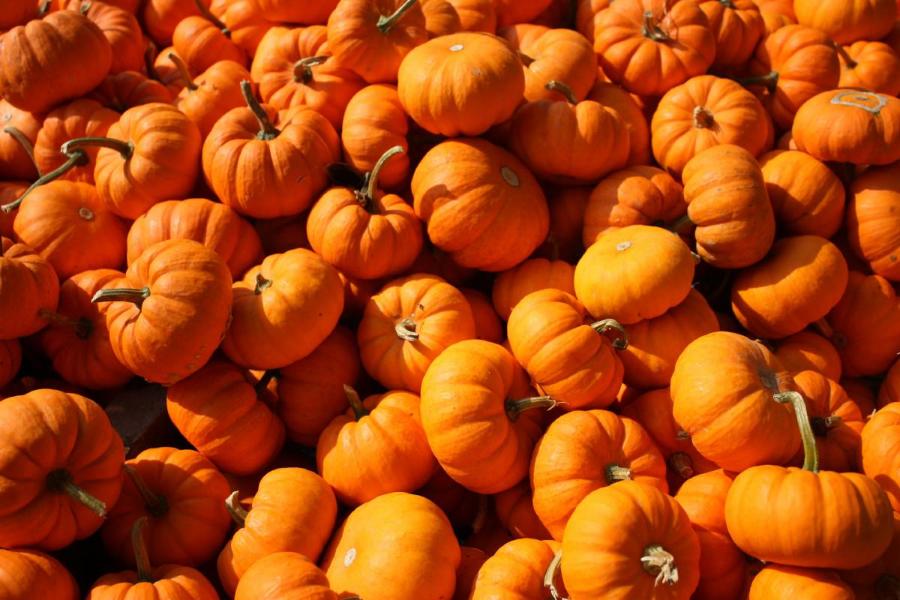 Pumpkins by Inna Heasley / Pexels. Copyright free
Every year, an estimated 15 million pumpkins weighing around 18,000 tonnes (about the same as 1,500 double decker busses) are binned in the UK alone after Hallowe'en. Led by the charity Hubbub to highlight the issue of avoidable food waste, #PumpkinRescue has also helped around 17,000 pumpkins to be saved from composting or landfill since 2014.
This sponge and dough loaf was created by Rachel Lawrence, who learned the basics of Real Bread making with Campaign supporter Red Dog Bakery School.
Ingredients
Sponge
150g white bread flour
150g water
2-2.5g fresh yeast – about ¾ level tsp (or 1-1.5g dried active yeast)
Dough
280g wholemeal bread flour
215g water
130g white bread flour
65g pumpkin, grated
10g salt.
Method
Mix the sponge ingredients together in a large bowl, cover and leave for 12 hours or overnight at room temperature to ferment until bubbling.
Add the dough ingredients to the sponge, mix and then use your preferred method of kneading/working the dough to develop it fully. Cover and leave to prove until fully risen – probably about three hours at room temperature (+/- 20°C).
Take a small piece of the dough, divide it in two and shape half into a ball and the other as a small cylinder. Shape the rest of the dough as a boule, then press the small ball into the top at the centre, then the cylinder into the small ball to form the stalk. Place the dough on a greased baking sheet, dust with flour, cover with a bowl (or other container large enough to allow the dough to expand without touching it) and leave to rise again – probably about two hours at room temperature.
Heat the oven to 230°C. Make shallow, straight scores downwards from the base of the stalk to mimic the contours of a pumpkin and put straight into the oven. Bake for around 40 minutes until golden brown and fully baked inside.
Find more recipes to help save pumpkins from a ghoulish ending on the Hubbub website.
Baker's tip
Rachel says: "Adding grated pumpkin gives a golden hue and a moist loaf. You can replace pumpkin with butternut squash and a handful of sunflower or pumpkin seeds in the mix is also a lovely seasonal addition."
---
© Rachel Lawrence
Reproduction prohibited without written permission of the copyright holder.
---
Social sharing
If you make this, please share your photo(s) with the world on social media using #RealBread and other relevant hashtags, linking back to this recipe. Better still if we can see you in the photo, too: #WeAreRealBread!
Please don't forget to tag us, and the recipe's author. You can find us on:
Published 22 Oct 2019
Real Bread Campaign: The Real Bread Campaign finds and shares ways to make bread better for us, better for our communities and better for the planet. Whether your interest is local food, community-focussed small enterprises, honest labelling, therapeutic baking, or simply tasty toast, everyone is invited to become a Campaign supporter.
Support our charity
Your donation will help support the spread of baking skills and access to real bread.