A dish that insists on Real Bread as it just turns factory slices to slime.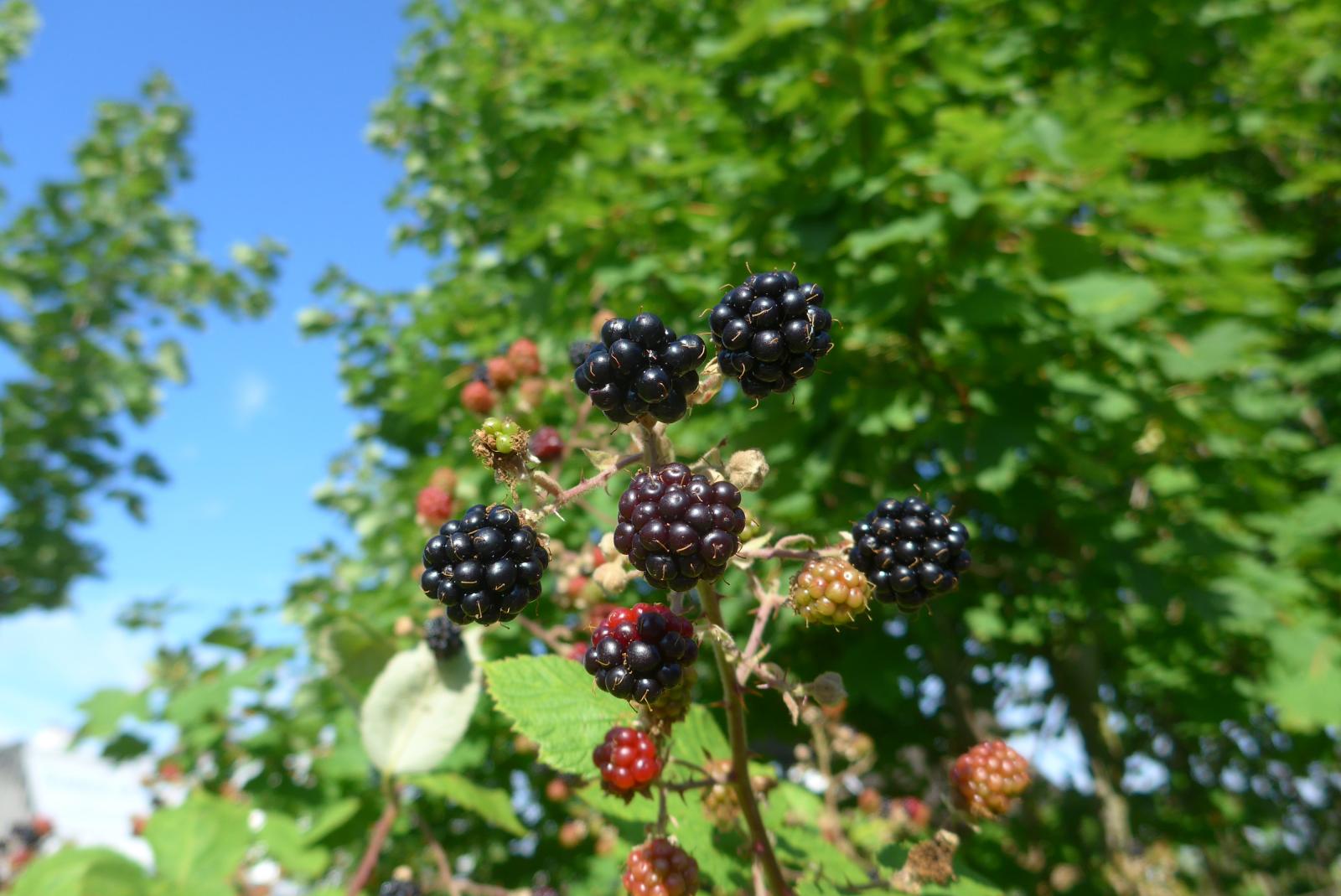 Photo by Chris Young / realbreadcampaign.org CC-BY-SA 4.0
Despite annual attempts of foodies to revive summer pudding, it seems reluctant to make the jump from restaurant menus and glossy weekend supplements back into people's homes. Well, here's my little contribution to the cause of this leftover-loving, credit-crunching, easy peasy classic, stretching its season well into the autumn.
The following list of ingredients is just a suggestion. Joys of summer pudding include that you can chuck in more or less whatever fruit you have to hand, and that it gives full honours to the squishy or otherwise past their 'best.'
The measures are pretty approximate, too. Please don't go racing out at 8pm to the local petrol station to buy an over-priced punnet of plastic strawberries, just because you think a 20g shortfall will ruin your pud – it won't.
The bread needs to be a close-textured (sorry, chewy, bubbly sourdough fans) type, such as a sandwich loaf or brioche. Though purists may frown, you could stray towards brown, though wholemeal can overpower the fruit.
Ingredients
Serves 4
300-400g Real Bread in slices about 1-2cm thick
500g (ish) locally seasonal fruit*
1 apple or pear – cooking or eating variety (optional)
100g sugar or 1 tbs honey (or to your taste)
A splash (sorry, a tablespoon or two) of water or apple juice
* Such as strawberries, raspberries, redcurrants, blackcurrants, plums, elderberries or blackberries. You could try cherries or stewed rhubarb. Whatever is in season locally. This pud requires no imports
You also need a bowl, pudding basin or mould that holds about 600ml/1 pint or four smaller bowls/moulds that hold this in total.
Method
Cut away any mouldy or brown bits from the fruits and remove their stalks, hulls, stones, pits, as appropriate. Cut smaller berries in half and quarter or slice the larger ones, such as strawberries, with the peeled apple/pear in 1cm chunks.
Heat the berries with a splash of water/juice in a saucepan over a medium heat until they start to break down and give out their juice but stop before they turn to mush. This should take about five minutes. Taste the mixture. You want it to have a bit of sharpness but if it's not quite sweet enough for you, add the sugar or honey a little at a time until it's to your taste.
Alternatively, put the cut fruit into a bowl, sprinkle with sugar and leave in the fridge overnight to draw out the juice.
From one of the slices of bread, cut a circle big enough to line the bottom of your bowl (or several circles, if using small bowls). Cut enough bread into strips, triangles or whatever other shapes you fancy to line the sides of the bowl without any gaps. Reserve enough to cover the top of the bowl, once it's filled with fruit.
Pour the fruit mixture in the bowl, then top with enough bread to cover without any gaps.
Put a saucer, plate or lid that's just smaller than the top of the bowl on top of the pudding and weigh down (e.g. with a tin or ½ kg weight) before placing in the fridge. It should take about four hours for the bread to soak up the juices but it can sit quite happily overnight or 24 hours.
Remove the saucer, place a plate over the bowl, hold the two together tightly and turn them upside down. Carefully slide the bowl up off the pudding.
Works a treat with a drizzle or dollop of cream, cold custard or yoghurt.
---
Recipe © 2009 Chris Young for www.realbreadcampaign.org
Reproduction prohibited without written agreement of the copyright holder.
---
Social sharing
If you make this, please share your photo(s) with the world on social media using #RealBread and other relevant hashtags, linking back to this recipe. Better still if we can see you in the photo, too: #WeAreRealBread!
Please don't forget to tag us, and the recipe's author. You can find us on:
Published 26 Jun 2014
Real Bread Campaign: The Real Bread Campaign finds and shares ways to make bread better for us, better for our communities and better for the planet. Whether your interest is local food, community-focussed small enterprises, honest labelling, therapeutic baking, or simply tasty toast, everyone is invited to become a Campaign supporter.
Support our charity
Your donation will help support the spread of baking skills and access to real bread.