Radical retail
When making food buying choices convenience is often high on the list of priorities. Ellie Campbell speaks to some Real Bread bakers who are offering their customers alternative ways to buy.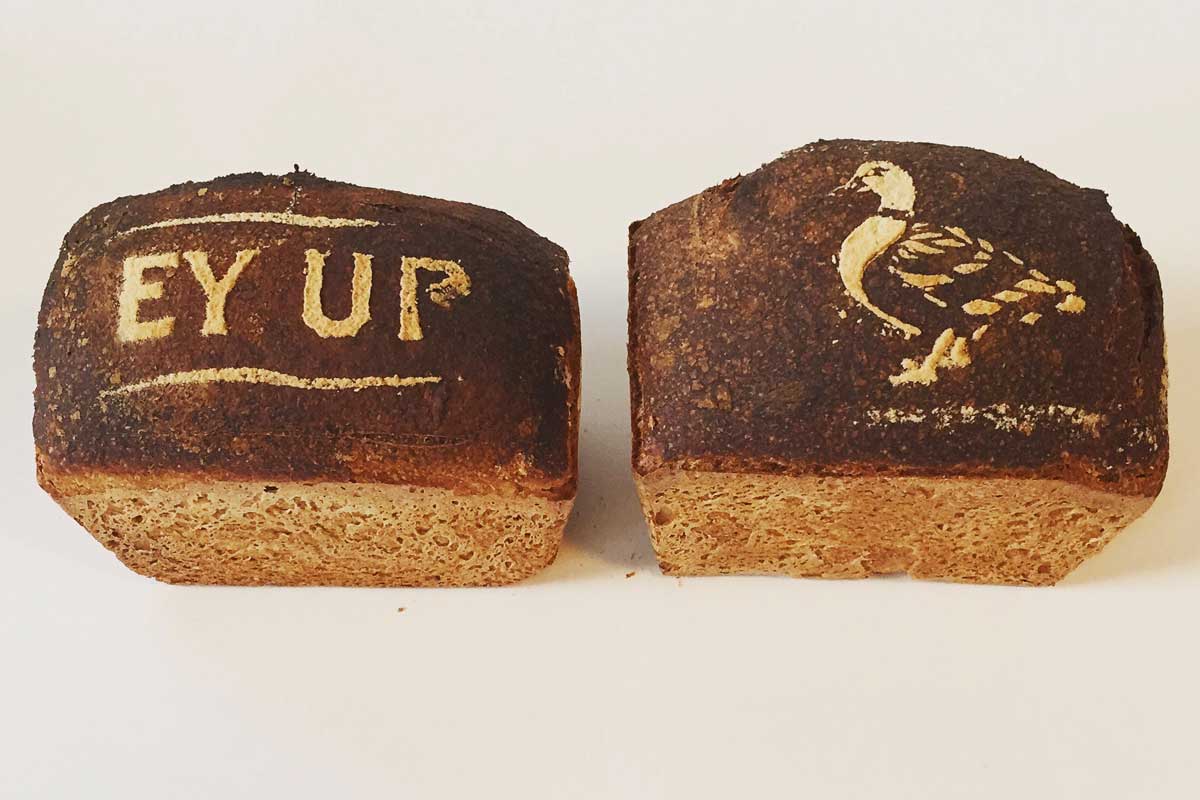 Thankfully we are seeing quality and provenance increasingly becoming a priority for shoppers. While people are keen to know where their food is coming from, and willing to go out of their way to find great tasting produce, they're even happier if this can be bought at a time and place that suits them. In order to stand out from the crowd, offer an alternative to supermarket delivery and reach new customers, a growing number of Real Bread bakeries are finding new outlets beyond their own shops and market stalls.
Boxing clever
Although sales of organic food were hit by the recession, they have recovered well and are now widely considered to be a growth market, and it's not just fruit and vegetables. Organic and community box schemes are teaming up with Real Bread bakeries so that their customers can include a loaf in their regular delivery of fruit and veg. At the larger end of the scale, Abel & Cole and Riverford work with Real Bread bakeries around the UK, including Long Crichel, Baker Tom, and Celtic Bakers.
At the other end, smaller, community-based schemes, some of which are certified organic, are popping up and bringing great produce to those who are looking for something local. In London, E5 Bakehouse not only sells through Growing Communities' pioneering veg bag scheme but also acts as a hub from which customers can collect them. Sutton Community Farm's scheme, meanwhile, is a way for shoppers to get their hands on Sticky Mitts Bakery loaves.
This arrangement can work particularly well for bakeries in more remote areas where distribution choices may have otherwise been somewhat limited. For example Scarpello & Co. in Co. Donegal, Ireland produce small batches of Real Bread specifically for Thrive, a local organic food hub in nearby Derry/Londonderry, Northern Ireland, which sought out Kemal and his team to provide loaves for their veg boxes.
Social media and delivery apps
Online channels are becoming much more widely used by small food businesses, including bakeries. Facebook, Twitter and Instagram are valuable – and free - publicity tools. But beyond creating a virtual shop window, a growing range of online applications offer to facilitate ordering and delivery.
BreadBread Bakery in Brixton is just one Real Bread bakery that works with Farmdrop, an online service that delivers food from local suppliers directly to your door. Their zero emission delivery vans deliver food that is, to quote their marketing, "5x fresher than supermarkets" in one hour time slots. Lucy from Farmdrop says "we aim to only work with local producers and food makers so the majority of our food comes from nearby." She adds that BreadBread's Bridget Hugo "runs a fantastic traditional bakery…and makes the most incredible sourdough."
Campaign ambassador Richard Bertinet's eponymous bakery works in collaboration with Three Bags Full in Bath, which promises that their emission-free electric cargo bikes deliver fresh, local produce to your door; or even directly into your fridge if you want! On an even smaller scale, the microbakery Sourdough Mess uses Trybe, an app that allows people to order homemade food from others in the local area.
Click'n'collect
Another initiative offering to cut out the supermarket middleman and connect shoppers directly with producers is the Food Assembly. Originating in France, the company's website allows you to choose an assembly nearby to join, order food and drink from local producers that work with that particular hub and then pick them from its weekly market. There, with echoes of a farmers' market, customers get the chance to meet and chat not only to the hosts but also some of the producers.
Real Bread bakeries that have joined so far include Ma Bakery (Putney), Sourdough Mess (Roman Road and Hackney Downs Food Assemblies), Docker Fermentation (Folkestone) and Kennington Bakery (Penge). If signing up as a customer and see a bakery, look out for the Real Bread logo to see if it is a paid-up Campaign supporter…
Small Food Bakery owner Kimberley Bell, who sells her Real Bread through Nottingham Food Assembly, says: "Selling directly to customers has always been important to me, I like the community it builds, and the conversations about food." It is also having an effect on the supply chain. Kimberley says it puts her "in a community of other small food producers and provides opportunity for [her] to meet up with them each week, to buy their products and use them in the bakery."
Online retail platforms can also help smaller bakeries to raise their presence in the local area. This is another reason Bell chose to join her local Food Assembly, as her hidden location meant: "many people walk past the door…and wouldn't even know there is bakery inside," she says.
A positive effect all these options have in common is that everything is baked to order, reducing bread surplus.
---
First published in True Loaf magazine issue 31, April 2017
---
SHARE