Alys Bannister investigates the growing trend of adding activated charcoal, and whether it really increases the health benefits of baked goods.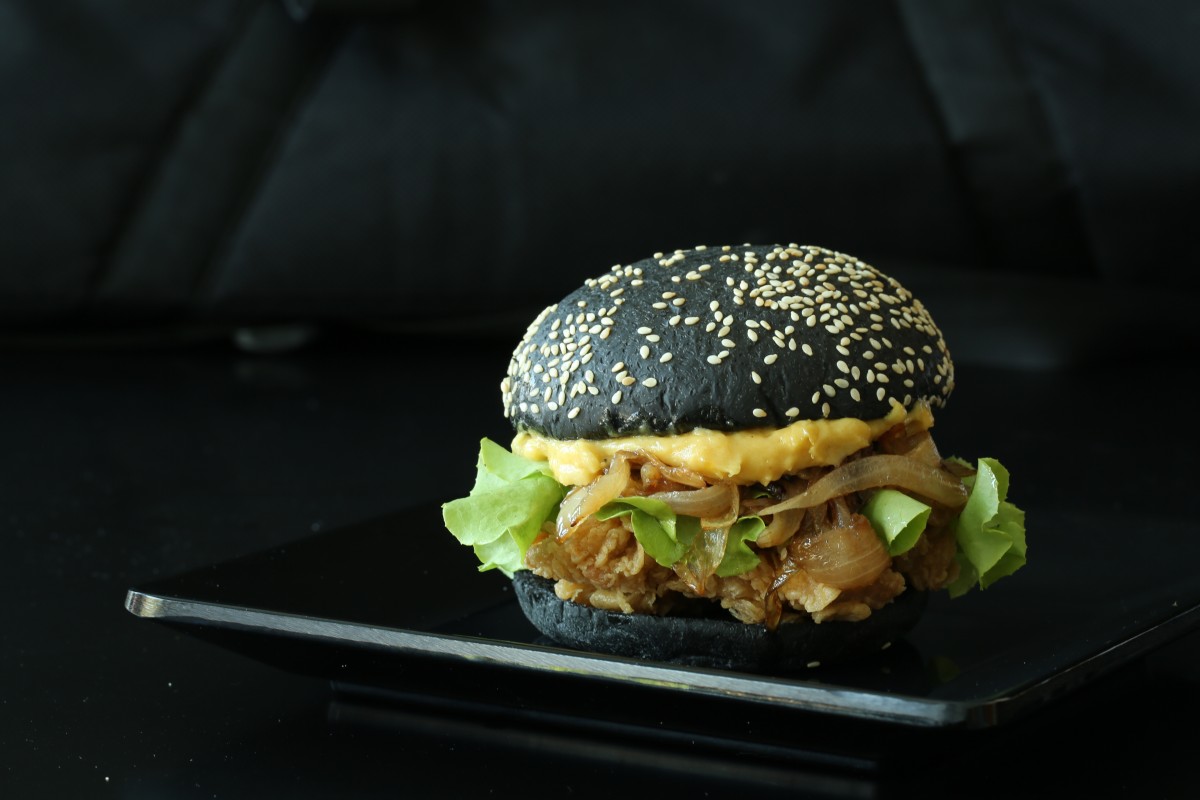 Charcoal burger bun. Public domain
Earlier this year, London café, Coco di Mama, sparked debate on Twitter when a picture was posted of its new creation: a 'charcoal activated vegan croissant'. The café claimed that the addition of activated charcoal offered health benefits, helping to "detoxify any poisons or toxins in the body, for example, alcohol." The backlash spread beyond social media, with a Guardian columnist decrying the pastry "a global hate object."
Despite the virtual lynching of the charcoal croissant, the apparent rise in popularity of adding activated charcoal seems to continue. Its addition is no longer confined to the boundaries of patisserie: 'black' or 'charcoal' buns, pizza bases, and sourdough loaves are found in a variety of trendy British bakeries and eateries across the UK. Coco di Mama isn't the only company to include health claims in its marketing; Simon Chan, chef at Shoreditch's Bull in a China shop claims that it was the "detoxifying quality" of activated charcoal that led him to serve his burgers in charcoal baps. But does adding activated charcoal actually provide genuine health benefits, or is it just another fashionable healthy-living fallacy?
Marvellous medicine?
As someone who is sceptical of fleeting health trends, I was surprised to learn that there is a history of using activated charcoal for medical purposes, including for the purification of water and for the treatment of some cases of drug overdoses or alcohol poisoning. Today, it is also commonly used as a supplement to relieve a variety of gastrointestinal issues, such as excessive wind.
The science behind activated charcoal's purifying abilities lies within its structure. When sources of carbon such as coconut shells and wood are burned in a particular way, it forms activated charcoal. Unlike the stuff you throw on the barbecue, activated charcoal has a very high count of tiny pores, which are able to bind to a relatively high quantity of other substances, including some toxins. Therefore, when activated charcoal is ingested, it binds with some toxins in the gut, 'trapping' them and preventing them from being absorbed into the bloodstream.
Although this might appear promising, studies indicate that adding activated charcoal to foodstuffs does not provide health benefits. In fact, the 'detoxifying' characteristics of activated charcoal may affect the way our bodies absorb nutrients in the food we digest. Michelle McGuinness of The British Dietetic Association (BDA) claims "activated charcoal is non-discriminative and therefore can remove beneficial nutrients or even more critically, some medications", such as some painkillers, antidepressants, and heart medication. A recent study in the Journal of Food Quality also found that adding activated charcoal to apple juice considerably reduced the levels of vitamins C, B6, B1 and niacin, compared to an untreated glass of apple juice. This further suggests that activated charcoal does not discriminate between the types of molecules it binds to, meaning it can prevent the absorption of both toxins and nutrients into the bloodstream.
Italy bans black bread
It appears this charcoal calamity is not exclusive to the UK; in January 2016, Bakery and Snacks Magazine reported that twelve bakeries in Italy were accused of misleading customers for marketing bread coloured with activated charcoal for relief of gastrointestinal discomfort. In the wake of the case, the Italian Ministry of Health issued new guidelines on the production and marketing of charcoal bread (known in Italian as pane con carbone vegetale), stating that bakers cannot make any claims about the health benefit of charcoal; consequently "any product containing activated charcoal cannot be marketed [in Italy] as 'bread'. However, the law still allows charcoal to be used in 'fine bakery' products', including biscuits and crackers.
Real Black Bread
Whilst the health benefits of charcoal bread remain debatable, is still possible for people to sink their teeth into 'black' bread, made without added charcoal. In Slavic countries such as Russia, 'black' bread, such as borodinksy, is a common food staple, and gains its colour from the addition of dark rye flour, black treacle, molasses, or even cocoa powder. Compared to bread which is darkened purely through the addition of colourings, dark breads which gain their colour from their grain, such as wholemeal rye, may be more beneficial at maintaining bowel health due to its high fibre content; the NHS Eatwell Guide claims that evidence demonstrates that a diet high in fibre in the diet is associated with reducing the risk of heart disease, stroke, bowel cancer and type two diabetes as well as helping with weight loss and maintaining good digestion. Black rye bread also contains a higher proportion of calcium, potassium, iron, and vitamin E, further adding to its potential health benefits.
Although adding charcoal to food may be aesthetically-pleasing to some, it may be best to leave charcoal as a means of cooking, rather using it as an ingredient.
---
Originally published in True Loaf magazine issue 37, October 2018
Published 24 Oct 2018
Real Bread Campaign: The Real Bread Campaign finds and shares ways to make bread better for us, better for our communities and better for the planet. Whether your interest is local food, community-focussed small enterprises, honest labelling, therapeutic baking, or simply tasty toast, everyone is invited to become a Campaign supporter.
Support our charity
Your donation will help support the spread of baking skills and access to real bread.